Still crying on the inside over the absence of Stereo? Well let those tears out, only this time for joy because the Stereosonic founders have just announced two new Australian festivals within the next year! Yaaaas!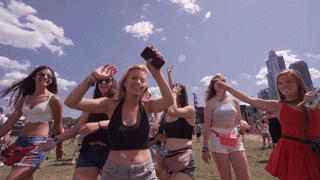 There is going to be a December festival to fill the lonely void left by Stereosonic and a camping festival set to drop in 2017. When Stereosonic announced its 2016 hiatus last month, founder Frank Cotela  was quoted saying "There's definitely tours and stuff happening … We'll just have to wait for the summer and see what happens".
Now Richie McNeill (the other founder) has confirmed that two new festivities are indeed in the works. This is excellent news for fans who were left devastated after McNeill and Cotela sold Totem OneLove, the company behind Stereosonic, to US events giant SFX in 2013 and SFX filed for bankruptcy in February this year.
Stay posted for more updates and in the meantime check out who you can expect to see at festivals this year.