If you haven't heard of Sydney metalcore five-piece outfit Polaris, read on because these gents bring true meaning to the words 'ones to watch.'
The lads have had a killer start to the year with the release of their sophomore EP The Guilt and The Grief, which raced up the iTunes metal and rock charts debuting at number one. As if that wasn't enough excitement, the band has officially been added to the Legion Music Festival lineup for 2017 – playing alongside acts like Aversion's Crown, Devil You Know and Finland's Lordi.
The group's bassist, Jake Steinhauser, told Chattr he was stoked to be hitting up the celebrated event.
"It's cool to think that eventually it could take the place of something like Soundwave and that they're keeping it going with new artists and more still to come soon," said Steinhauser.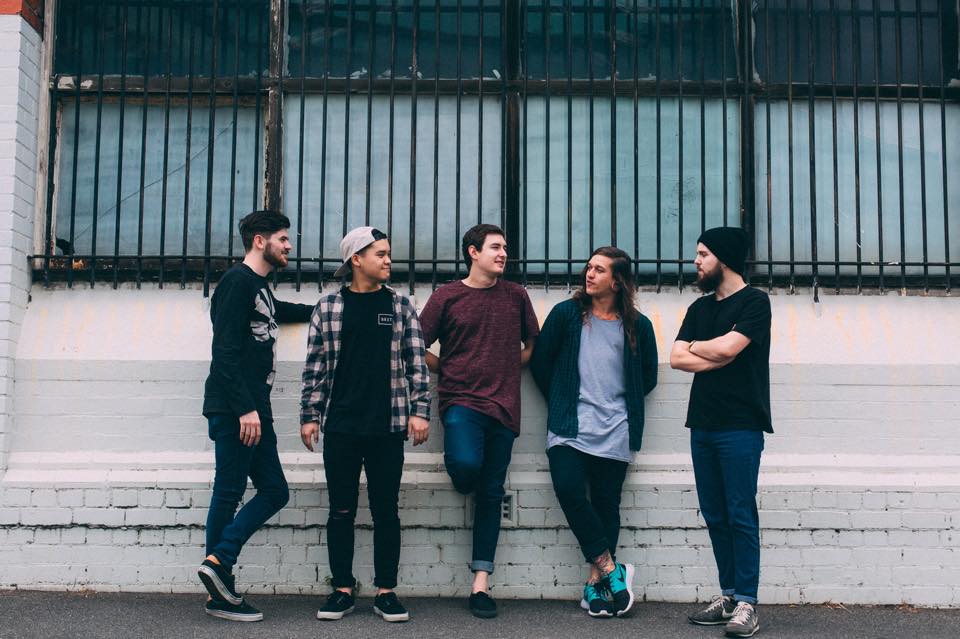 Their fellow festival performers mightn't have the same musical style, but Steinhauser believed it would be a great occasion to mingle with other bands and broaden their own fan-base.
"They do come from a slightly different genre, but it's interesting to play with some different listener based acts. I imagine that people who would listen to Lordi may not have checked out our stuff before and hopefully it'll be an opportunity to get our music out to some listeners there."
The quick rise on iTunes meant an astounding shot at the ARIA charts – one they well and truly hit. The band's subsequent EP debuted at #34 on the ARIA Album charts and #11 on the Australian Artists charts, a dream come true for the quintet.
"It's still just an independent sophomore EP and to kind of crack the ARIA charts with it is a fun little bragging right to have I think," said Steinhauser.
The Guilt and The Grief is a six-track compilation full of emphatic and exciting tunes. Single Hold You Under in particular features Northlane's Marcus Bridge – a truly sensational collaboration.
"Majority of our concepts and lyrics come from our drummer Dan. Basically it comes from a guilt and responsibility of seeing the world move forward. Songs like Regress talk about the damage done by people who stick to ideals that aren't necessarily based on fact or what's good for humanity," said Steinhauser.
[bandcamp width=100% height=120 album=1538877831 size=large bgcol=ffffff linkcol=0687f5 tracklist=false artwork=small]
"Some of the other songs just deal with personal issues, guilt from negligence of family members to depression."
Polaris celebrated their EP release with Sydney's Stories on their Youth To Become tour, but it wasn't the first time they've joined them on stage.
"Our drummer, Dan, had the honour of filling in for their drummer, Roscoe, at the UNIFY concert – not totally last minute mind you, he had some time to prepare a whole set, so that was pretty cool."
So what else is on the cards for Polaris in 2016?
"At this stage we'll be writing in between jaunts, working to continue on with our music and make sure we're prepared for the record," said Steinhauser.
The Guilt and The Grief is available on iTunes and Bandcamp now. For tour dates, check out their Facebook page.