If you live for the champagne lifestyle (or at least pretend that you do), it's nice to know what's fresh and funky bars are nearby to accomodate your 'needs' for classy cocktail venue pics for the Instagram story, or satisfy your thirst for a new and intriguing cocktail menu. Sydney is home to all kinds of cocktail trends and attractive cocktail bars. Some are hidden away (literally) and some have been right in front of you the whole time. Here are four cocktail bars you need to visit this summer for a boozy brunch on the harbour or a date night with what's his name. 
Hyde Hacienda Sydney Bar + Lounge
It's true that the award-winning international nightlife brand – Hyde – is relaunching Sydney's coolest bar Hacienda Sydney, which is the brand's third opening in the last six months. In response to Australia's demand for more hybrid dinner, drinks and dancing venues, Hyde Hacienda Sydney Bar + Lounge will have a focus on superior table service, private booth hire, weekend DJs, bar theatrics, exclusive events packages and a premium beverage offering.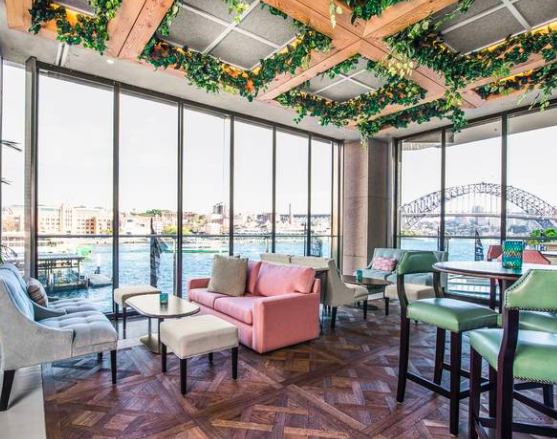 Building on the success of Hacienda Sydney and its infamous 'instagrammable' cocktails, Hyde Hacienda Sydney Bar + Lounge will introduce a new, unique cocktail menu developed in collaboration with Tim Philips-Johansson (Sweet&Chilli). A sneak peek at some of the hero cocktails include Coffee & Malt Old Fashioned (a twist on an old fashion classic with a hint of Espresso Martini – a bourbon and coffee lovers delight!); Chia Daiquiri (infusing rum with the sweetness of strawberries and rose and served with a chia roll-up for a playful twist reminiscent of childhood playground swaps); and Pimm's Smash (a summer punch mash-up with pomegranate and watermelon).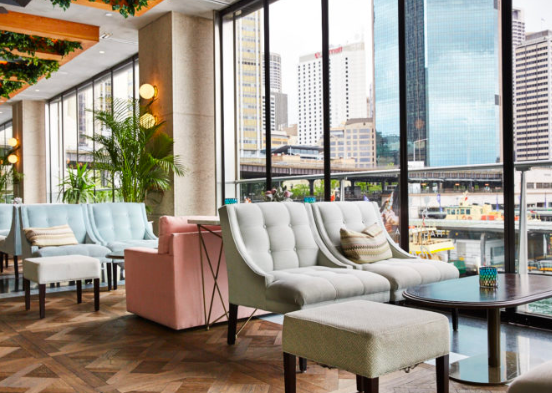 You think that sounds good? Don't even get me started on the new South American influenced food menu… let's just say one of them is a Slow-braised beef short rib taco. My stomach is now rumbling for tacos and martinis. 
Blu Bar on 36
Blu Bar is definitely more on the exxy side. However, once you get to level 36, you'll see why you're paying $23+ for the cocktails – because you're also paying for the view (and the fact that it's located in the Shangri-La hotel). You can probably spot your house if you live somewhere in the North Shore or inner-city suburbs. Arrive during sunset hours and you and your friends will feel like the kings and queens of Sydney. This bar would also be super ideal during the Vivid period – you have the best view in the house and can watch different Vivid shows all at once.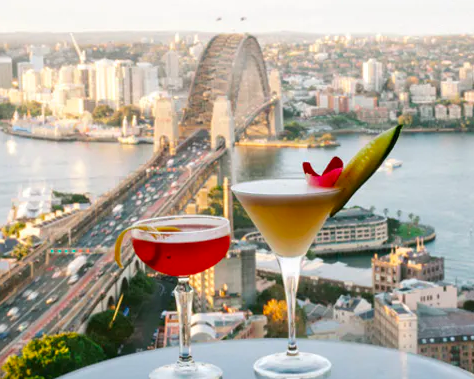 Some all-time favourite cocktails from this bar include the espresso martini and signature drinks like Sweet Coast – a concoction of chocolate and fruit. If you're in the mood this summer for a taste of tropicana, I suggest the Killing Me Softly cocktail (how good is the name!?), a mix of 25 Havana 3 rum, coconut milk, pineapple, orange and lime.
Old Mate's Place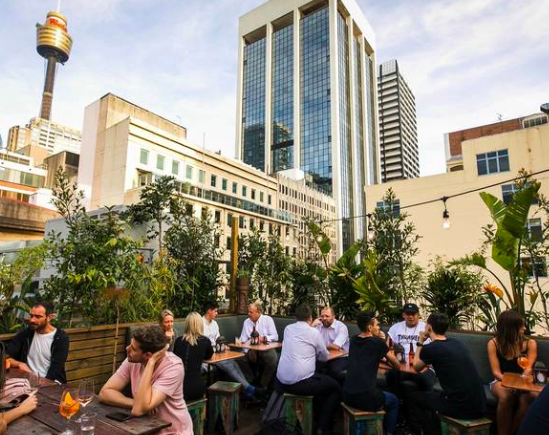 "Even the most jaded Sydney booze hound enjoys the thrill of a concealed entrance, even more so when it involves a lift, a rooftop bar, and a Southern Gothic style cocktail bar with some of the city's best shakers and makers behind the speed rack," said Time Out. Tucked away in the CBD, Old Mate's Place brings out perfect vibes for after work drinks with your favourite co-workers. Warning: do not bring Jared from marketing, you hate him – you know you will end up aggressively pouring an aperol spritz on him after a few too many hard lemonades. With sexy bookshop/library vibes and a touch of sustainability with the array of plant life hanging on the walls, this is the ideal setting for a nerdy date or to tell your mum you finally visited the city library.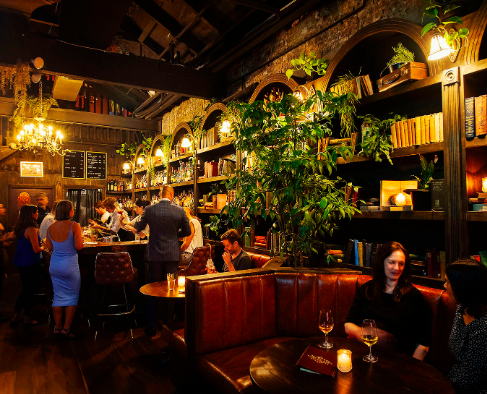 "The Melody, a long tall glass of sake, gin, watermelon, fino sherry and lemon is the answer to the question "what would happen if we just poured everything that's super-refreshing over ice?" The Fog Tai, meanwhile, joins the hitherto discrete worlds of the Mai Tai and the Fog Cutter in a potent tumbler of rum, Cognac, Laphroaig and whoa-nelly," said Time Out. 
The Barber Shop
Welcome to The Barber Shop. By day this is a normal barber and by night you walk through the dead shop and head towards a mysterious door at the back of the hairdressers to find there is a warm-lit speakeasy serving all walks of life delicious cocktails.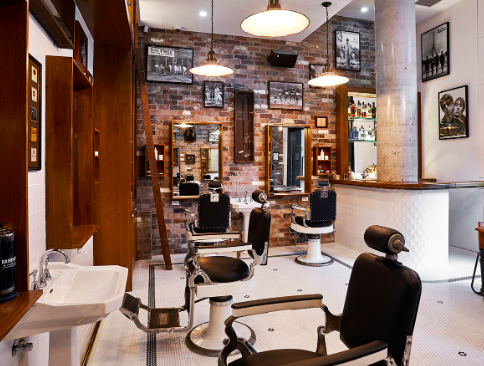 "There's north of 80 bottles of gin on the menu at this low-lit hideaway… (or perhaps) a mix of dark rum, chestnut liqueur, cold drip coffee and salted caramel is more your speed, with a cheese board, a little charcuterie or a house made sausage roll for ballast," stated Time Out.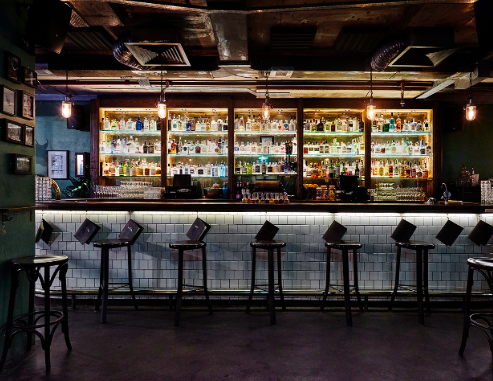 It's hip, it's cool. It's exactly something Sydney would do. While you feel hidden away where no one can find you, you can enjoy an array of cocktails to choose from in the unusual setting. The menu categorises their cocktails into different moods. The 'something refreshing' cocktail menu has undoubtedly the best drinks on offer. For instance, the High Rise Paradise that consists of Bombay dry gin, grapefruit sherbet, riesling, basil, and sugar.
Didn't name your go-to cocktail bar in Sydney? Let us know your fav in the comments below!