In my opinion, 2020 has been the strangest year in a long time. First, we had record breaking bush fires and the US nearly went to war with Iran. Then COVID-19 absolutely took over the planet resulting in worldwide lockdowns resembling every major horror movie about pandemics. Looking at you Contagion.
These events occurred between January and March. We still had nine months to stress about at this point. April saw the announcement of a 1.5km wide asteroid which passed Earth's atmosphere. Let's not forget May and the Asian Giant Killer Hornet invasion of the US.
These events all happened, we have proof. People can deny their existence all they want but these aforementioned events will go down in history. 2020 is full of horrifying and tragic disasters that will shape the world for years. But what about the conspiracy theories of 2020…
Here at Chattr we have found five of the most interesting conspiracy theories to come out in 2020 — all of which will make even the most logical person put on their tinfoil hat and question everything and everyone.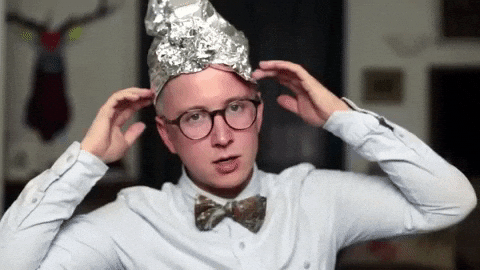 COVID-19 AND THE LOCKDOWNS ARE AN EXCUSE TO GET EVERYONE INDOORS INCASE THE DOOMSDAY ASTEROID HITS EARTH
This conspiracy theory did the rounds on Facebook as one of those weird posts shared by your mum, dad or even uncle who isn't proficient in social media use.
The post is so weird you have to read it for yourself.
Basically the conspiracy theory is that the world's governments created the coronavirus and instituted lockdowns to ensure people stayed in their homes to save lives if the doomsday asteroid reported by NASA actually collided with the Earth.
There is no weight to this conspiracy but it definitely isn't the weirdest on the list.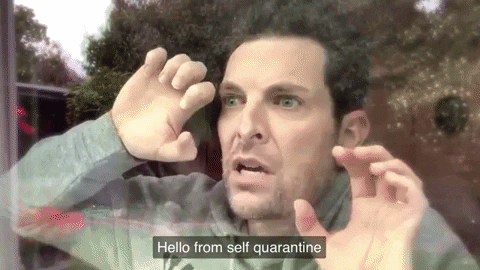 KEVIN SPACEY HAD BOTH SEXUAL ASSAULT ACCUSERS MURDERED
This one's particularly strange because both the accusers who were willing to testify in court mysteriously died. Resulting in both accusers' estates opting to not proceed further with the legal hearings.
The first accuser, Ari Behn, an author and former Norwegian royal, committed suicide, as reported by Rolling Stone. The second accuser, who opted to remain anonymous, mysteriously died, as reported by The Sydney Morning Herald.
There was no real conspiracy about the deaths initially. Not until Spacey took to YouTube to act out an original dialogue as his House of Cards character, Frank Underwood.
In the dialogue Spacey states: "The next time someone does something you don't like, you could go on the attack. But you could also hold your fire and do the unexpected. You can… kill them with kindness."
Very strange thing to say not long after both your accusers die.
5G TOWERS ARE THE ROOT CAUSE OF THE CORONAVIRUS
This conspiracy theory has actually reached mainstream media and has even been reported by respected publications like Business Insider.
The theory is as follows: 5G, being the fifth generation of wireless cellular technology, was rolled out in 2019 and 2020. Coronavirus started to become an issue in 2019 and continued into 2020.
Conspiracy theorists believe that the radiation spread from 5G towers is solely responsible for coronavirus and that before 5G there was no coronavirus. But once 5G infrastructure was established, coronavirus followed.
The equation in case you missed it is as follows:
A world in need of better wireless connection + 5G Towers = Coronavirus
Seems legit…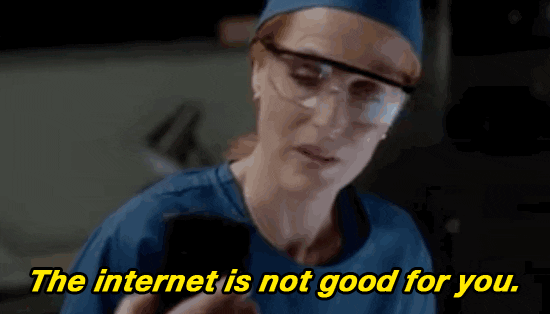 TRUMP INTENTIONALLY LEFT OUT THE US POSTAL SERVICE FROM HIS AID PACKAGE TO HINDER POSTAL VOTING IN THE 2020 ELECTION
Joe Biden has backed this conspiracy theory and to be completely honest it does not seem so far-fetched.
Basically Donald Trump offered a 2 trillion dollar aid package to deal with the effects of the coronavirus on the US economy. According to Joe Biden as reported by The Sydney Morning Herald, Trump intentionally left out the US Postal Service from his aid package, thus resulting in the US Postal Service struggling to appropriately accommodate the number of staff needed for mail voting measures.
Biden believes this is a strategy to make voting harder during lockdowns, which may still be in place come the 2020 Election in November.
The theory seems wild in essence. However, this is Trump we are talking about.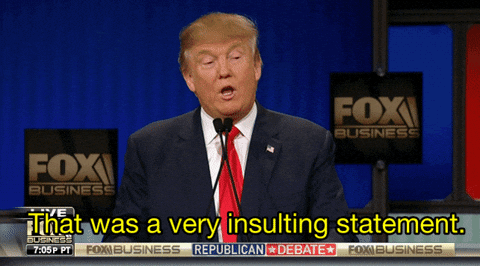 CORONAVIRUS DEATH TOLL FIGURES ARE A LIE IN ORDER TO CONTROL THE PUBLIC
This one's interesting because it comes from one of the smartest men in history… Elon Musk.
Musk believes that the death toll figures are skewed, and that the US government is "forcibly imprisoning people in their homes against all their constitutional rights. That's my opinion, and breaking people's freedoms in ways that are horrible and wrong and not why people came to America or built this country."
Musk states that the US government counts all coronavirus patient deaths as coronavirus deaths, regardless of underlying health issues.
This theory is not only absurd but it holds no merit. Musk has been critical of the pandemic as of late because all his business and research operations have come to a halt due to lockdown measures according to Business Insider.
So I guess we could attribute his conspiracy theory to that of a pissed off billionaire who is angry about losing money because his means of production has stopped.
There you have it. Five totally insane and out of this world conspiracy theories ranging from topics such as coronavirus,  mysterious deaths, and a possible rigged 2020 US Election.
Good luck for the rest of 2020…
Featured Image Via: RawStory