Get your party animal on! Twilight At Taronga and Melbourne Zoo Twilights have announced their respective open air music series for 2017 and it's set to be huge! Each event will kick off on the 27th of January featuring some massive acts who are both Aussie, international, old and new.
Old mate muso turned poli, Peter Garrett, and his band The Alter Egos will kick it off in Sydney and Jo Jo Zep & The Falcons will open festivities in Melbourne. Other stand out acts include Triple J Hottest 100 winners The Rubens, Ball Park Music, Jungle Giants, Tegan and Sara. The Living End will also play with a string quartet, "cleverly" called 'Twangin' At Twilight'.
At each venue there will be a few exclusive acts to tickle the differing fancies of Sydneysiders and Melbournians. Performing exclusively at Twilight at Taronga will be Jet, Kasey Chambers with Thelma Plum and James Morrison Big Band returns to Twilight after a sell-out show in 2016.
Featuring at Melbourne Zoo Twilights are Paul Dempsey, Warpaint, and Australian legends the Hoodoo Gurus.
Apart from being an elephant size time of fun for gig goers and animal lovers alike, all proceeds from the Melbourne Zoo Twilights and Twilight at Taronga summer concert series go back into the ongoing conservation work of the zoos.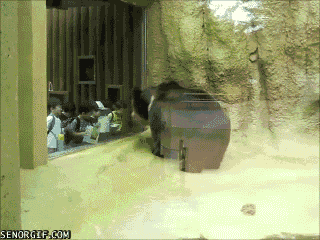 TWILIGHT AT TARONGA PRESENTED BY ANZ 2017 LINEUP
Tickets on-sale 9am Tuesday 25 October from twilightattaronga.org.au
Starring, in chronological order:
Friday 27 January – PETER GARRETT & THE ALTER EGOS and KEV CARMODY
Saturday 28 January – JO JO ZEP & THE FALCONS and THE SPORTS
Friday 3 February – THE RUBENS supported by Bec Sandridge
Saturday 4 February – KILLING HEIDI supported by Abbe May
Friday 10 February – KASEY CHAMBERS supported by Thelma Plum
Saturday 11 February – BALL PARK MUSIC and THE JUNGLE GIANTS
Thursday 16 February – JET with special guests
Friday 17 February – george supported by Felix Riebl (The Cat Empire) and Jack Carty
Saturday 18 February – JAMES MORRISON BIG BAND
Friday 24 February – BJÖRN AGAIN
Saturday 25 February – BJÖRN AGAIN
Friday 3 March – KURT VILE (US) supported by Mick Turner
Saturday 4 March – THE LIVING END 'TWANGIN' AT TWILIGHT' featuring special guests, supported by Gabriella Cohen
Thursday 9 March – TEGAN AND SARA (CAN) with special guests
Friday 10 March – TEENAGE FANCLUB (UK) supported by The Goon Sax
Saturday 11 March – MARTHA WAINWRIGHT (CAN) supported by Oh Pep!
MELBOURNE ZOO TWILIGHTS 2017 LINEUP
Tickets on-sale 9am Tuesday 25 October from zootwilights.org.au
Starring, in chronological order:
Friday 27 January – JO JO ZEP & THE FALCONS and THE SPORTS
Saturday 28 January – PETER GARRETT & THE ALTER EGOS and KEV CARMODY
Friday 3 February – HOODOO GURUS with special guests
Saturday 4 February – THE RUBENS supported by Bec Sandridge
Friday 10 February – BALL PARK MUSIC and THE JUNGLE GIANTS
Saturday 11 February – BJÖRN AGAIN
Friday 17 February – PAUL DEMPSEY supported by Melody Pool
Saturday 18 February – george supported by Felix Riebl (The Cat Empire)
Friday 24 February – WARPAINT (US) supported by Big Thief (US)
Saturday 25 February – KILLING HEIDI supported by Abbe May
Friday 3 March – THE LIVING END 'TWANGIN' AT TWILIGHT' featuring special guests, supported by Gabriella Cohen
Saturday 4 March – KURT VILE (US) supported by Mick Turner
Wednesday 8 March – TEGAN AND SARA (CAN) with special guests
Friday 10 March – MARTHA WAINWRIGHT (CAN) supported by Margaret Glaspy (US)
Saturday 11 March – THE SPECIALS (UK) with special guests