I know it's only early in December now, however the 25th is fast approaching. Blink your eyes and Christmas will be by your side. No stress at all!
Stuck on what to watch? Don't worry,  we've put together the essential Christmas film list to keep you busy until the big day. Hang onto your seats and grab some popcorn as well.
I am just as excited about this most awaited event of the year as you are.  In fact, I demand the right to be festive every day from now on – starting with this list of classic Christmas movies:
Minor spoilers to follow.
How The Grinch Stole Christmas
The 2000 live-action remake of the 1966 version has an all-time appeal to the kids. Jim Carrey is a crowd-pleaser, effervescently bringing to life a caricature of the old Grinch. Naughty but nice.  Grumpy but soft-hearted.  He loathes the holiday season and yet nothing more than a Christmas song has him feeling both joyful and triumphant.

One thing for sure, Mr Grinch's moments with sweet Cindy Lou Who prove that kindness and generosity is what Christmas is meant to be.
The Polar Express
If you're looking for feel-good vibes, Polar Express is just right.  Feast your ears on soothing Christmas songs while enjoying Tom Hanks' role-playing of multiple characters.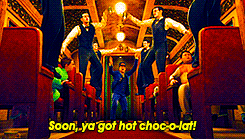 I mean, can we just appreciate for a moment how great an actor he is?  He is the voice talent behind FIVE characters in the movie: Conductor, the Hobo, Santa Claus, Hero Boy as an adult, and Hero Boy's Father.
Whether or not you are a believer in Santa Claus, Polar Express offers unique interpretations to every viewer.
Home Alone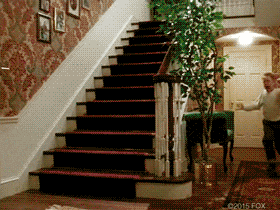 Have you ever said something that you wished you hadn't and suddenly it becomes a real nightmare? Christmas could not be naughtier without a taste of Home Alone.
Just imagine one morning, you wake up having the whole house to yourself! You can literally do anything you want without being nagged. That's what happens when young Kevin McAllister's Christmas wish (for his family to disappear) comes to life.
Kevin watches forbidden tapes, sleds down the stairs and sings in the bathroom pretending he's already famous. Geez, that's the dream of every 8-year-old me!
Except I would not dare to fight against two burglars like little Kevin. Can the witty kid protect his house from the thieves and reunite with his family? All I can say is that this fierce and mischievous fight will keep your eyes glued to the screen every second.
Elf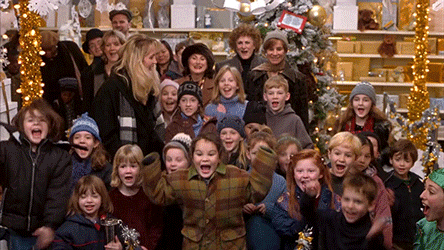 A big round of applause to the magnificent acting of Will Ferrell as Buddy, a human raised by the Elves. After overhearing the conversation about his real family, Buddy sets out on a mission to find his biological father in New York. Despite constant rejections from his indifferent parent; apparently, a soulful spirit like Buddy cannot become disheartened by anything.
So, if you're down for some good laughs this holiday,  Elf is a no brainer. Be it elders or youths, Buddy can quickly charm anyone, captivating us all with hilarious situations around the city at the most festive time of year.
The Muppet Christmas Carol
"Oh! There goes Mr. Humbug
There goes Mr. Grim
If they gave a prize for bein' mean
The winner would be him"
Gosh, I couldn't help but sing along to these catchy tunes in the retold tale of Charles Dickens' A Christmas Carol.  It's a delightful blend between the Muppets' cuteness and an eternal musical genre. Not something new but certainly not a boring choice at all.  The Muppet Christmas Carol relates in chronological order, Mr Scrooge's encounters with three Christmas spirits: Past, Present and Future.
Will this unfeeling and stingy man earn a second chance to revamp his evil deeds or will he forever stay in solitude?  A worthwhile answer awaits you at the end.
Miracle on 34th Street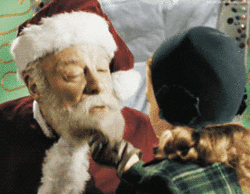 If you have a big love for noir films like me, Miracle on 34th Street is a perfect choice. Eye-pleasing aesthetics? Warm-hearted and fuzzy songs? And last but not least, a story that makes the audience sigh with a content "AWWWW"? We've got you.
When Kris Kringle, a kind old man, claims to be Santa Claus himself, he is institutionalised as insane and delusional. However, in the eyes of every child Kris meets, he appears to be the one and only figure to whom they whisper their Christmas wishes.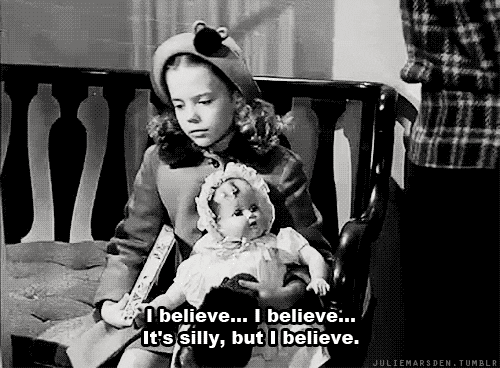 But is this faith substantial enough for Bryan, a young and bright lawyer, to defend Kris against the accusation of lunacy? I hope that the odds may be ever in their favour because I love this endearing and down-to-earth Santa Claus.
So, what's your Christmassy movie top list? Share your thoughts with us in the comments below and happy binge-watching!