Witchcraft has a long and storied history in many cultures. From Europe to Africa, Oceania and Asia, there are countless traditions and practices and it can be difficult, as a beginner witch, to know where to start. Modern witchcraft often draws on a multitude of forms of witchcraft. Some modern witches lean towards the herbalism of the Green Witches, while others follow the religious practice of Wicca. Still, others combine different traditions to create a more personalised approach to witchcraft. It can be overwhelming and, as a beginner, you can't simply cast a 'Clarity of the Mind' spell. Here are seven books that will help guide you along your path towards becoming a fully-fledged witch.
A History of Witchcraft: Sorcerers, Heretics, and Pagans by Jeffrey Burton Russell.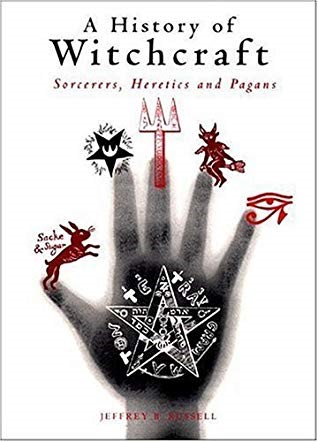 Before you begin your witchcraft journey, you need to know the stories of those who have come before you. Russell's 37-year mainstay text is a fantastic historical analysis of witchcraft in Europe from the Middle Ages up to the modern world. While it's not the source to go to for information regarding the history of non-European witchcraft, Russell presents an entertaining yet informative look at the evolution of modern witchcraft, all while debunking the many myths modern media hold regarding where witches and their craft came from.
2. Buckland's Complete Book of Witchcraft by Raymond Buckland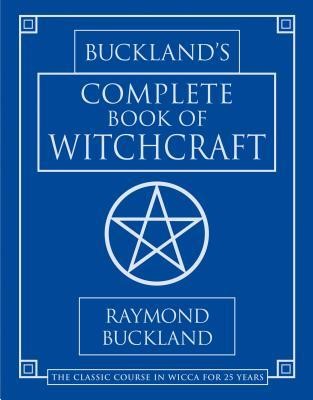 Buckland is one of the most popular and prolific writers on Wicca and his most popular book is an essential addition to any witch's library. Buckland provides burgeoning witches with a detailed, self-guided study on practices such as healing, rituals, sabbats, and tools. A step-by-step course in Witchcraft, this workbook allows you to build a record of your magical training with instruction in spellwork, herbalism and covens, and exam questions at the end of each section so you can start to develop your practice.
3. The Modern Guide to Witchcraft: Your Complete Guide to Witches, Covens, and Spells by Skye Alexander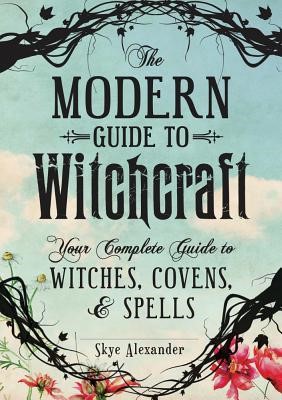 We can't all flee into the woods to live amongst the animals, so what's a modern witch to do? While history and self-guided study are great, how are you supposed to apply witchcraft to modern life? Skye Alexander's guide to using your new-found power to influence the world around you is easy to digest yet gives enough detail to be more than just a cursory glance at modern witchcraft. A more-Wicca focused book, The Modern Guide to Witchcraft focuses on intent and the power of positive practice, as well as starting to create your own spells and incantations.
4. The Green Witch: Your Complete Guide to the Natural Magic of Herbs, Flowers, Essential Oils, and More by Arin Murphy-Hiscock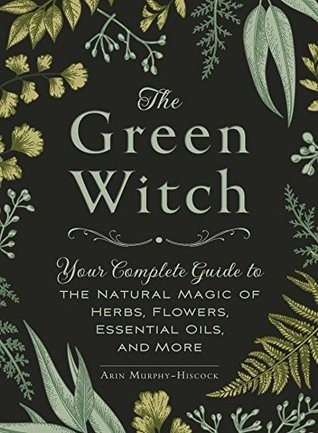 While the power of herbs and nature is present in many practices, Green Witchery is focused on embracing the power of the Earth and channelling it into positive craft. From everyday healing to learning to connect with Earth's great elements, Murphy-Hiscock's guide to herbalism is a straight-forward text for beginners who are interested in this particular tradition of witchcraft. While many of the other books on this list discuss covens in detail, the Green Witch is a solitary one and this guide is an excellent resource on incorporating the bounty of nature into healing and self-practice.
5. The Door to Witchcraft: A New Witch's Guide to History, Traditions, and Modern-Day Spells by Tonya A. Brown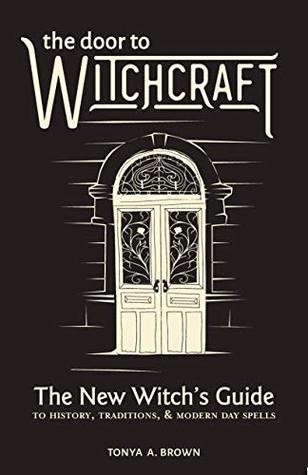 Opening the door to witchcraft can often be the most confusing and tricky part of anyone's practice, but Brown's guide is a fantastic way to begin. This book has everything that a baby witch needs, with information on everything from the history of witchcraft to spellcasting to different styles of witchcraft. A no-fluff, no-judgement introduction to everything you could possibly need to begin. While other introductory books can be rather judgy and "it's my way or the highway", The Door to Witchcraft boils down complex concepts to their core and truly advocates for finding your own way in your witchcraft journey.
6. The Spiral Dance by Starhawk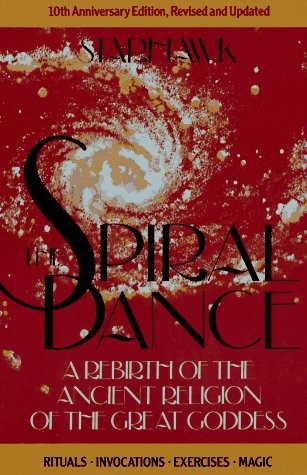 If you're interested in the more religious-based practice of neo-paganism and Wicca then this is the book for you. Nearly 40-years old, this book is the most spiritual book on this list with a focus on feminine consciousness and Goddess worship. The detailed sections on trance magic and magical symbolism make it worth the read. The first half of the book is a basic look at the underpinnings of modern pagan thought, while the last half is a spellbook that introduces the newbie Wiccan to visualising the four winds, the use of candles and a whole bunch else. Note: remember that this was published 40 years ago and the author herself has rethought certain beliefs such as the binary and polarity of man-woman.
7. The Element Encyclopedia of 5000 Spells: The Ultimate Reference Book for the Magical Arts
Any practitioner will tell you that you should never cast a spell or curse or incantation without fully understanding what you are doing, what deity you are calling on or the consequences of whatever you are sending out into the universe. And while you should definitely have the basics of spellcasting down before you attempt any of these spells, this is a fantastic resource to have on hand when you are ready. Illes draws from countless sources and traditions and thus offers options for every type of practitioner. A fantastic reference book for every witch.
No matter which angle you're hoping to tackle witchcraft from, we hope some of these books will help you out. Do you have any other favourite books for beginner witches? Let us know in the comments below!
Featured image via Unsplash