World renowned theoretical physicist Stephen Hawking has spoken to the BBC about his concerns over President Donald Trump electing to pull out of the Paris Climate Agreement.
He fears it could lead to irreparable damage.
"Climate change is one of the great dangers we face, and it's one we can prevent if we act now. By denying the evidence for climate change, and pulling out of the Paris Climate Agreement, Donald Trump will cause avoidable environmental damage to our beautiful planet, endangering the natural world, for us and our children," he said.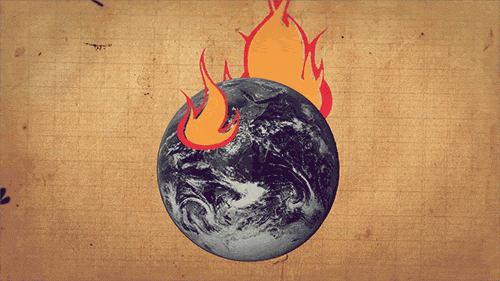 And it makes sense. In 2014, it was calculated by the U.S's Environmental Protection Agency that the country produces 6,870 million metric tons in U.S. greenhouse gas emissions.
This is a significant number, and being a world leader, the United States of America must be seen doing something that will be the biggest threat to the next generation.
In 2012, the President tweeted his beliefs on climate change.
The concept of global warming was created by and for the Chinese in order to make U.S. manufacturing non-competitive.

— Donald J. Trump (@realDonaldTrump) November 6, 2012
This stance on climate change is so dangerous that as nations get together at the G20 Summit, many, including the UK's Prime Minister Teresa May, plan to change his mind about this.
What is Stephen Hawking's solution to the climate change shadow forever looming?
Move to space.
"Spreading out may be the only thing that saves us from ourselves. I am convinced that humans need to leave Earth," he said at the Starmus Festival in June.
Ah, what a positive outlook on our future.