When: Thursday 14th– Sunday 17th, 12am
Where: Circular Quay
Cost: Free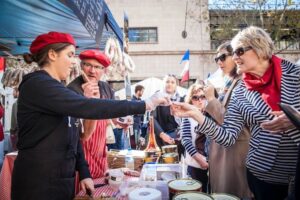 BBR means Bleu Blanc Rouge, like the colours of the French flag. This festival was born in 2013 in Sydney to celebrate French National Day, also called Bastille Day. Every year since then, BBR Festival takes over Circular Quay to bring Sydneysiders a unique and entirely free annual gathering around French culture. It'll be a weekend of live concerts, traditional French cabaret, French films, cooking masterclasses and a village market with everything from baguettes and smelly cheese, to traditional croissants and crêpes. Another highlight will be the Canadian Snow Island, which consists of real snow and a hockey field set up at AMP Square and Scout Place.
When: Thursaday July 14th, 5pm
Where: The Argyle – 18 Argyle St, The Rocks
Cost: $15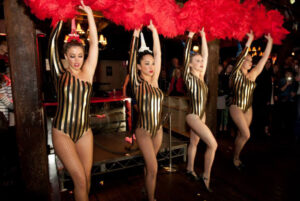 Bastille Day does not end with the festival at Circular Quay, the celebration continues at the Argyle for a night of french themed partying. The festivities include food such as cheese, saucisson and crêpes, as well as French music, DJs and drinks. There will also be a raffle with prizes to win and can-can shows throughout the night. Entry includes a free house drink and access to the food and entertainment.
When: Thursday July 14th, 6pm
Where: National Art School– Cnr Forbes & Burton St, Darlinghurst
Cost: Free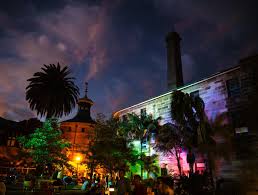 The National Art School is throwing an after-hours art party with live music, drinks, cake, artist talks and open exhibitions. For one night only they're going retro, paying tribute to the swinging 60s and the revolutionary spirit of the Beat Generation. The campus will transform into a haze of 1960s nostalgia, celebrating the style, spontaneous creativity and non-conformist ideologies which defined this bohemian subculture. Don't miss the floor talk by artist Ann Thomson and curator Judith Blackall, spoken word by Miles Merrill, and video projections by Gary Shea.
When: Every day Until Sunday July 17th
Where: Prince Alfred Park Parramatta- 35D Church St, Parramatta
Cost: Free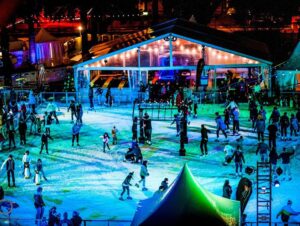 With so much on offer, including Sydney's only ice slide, Sydney's largest open air ice rink and a giant ferris wheel, this is the last week you can check out Parramatta Winter Light. On Friday and Saturday you can witness Les Meduses – an installation of illuminated, roving jellyfish–like puppets that swim through the sky in an awe-inspiring aerial display. Off of the ice, the alpine winter food village offers up a rink-side outdoor bar with mulled wine, crepes from La Toosh and chocolate treats from Adora.
When: Thursday July 14th, 8pm
Where: Oxford Art Factory– 38-46 Oxford St, Darlinghurst
Cost: $20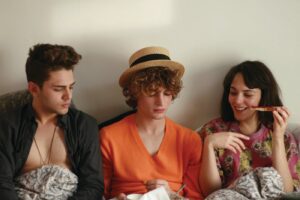 Putting a modern spin on the days when film music was provided by an in-house organist, Hear My Eyes put on special screenings that couple films on the big screen with an original score played live by local musicians. It's like going to the movies and a concert at the same time and gives the films played a fresh feel and a whole new meaning. This week the film will be Xavier Dolan's Heartbeats with music by GL. With Graeme Pogson's glittery synths and Ella Thompson's strong, sexy vocals, the band is surely set to harmonise with the film perfectly.