Brad Pitt's recent media appearance was the latest in a series of celebrities using their influence to speak out against Donald Trump. Pitt made a very brief, yet satirical, appearance on the debut episode of The Jim Jeffries Show as a weatherman predicting a significant rise in the temperature globally, in response to Trump's recent announcement to pull America out of the Paris Climate Agreement.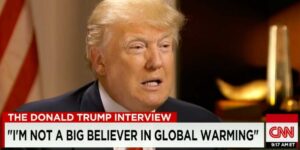 Pitt took great pride in announcing "there is no future" for planet earth, when asked for a prediction from Jeffries. He waved his arms carelessly around a exaggerated map of the planet, which is splattered with red, suns and lightning, indicating the weather is going to get a lot warmer, well, everywhere.
"So things are going to be getting warmer in, um, this area here…and this area here"
The thirty-second skit was a response to Donald Trump's controversial decision to remove the United States of America from the Paris Climate Agreement and deny the existence of global warming.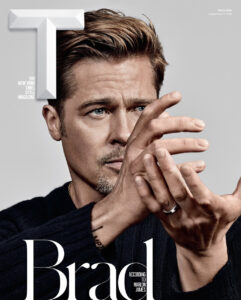 It's not the first time Brad Pitt has spoken about his distaste and disapproval toward the President of the United States since the election in November last year. He told T Magazine in September that he could not bring himself to comprehend the possibility that Trump could be in charge. This was prior to the election.
The actor donned a button-down mustard shirt and a horrific brown blazer. He matched it with a tie whose pattern looks like it was copied from your Grandma's curtains – but it's Brad Pitt, he could've worn a potato suit and we'd still love him.