It's Sunday evening, you're hungover from your weekend events and you realise you haven't actually meal-prepped yet for the coming days of the week. Urgh. Sound relatable?
Basically, every one of us is 'on-the-go', whether you're a uni student juggling small jobs, a full-time employee or someone with a relatively flexible schedule but still not enough hours in the day to be cooking up brekkie, lunch and dinner. So, why not make life just that little bit easier?
MACROS, a healthy, chef-made, ready-meal delivery company will have your week sorted for you. Their meal plans support portion control, healthy eating, and saving time (and money) whilst avoiding food waste. 
Chef-crafted from fresh ingredients and delivered to your door, their meals are as packed with flavour as they are with nutrients, thanks to their in-house dietitians.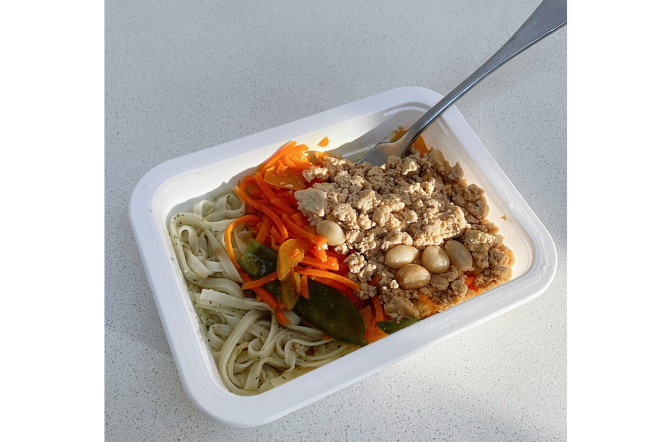 Nutritionally-balanced and portion-controlled, all MACROS meals are dairy-free and can cater to a range of dietary requirements while also offering high-protein, low-cal and low-carb options. 
We'll cut to the chase. They have:
A regularly updated menu

– Variety is key for making healthy eating effortless. No one wants to eat the same, boring thing!

Meals made by pro chefs

– They know what they're doing and how to keep things interesting for all kinds of dietary requirements.

Real ingredients you recognise

– MACROS meals arrive at your door fresh (never frozen or vacuum-packed). As they're dietitian-formulated, you can skip the guesswork and give your body only the good stuff.
There are four plans: Balanced (healthy meals for everyone), Family (family-friendly and family-sized), Weight Loss (low cal and low carb to fast-track results), and Plant-Based (meals packed with protein). There really is something for all different types of lifestyles. 
Alongside the everyday meal plans, there are three fitness plans to choose from: Sculpt (to get lean and defined), Perform (to maintain peak fitness), and Gain (to build muscle mass).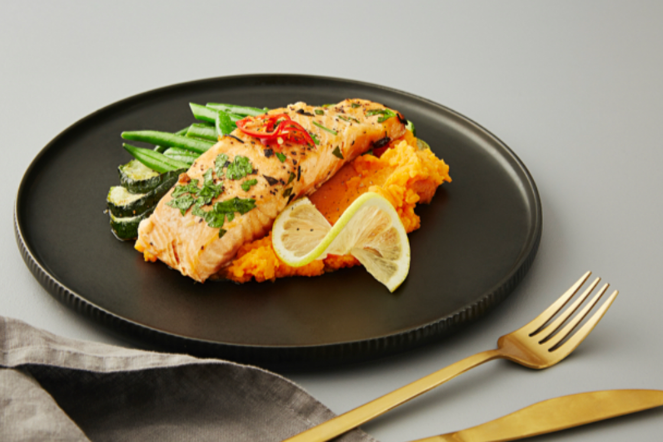 I chose a variety of meals from the Weight Loss plan for one week, and the meals (usually sitting somewhere between 200-300 calories) were, if you'll pardon my French, fucking incredible. It was kind of surprising, too, because my usual take on ready-made meals has been quite disappointing in the past. They've either tasted 'fake', were delivered at a later time, or had way too many carbs and calories which would do the opposite of assisting me with my weight loss journey.
A few of the meals I ordered included the lamb kofta bowl with mint and yoghurt, baked Hoki with wasabi dressing, smoky chipotle chicken and beans, tandoori chicken, and classic tomato soup with chicken.
Personal standouts were the lamb kofta and the Hoki. With the lamb dish, it just tasted utterly delicious – I'm talking restaurant quality – and knowing it wouldn't make me feel sluggish (as lamb can sometimes do that) or gain weight was a huge bonus.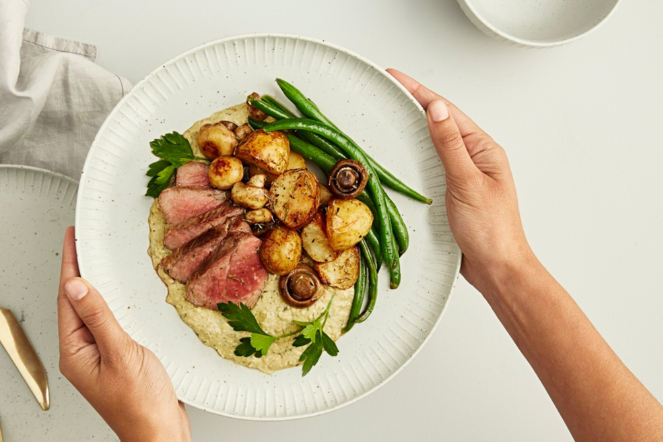 The wasabi dressing in the Hoki dish was incredible. It really added some exciting flavour to the fish and is now something I want to add to meals on a general basis. Being introduced to new flavours and tastes I haven't really experimented with before was another thing I enjoyed about the meal plan. 
Soup, in general, can be a bit of a downer, but I was surprised with how flavoursome the tomato and chicken soup was. The fact it was also packed with nutrition (healthy, fresh ingredients that are great for the body and soul) made it a win-win for me. 
To stay in shape and feel good (as well as perfectly full), give MACROS' meal plans a go. It's a certified vibe from us at Chattr!
Images via Instagram