It's a tough world for new businesses; the exponential growth of e-commerce means that a start-up effectively competes with established brands all over the globe. Demfings, a Sydney-based start-up clothing manufacturer, is no different.
Chattr spoke to Dylan Arena, the founder and owner of Demfings clothing, about his entrepreneurial journey.
Talk us through the beginning of Demfings – how did you start out?
I started out in a small sweatshop learning how to print and create a small brand. All my designing and creativeness was self-taught. It was stressful because I tried online first with no experience and no following, hoping that friends and family would help support the brand, but that wasn't the case. I found my self doing markets with no experience in selling, but I was all too determined to make a mark in this world.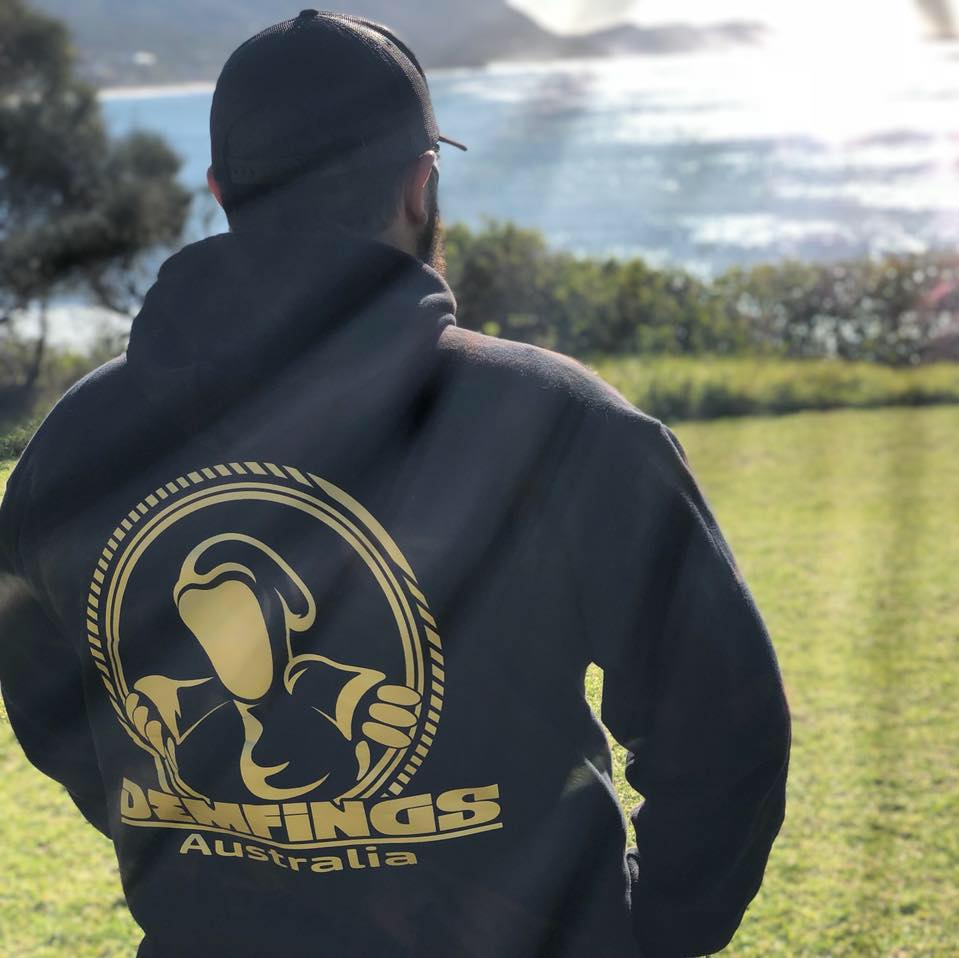 Where were you before Demfings? What inspired you to change and how did you calculate the risk of moving from 'secure' employment to self-employment?
I was in construction for over 10 years. Concrete cutting was my latest job, working for my cousin in a tedious and dream killing job. After years of putting up with back breaking and physically straining days, I decided enough was enough and moved on. Weeks passed as I was deciding what to do with my life, and then I came up with Demfings, a clothing company.
It was still a dream. I went back into concrete cutting with another company and was there for six months. It was only when I was playing a friendly game of soccer and was king hit, that I realised life was too short. So only then I knew, you can only try, so I followed my dream.
What is the biggest challenge you face as a small business in a competitive industry?
The biggest challenge I face with the brand isn't designing or making the product, but selling. With selling, comes rejection. I face rejection daily, whether it be shops or just straight up rejection from random people. However, I put myself out of the way and stand out of my shop looking for people to sell my brand to. My number one line in starting a conversation of is: "I have to ask you something, do you like things?" *wait for response* "Because I have Demfings right there for you" .
If you had to describe the character of your brand in three words, what would they be?
Unique, cool, quality.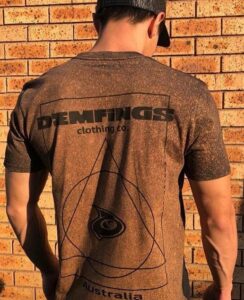 What does a typical day at work look like for you?
It varies; a typical day would consist of writing a list of things to do whether it be tie dye, rust or bleach, printing or designing. Prep is key. I have to give full credit to my mum, as a typical day always has my mother cooking up a storm for lunch. Having a workshop in the back of my parents' house has the benefits of a wog lunch!
What is a key piece of advice you'd give to aspiring entrepreneurs?
Work hard. But also be smart and determined. At times it will get hard and you might think of quitting. That is when you need to pick yourself up and say, "I can do this, I can make a difference". Push yourself past those boundaries and only then you will see that hard work, persistence and determination pay off. Don't let anyone say you can't in life.