The success of Rupaul's Drag Race has sent shock waves around the world, normalising gay culture along with making drag, as an art form, somewhat mainstream. It was only a matter of time before this show's success was felt so strongly around the world that foreign shores would find themselves racing for the Drag Race. Drag Race UK has just released its sixth episode of Drag Race UK: Season 1 and I am beyond proud of all of the girls for putting on a bloody good show.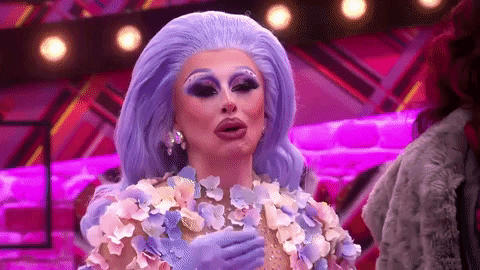 The UK version of Drag Race has a certain charm that isn't explored in its American cousin's framework. We're given good old British humour that reminds me a lot of my own. It's the vulgar, sarcastic and slag-like jokes that probably aren't everyone's cup of tea, but that's just the way I like it. If being politically correct is your kink, you're in the wrong article lovely.
Currently, the competition is down to the top four queens; Divina, The Vivienne, Baga Chipz and Cheryl Hole – hold on a minute, how is she still in the competition!? This season of Drag Race has had the strangest judging to date with Cheryl possibly being one of the worst critiqued queens. Not to say I don't love the Dancing Diva form of Essex (because I do) but damn she's shit at the challenges. We've just had so many good queens go, most recently, Blu Hydrangea and Crystal. Crystal's parting words will always be my go-to catchphrase whenever I leave a room from now on: "Fuck diamonds, try Crystal". It's this kind of humour that places the newest instalment of Drag Race in my top seasons ever.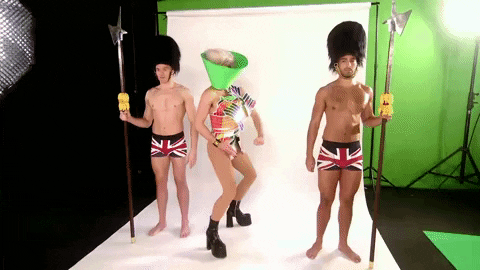 However, like my sex life, all good things must come to a shitty end, which is ironic actually since all my grievances started early on in the season. I would like to call it a case of 'frontrunners being unnecessarily arrogant while the judges let them get away with anything fucking possible'. Again, I don't take this television show about drag queens too seriously, but god damn it pisses me off sometimes.
It's frustrating because we have likeable queens like Crystal, Blu and Sum Ting leaving the competition which leaves only the filth left in it (apart from Divina – I think she's a bloody star and I love her to bits). We're left with queens who are bitchy, overconfident and just mean; namely The Vivienne and Baga Chipz. Their overconfident, narcissistic behaviour gives off a brooding arrogance and a false sense of entitlement not only to the audience but to the other queens. Divina sums this feeling up perfectly when she sees Viv talking down to her 'sisters', giving patronising advice and getting mad when her 'holier than thou' advice isn't taken on board. You're not George from Harry Potter, my darling. You're not fucking holy!
The way that The Vivienne talked down to Sum Ting before she was eliminated made my blood boil to the point where I had to turn off the TV. I came back three minutes later to watch what happened because, you know, I can't not watch the drama unfold.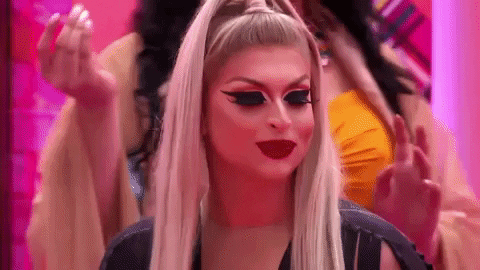 It's actually quite funny to look back at all of The Vivienne's highlights as she is always playing a character that isn't truly the horrendous, unlikable, cocky man under the wig. It's been her tactic to "find a character and make it funny" because in reality, she's not that funny as herself, and she doesn't have a personality other than tear others down while hiding behind her plethora of impressions. It's irritating because you can see that she's not even trying with these girls as she already has the preconceived notion that she's going to win. With these producers behind the scenes pulling the strings, I would be very surprised if she didn't take the crown.
In multiple instances, we've seen the shocking editing from the producers attempting to board us on the express train for Viv and Baga's top two finale with Divina just missing out on the crown because she's just too damn nice and loveable (this is my conspiracy theory). The amount of times that Baga's runways have been excused by the judging panel putting others in the bottom over her is actually infuriating because I don't mind her personality. There's an absolute disregard for fair judging when Baga definitely deserved to be in the bottom two. The outfit below is actually homophobic to not have been in the bottom two.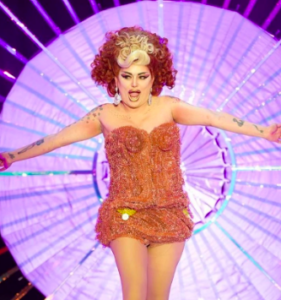 It's the blatant favouritism and the Drag Race producers creating storylines instead of allowing to let them flow naturally. The level of unawareness is insulting for me as a member of the audience as I watch and literally predict who is going home each episode, it's ludicrous and I'm tired of it in both versions of Drag Race. I just don't see what they're trying to achieve by forcing storylines down our throats when all we're wanting is to be filled with joy and authenticity.
So, that was my Drag Race rant. Now I will go and watch fan theories about All Stars 5 and who's won that bloody season because god knows it's already been spoilt.