So, up until this month I was about ready to have "the talk" with Netflix. It'd been great, but it wasn't quite delivering for me lately; we had fun and should leave it on a good note; it wasn't anyone's fault, it was just the show list was lacking; blah blah blah. But then, somehow knowing what was to come, Netflix brought the goods in a last ditch romantic effort. Damn, it always wins me back.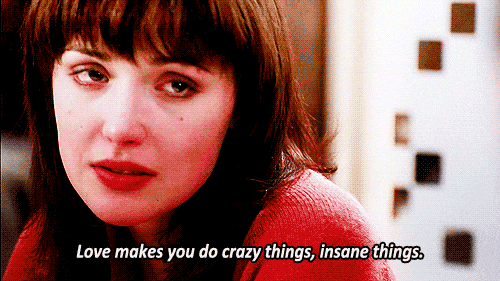 Unlike the last two lacklustre months, September is lit af. Featuring some classic movies, some new release movies, and a much anticipated original series, spring has never looked brighter.
The Nightmare Before Christmas
While spring might have just hit downunder, our yankee friends to the north are gearing up for chilly 'fall' days, lots of amber foliage, and the holiday we sort of half celebrate: Halloween. And what else goes better with Halloween than every goth kid's favourite Christmas movie, The Nightmare Before Christmas? A Tim Burton classic, this film was a staple of my childhood – not to mention the songs stay in your head for days. The film, shot in Burton's stop motion animation style, follows the king of Halloween, Jack Skeleton, who is having an identity crisis, and so tries to take over Christmas from Santa. Shenanigans ensue. Even though Halloween isn't until next month, this seems like it will be the first of several Halloween movies to come out. Lead the way, Nightmare Before Christmas!
Star Wars: The Force Awakens
Finally, after seeing it twice in cinema, I can feed my obsession from the comfort of my own room – which makes all the crying far less socially awkward… If you haven't already seen it (as if you haven't already seen it), Star Wars: The Force Awakens is set 30 years after the fall of the Galactic Empire and shows how the lives of the original characters have progressed, as well as introducing some new and interesting ones. Together, our classic heros and new team must work to defeat The First Order, who are attempting to rule the galaxy. Unlike Star Wars one through three, Force Awakens takes from the classic storylines of Star Wars four through six, and delivers a fantastic sci-fi action flick. Check it out and bring tissues.
Marvel's Luke Cage
YASSSS KWEEEEN! Since finishing Jessica Jones, there's been a Marvel shaped hole in my heart, and now I can finally stop trying to plug that by watching everything Krysten Ritter has ever been in (it got to stalker levels of scary…). Marvel's Luke Cage focuses on the hunkalisious love interest of Jessica, Luke Cage, who was given superhuman strength and incredible durability in an experiment gone wrong. After escaping from prison for a crime he didn't commit, Luke Cage becomes a superhero for hire. Basically, every part of this appeals to me.
Jessica Jones was given a lot of praise for it's diverse cast, and Luke Cage promises similar progression. And, after having fallen madly in love with his character in Jessica Jones (sorry boyfriend), I can't wait to see the Luke Cage story continued.
And that's just three that caught my eye! There's also The Big Short, Offspring, Harry Potter and the Halfblood Prince, Harry Potter and The Deathly Hallows 1 and 2, Looper, all the Legally Blondes, Brooklyn Nine Nine season 3, The Conjuring, and A Few Good Men (more like a few good movies, amirite?). I really can't stress enough how much your social life is going to die this month, unless you Netflix with friends. Check out the full list below:
1st September
Boogie Nights
Friends with Kids
Harry Potter and the Half-Blood Prince
I Am The Ambassador
Just Friends
Looper
Man on a Ledge
Offspring: Seasons 1-5
Pay It Forward
Sherlock Holmes
Sons of Anarchy: Seasons 1-7
Straight A's
Stranger than Fiction
Texas Killing Fields
The Jacket
The Wedding Date
Youth in Revolt
2nd September
Chef's Table: France (Season 3)
Kulipari: An Army of Frogs
Narcos: Season 2
7th September
The Nightmare Before Christmas
8th September
9th September
12th September
Harry Potter and the Deathly Hallows: Part 1
Harry Potter and the Deathly Hallows: Part 2
13th September
Brooklyn Nine-Nine: Season 3
Extremis
Star Wars: The Force Awakens
14th September
Gone in 60 Seconds
Legally Blonde
Legally Blonde 2: Red, White & Blonde
Legally Blondes
The Good Wife: Season 7
15th September
16th September
Cedric The Entertainer: Live from the Ville
The White Helmets
17th September
21st September
A Few Good Men
Chicken Little
Girl, Interrupted
22nd September
23rd September
AUDRIE & DAISY
Iliza Shlesinger: Confirmed Kills
Longmire: Season 5
VeggieTales in the House: Season 4
30th September
Amanda Knox
Marvel's Luke Cage