New Hinge research has found just how much Aussies value input from their pets when it comes to vibe-checking a potential partner – the majority (64%) of Aussie Hinge pet-owners indicated that their potential partner disliking or not getting along with their pet is a dealbreaker.
With half (50%) of Aussie Hinge pet-owners highlighting that their pets' initial reaction to meeting a potential partner helps determine if they are a good match, Hinge and Uber are offering up to 10,000 Aussie Hinge users the chance to enjoy 50% off two Uber Pet trips so they can bring their precious fur babies along to a first date and see if the sparks fly.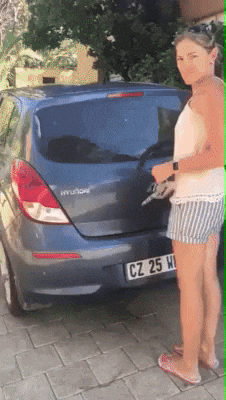 So why should you BYO Pet on a date? 
They make the ultimate wingman — Nearly half (43%) of Aussie Hinge users are more drawn to those who own pets, particularly dog owners (69%). 
They can help determine suitability — A majority (61%) of Aussie Hinge users think someone's choice in pets says a lot about their personality.
They create a stress-free environment to connect — Over half (55%) of users feel pets bring more fun and play into a relationship.
Starting Wednesday, 9 June until Monday, 21 June, the first 5,000 matched Hinge couples in Australian cities where Uber Pet is available will be eligible for the 50% Uber Pet discount code. To match, Hinge users must like or comment on the new Hinge Photo Prompt, 'Are you a dog person because', and their prospective Hinge date will also be eligible for the discount. 
Unique Uber Pet ride discount codes will be sent via email from Hinge on Wednesday, 23 June. The discount codes will be valid to use to and from a date for nearly two weeks and matched Hinge users are urged to take advantage of the offer and organise their first date IRL. Hinge users are encouraged to observe Australian federal and state COVID-19 restrictions and take all required precautions.
Logan Ury, Hinge's Director of Relationship Science said "At Hinge, we're always looking for new ways to help get singles off the app and onto great dates. With 43% of Aussie Hinge users reporting they're more drawn to people with pets, we're excited to partner with Uber Pet in Australia to help you bring your pet on a first date." 
Margarita Peker, Uber Australia's Head of Rider Operations said "Uber is proud to be able to give pet lovers peace of mind that their much-loved companions will be welcomed along for a comfortable and reliable ride with Uber Pet. Once we saw how important it is to most Hinge users that their dates approve of their pet and vice versa, we knew we could provide an easy and safe way to transport them from A to B."