Adidas have unveiled a new chapter in their ongoing sneaker releases that have revolutionised sneakers and the industry as a whole. With this newest release we see the brand with the three stripes team up with conservation group Parley to release a sneaker that not only helps the environment and bring awareness and innovation to the world around us, it also boasts a killer look that is as deadly as the materials that it is made of.
https://www.youtube.com/watch?v=U7K8VIqmj-M&feature=youtu.be
The Adidas x Parley collaboration was first announced at the United Nations last year and it will be the first shoe to be made out of recycled illegal fishnets that were intercepted by Sea Shepherd during their mission to protect sea life titled Operation Icefish.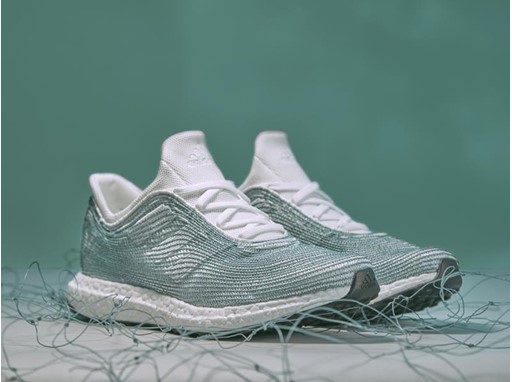 Adidas describes this new technology as:
"The shoe upper is made from Parley Ocean Plastic®, which is collected in coastal areas in the Maldives, as well as illegal deep-sea gillnets retrieved by Parley for the Oceans' partner organisation Sea Shepherd. The shoe has been created with adidas' most innovative production method: Adidas Tailored Fibre Technology, a revolutionary manufacturing technique that enables unique footwear designs to be tailored to the individual needs of any athlete."
The shoe features a green upper that resembles netting wire which flows over the shoe like a wave. The subtle branding of the stripes under the netting doesn't take away from the shoe and the icing on top is the ultra boost sole which will provide wearers with amazing comfort and a solid platform for the light upper.
Parley also used the recycled ocean waste to create a sole of the shoe that is 3D printed and is as durable as any rubber sole on the market now, but for this model they are releasing the shoe without the 3D printed sole.
Along with how amazing the idea behind this shoe is and the advancements in the way that we could be creating clothing and performance wear in the not too distant future, it also changes our environment in ways that were not possible before. Working with these environmental groups allows for the protection of the ocean's creatures as well as for the recycling of waste and the decreased need for using the hides of animals. The move away from this could be extremely beneficial for the quality of life for all living things on this planet.
This shoe will be releasing some time this year and limited to a minuscule number of 50 pairs worldwide and the only way to earn this shoe is for people to pledge their support for Parley's Ocean Plastic Program.