Could this really be the end of one of the most influential bands in emo history? Brand New have been around since 2000 and over that time they have released some of the most beautiful albums of the genre. But, it seems like their amazing run is coming to an end in 2018. The band released a collection of new merchandise on their website to go with their new single I Am A Nightmare, with the t-shirts saying 2000-2018.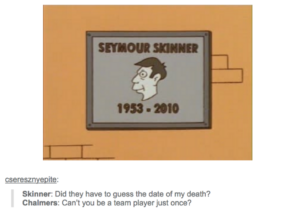 While this may come to a shock to some, lead singer Jesse Lacey said during their last show of 2015 that "this isn't going to last much longer." This paired with the fact that their last album, Daisy, came out in 2009 could show that they are doing things on their own terms and at their own pace which is all that we could ever ask of a musician. 
After Daisy in 2009, the band did not release any new music until April 2015 when they dropped Mene. This took us all by surprise and brought back the rumours about new albums, which plagued the minds of Brand New fans. Until now.
Their new single takes some heavy musical cues from post-punk, and shows hints of inspiration from The Smiths and Interpol. The chorus is incredibly catchy, and I can guarantee that I'll be singing "I am a nightmare and you are a miracle" for days to come. They have still retained their signature sound, but have also added some new twists on it. This seems like the first ever Brand New love song with a positive vibe to it and where the person that Jesse is writing about hasn't hurt him. This new shift could be in relation to the birth of Jesse's first child this year. How could that not make you happy?
If this truly is the end of brand new, It'll be a sad couple years knowing the impending sadness approaching. What is your favourite song by the emo legends?