The fresh Mexican restaurant chain is offering those who opt for their new plant-based Baja BBQ Vegan Chicken or other plant-based menu options, $2 off their meal! Word on the street is that Mad Mex's latest plant-based menu option tastes just like chicken and can satisfy the taste buds of even the most avid carnivore. 
The Mad Mex Manifesto, entitled Something is Everything, encourages amigos to use their mouths as a powerful weapon to fight climate change by opting to go meat free when they can. Given meat production is a major contributor to Co2 emissions and uses a huge amount of water, choosing to eat plant-based can really make a difference.
Mad Mex's commitment to the planet goes farther than just food. The brand has continually been investing in sustainability by using recyclable paper straws, wooden cutlery and BioPak, biodegradable, environmentally-friendly packaging for its meals– diverting hundreds of tonnes of waste from landfill.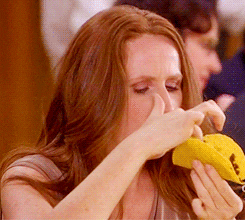 The delicious new plant-based chicken BBQ filling option is made with Simplot's vegan product, the "100% Not" range which, as the name suggests, can be easily confused with the real thing! This new plant-based protein has the texture and taste of chicken but is completely vegan / vegetarian / gluten-free friendly.
"Our Manifesto and Meatfree Mondays offer is the latest part of our long-term commitment to helping our amigos make a difference to the environment and to living their best life," said Clovis Young, Mad Mex Founder and CEO.
"It's often overwhelming to know where or how to start, so we wanted to make it as easy as possible to switch up at least meal a week, because collectively, this simple act can make a real and lasting change to our planet. We don't believe you should have to sacrifice taste and flavour either, that's why at Mad Mex we remain totally committed to sourcing the best plant-based ingredients to create really delicious meals that can satisfy everyone – meat eaters, flexitarians, vegetarians and vegans alike."