Last year was the year of true crime documentaries. One of the biggest was Amanda Knox on Netflix. It followed the story of the Italian investigation into Amanda Knox and her boyfriend, who were accused of having a hand in killing Knox's room mate, Meredith Kercher.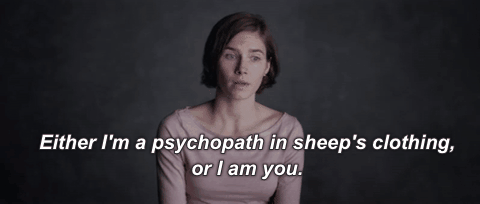 The streaming service's documentary on the woman pardoned by the highest court in Italy was so popular, they've decided to do it all again.
This time they've acquire the rights to stream this true crime documentary worldwide. Meaning it won't be a Netflix Original like Amanda Knox. The documentary's subject, however, is creating quite a buzz.
Who is it?
None other than JonBenét Ramsey.
Last year was the 20-year anniversary of the six-year-old beauty queen's death; subsequently the media was flooded with documentaries on the  unsolved murder. Dr. Phil even did a sit down with JonBenét's brother, Burke.
Casting JonBenét will instead look at the girl's community of Boulder around the time the murder occurred. This is unlike so many other documentaries about the murder, where they go after responses from the remaining Ramsey family members. The documentary will premiere at the Sundance Film Festival later this month.
Documentaries about the JonBenét murder have previously resulted in lawsuits.
Casting JonBenét was shot over 15 months, and can be expected on Netflix later this year.