Pumpkin Spice season is in fact my favourite time of year. Call me a basic b if you will, Fall and pumpkins scream joy and happiness to me. Grab a hot steaming cup of Pumpkin Spice and kick back and flick on Gilmore Girls and you have the perfect weekend at home.
Even though the weather doesn't scream Fall in the springtime down under, you can still pretend you're a sip away from frolicking in an idyllic orange autumnal forest with leaves fluttering down from the trees thanks to Nespresso.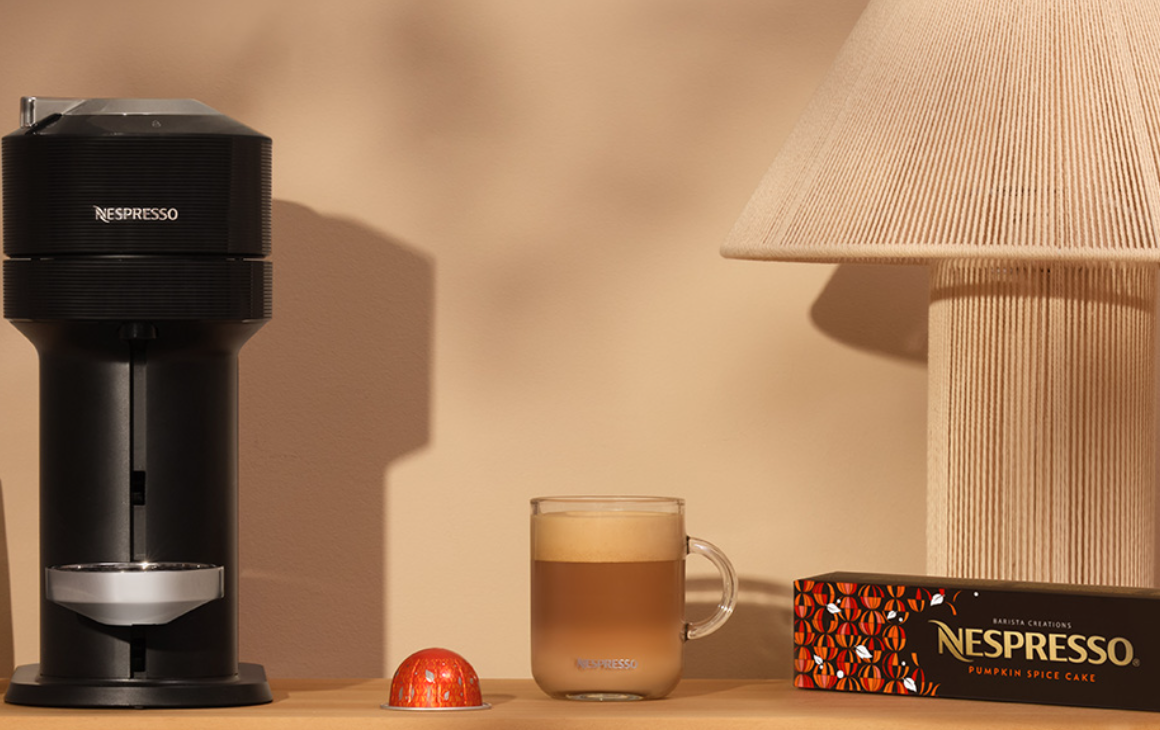 Available for a limited time only, you can drink a mug of Gilmore Girls' sized coffee in Pumpkin Spice Cake form with Nespresso's Pumpkin Spice Cake capsules. Pumpkin Spice lovers like myself will know that Nespresso's Pumpkin Spice Cake was released last year here in Aus for the Vertuo line. However, for the first time this year, it is available across both the Original and Vertuo lines for coffee lovers who have an array of Nespresso machines in their kitchens! These delicious capsules have notes of cinnamon and cardamom combined with sweet pumpkin flavour for a truly indulgent treat.
Inspired by a delicious slice of Pumpkin Spice Cake, this smooth blend is 100% Arabica from Ethiopia, Central and South America. With a mild roast, malted notes are accentuated to create a delicate and caramelised bouquet with a velvety texture. With milk, the spice notes are softened for a sweeter smoother coffee.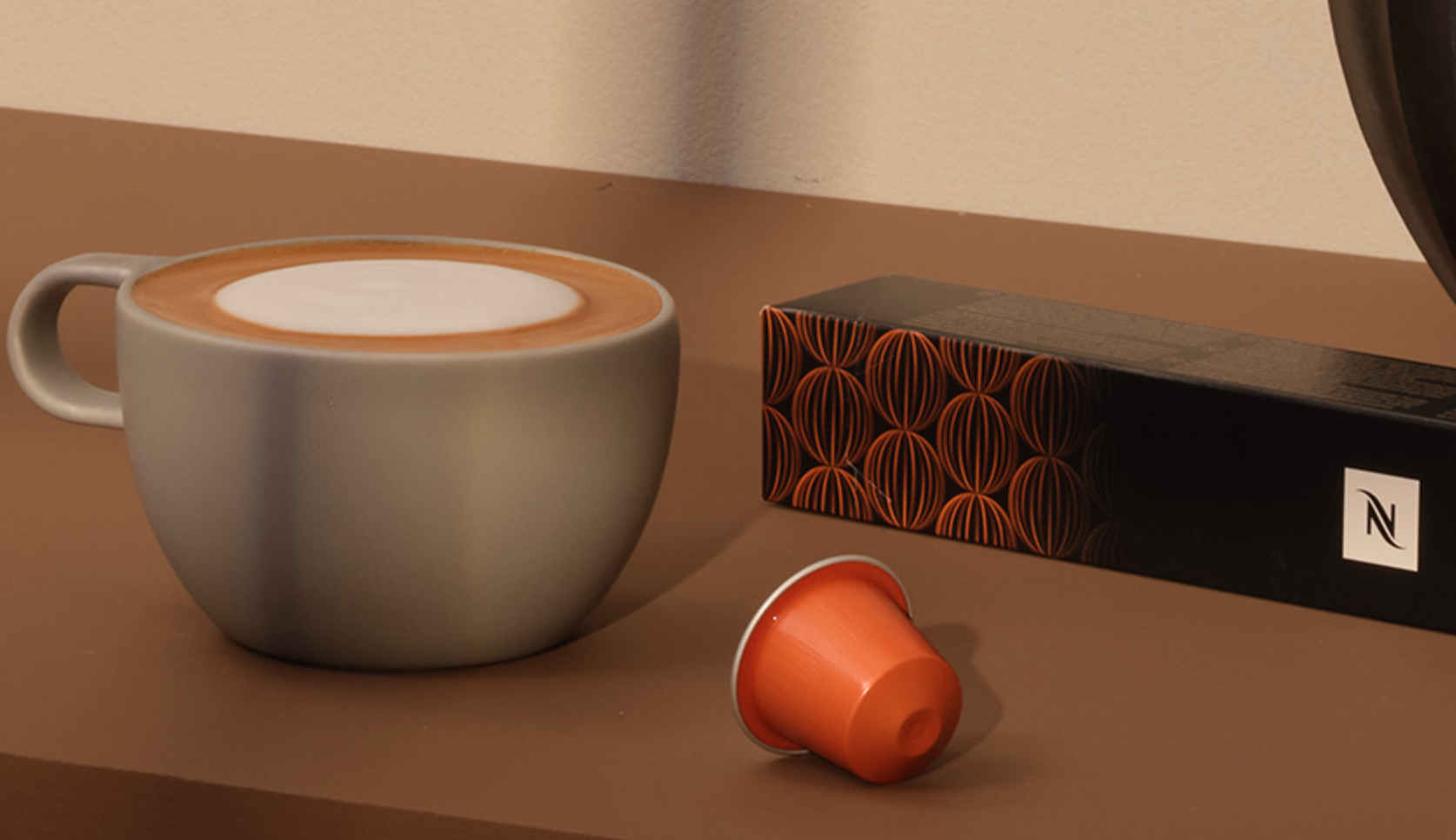 All I can say is thank you Nespresso, for bringing my Pumpkin Spice obsession into my home without having to jump on a plane and travel stateside to experience all the fall feels. I get to experience the taste of Fall and everything sugar and spice right in my very own Nespresso cup!
Make sure you get your hands on the Nespresso Pumpkin Spice Cake capsules before they're gone for the season! There is no telling if they will return, but don't worry, I will riot along side all Pumpkin Spice lovers if they don't return (looking at you Nespresso)!
Give this indulgent recipe below a try, trust me, your tastebuds will thank you.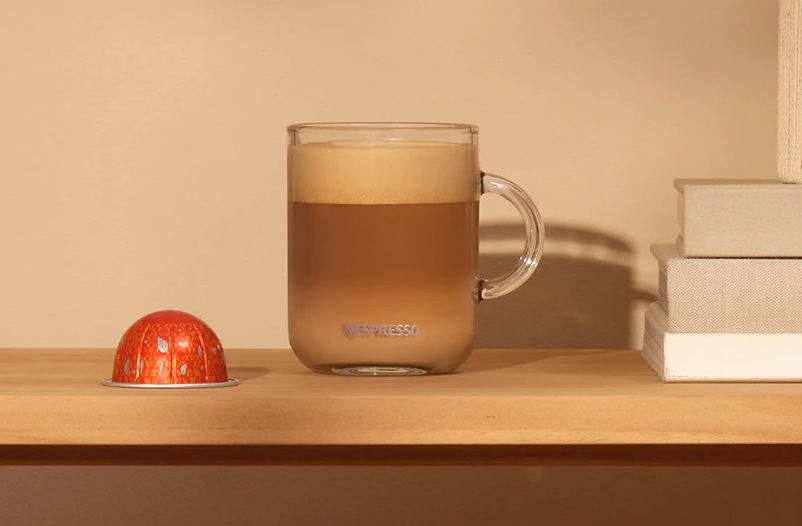 Nespresso Pumpkin Spice Latte with Vertuo Pumpkin Spice
Ingredients: ​
1 x Vertuo Pumpkin Spice Cake capsule​
35g White Chocolate ​
125ml Oat Milk ​
Pinch of Ground Allspice​
Materials: ​
Barista Milk Device ​
Nespresso Vertuo Next ​
Vertuo Mug​
Method: ​
Place 35g White Chocolate into your Barista milk device (or alternative milk device)​
Add 125ml oat milk and froth on 'Mocha Viennois' setting until complete. ​
Extract 1 x Pumpkin Spice Cake capsule into a Vertuo Mug. ​
Add the white chocolate and milk mixture. ​
Top with Ground Allspice.​
Shop the Pumpkin Spice Cake capsules via Nespresso boutiques or nespresso.com/au available in both original ($10 for a sleeve of 10 capsules) or Vertuo ($12 for a sleeve of 10 capsules).