I waved my arms frantically trying to get my teammate's attention. "Pass the ball!" I tried shouting over the cries and cheers of the crowd. He threw it up court to me where I found myself unmarked with a clear lane to drive into the paint. I dribbled, took my two steps and leapt into the air. In that moment, everything slowed down – it was all in slow-motion. I looked at the shot clock. Two seconds left in the 4th quarter, one point down; this would win the game. I was nearly at the rim, ready to slam dunk it down like Shaquil O'Neal in his prime, when all of a sudden everything froze. There was no more cheering or shouting, just silence. I realised: Wait a second…I can't dunk…I'm 5"7'. 
Visibly confused as to how I had leapt up 10 inches off the ground, I looked around and saw that Metta World Peace had been holding me up to the rim. Then I woke up. What a crazy dream! There's no way that I could ever meet Metta World Peace, and there's definitely no way he'd hold me up to dunk, right? Wrong. Well, he probably wouldn't hold you up to the rim, granted, but you can definitely meet him, and not only him, but other athletes in plenty of other sports, across a plethora of events. 
With FAN+, your dreams of meeting your favourite athlete, sitting courtside at an NBA game, having a one-on-one sparring session with your favourite boxer, and plenty of others, can all become a reality. And although I'm strongly believe that the best things in life are free, FAN+ really does provide fans from across the world with dreams that money can buy.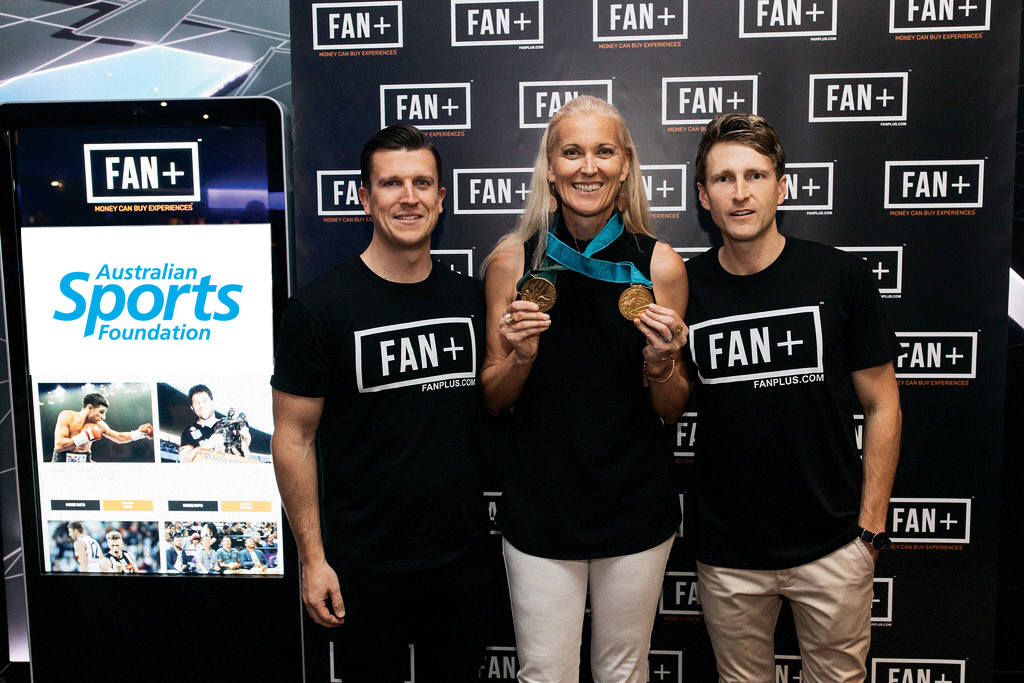 To get a bit more information on what FAN+ entails, I interviewed CEO and Founder, Rod Harys. 
How did FAN+ come to be? What encouraged you as CEO/Founder of FAN+ to start it up? 
Having worked in advertising and marketing, then moving in sporting administration, the idea came from my background in these areas and seeing a gap in the market that there was no marketplace for lovers of sports and entertainment to purchase an experience with an athlete or personality. So I started thinking of ways to create a platform that could offer this in a fun, and unique way.
I was also motivated and encouraged by a charity element and focus as part of the platform. All FAN+ experiences support a charity, with a % of each sale going to a nominated charity. When I saw that Qantas had a start-up accelerator program and calling for applicants, I immediately applied and we were very lucky to be selected as 1 of 3 start ups out of 500 global applicants and get some start-up funding and go through the 12 week program, which was a fantastic experience and gave us the platform to raise capital and kick off FAN+.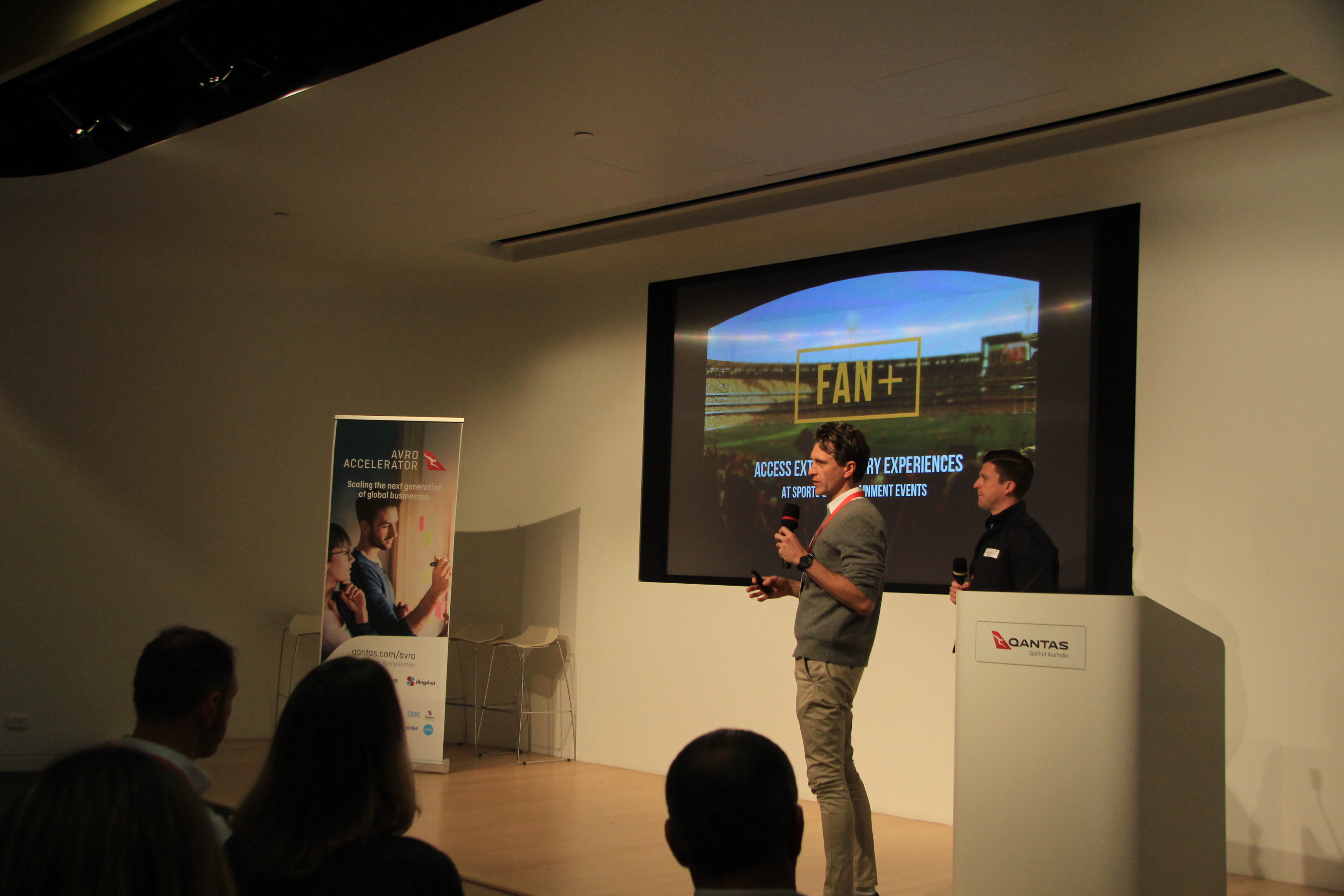 What kind of events can people expect to attend or participate in? 
FAN+ is all about variety and choices. We have over 300 experiences on the platform and growing weekly. We are constantly adding new experiences and categories to the platform to try to appeal to all fans out there that love sports and entertainment. 
How do you think FAN+ affects the athlete-fan relationship? 
I feel it's a fantastic way for both fans and athletes to connect and get to meet your hero in real life, not just see them on TV or in the media. The fans get to really know their heroes and hear from them 1st hand in a fun and exciting way via an experience, and it's always a way for the athletes or personalities to really connect with their fans in a personal, fun, engaging way. 
On your website, you have a competition section. How can fans enter and win? 
All fans need to do is sign up and enter their details on the completion page. We will have regular competitions and exciting prizes to give away to engage with our fans and audiences.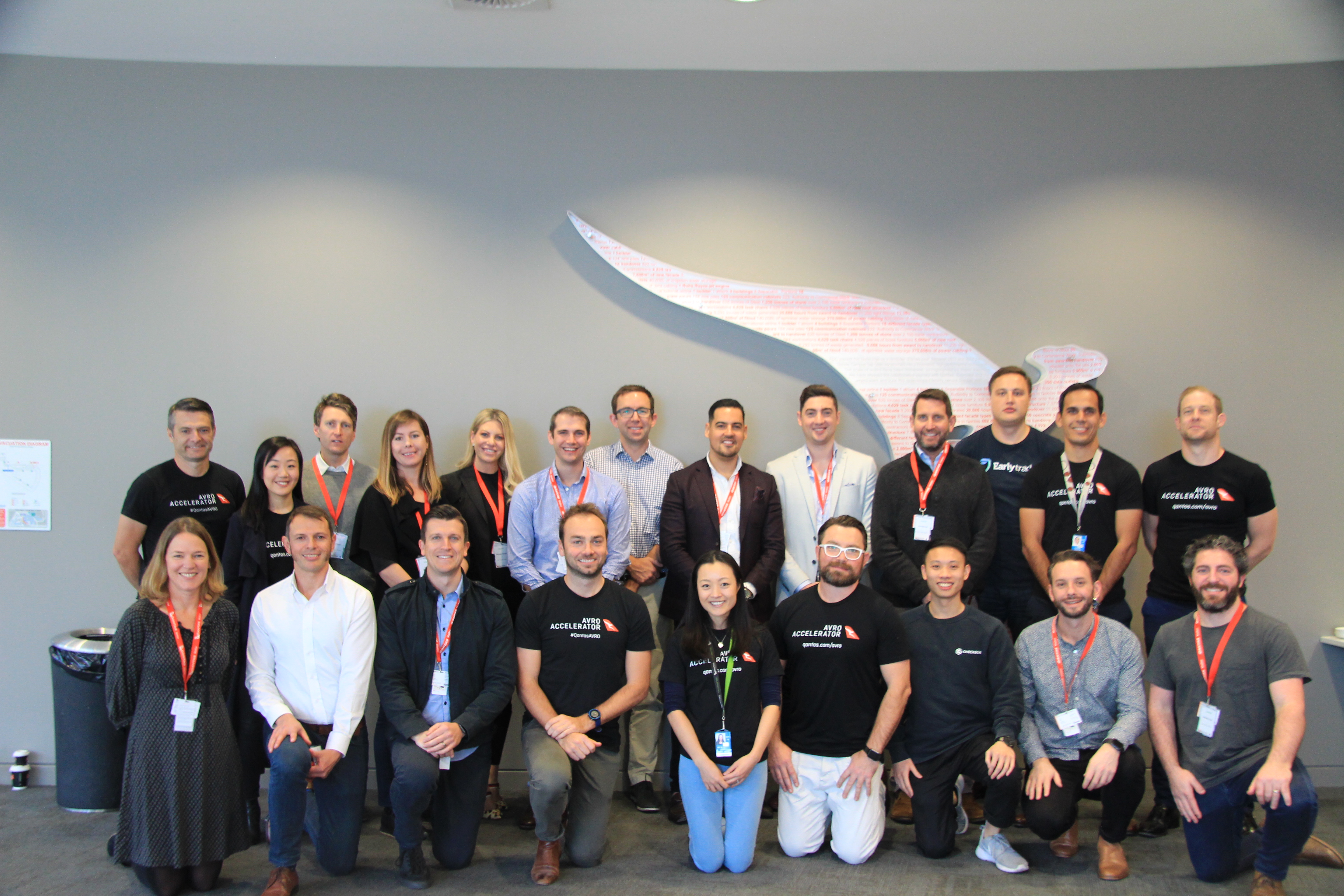 Personally, what's your favourite type of event? And what's been your favourite event? 
I actually like all sports and enjoy going to a variety of events, so it's very hard to pick a favourite, but I do love the excitement of sitting courtside watching the Basketball; no sport offers such a close experience being on the court and so close to the action. 
So, whatever sport you like, or whichever experience you fancy, FAN+ likely have something for it, and if they don't, not to worry, they continue to add experiences by the week. Some of the trending experiences at the moment include a signed Lionel Messi Barcelona shirt for the football fanatics, a Brooklyn Nets National Anthem experience for the basketball bigots, and more for you to discover and enjoy. 
Check out this short clip to see the ins and outs of how a FAN+ experience plays out: 
Finding an experience suitable for you couldn't be easier. All you have to do is visit the website, go to the Experiences tab, and from there choose your preferred sport, price range, location, and team if you want, to tailor it to your likings.
Feature Image: FAN+ website