The latest from Zack Snyder is not good. In fact, the scariest thing about this zombie-heist hybrid is how mediocre it is. Appropriately mindless, Army of the Dead might be one to watch if you're hungover or want to chuck something on simply because it's "there".
The film opens with a military convoy trucking through the Nevada desert, Area 51 cargo in tow. Things go awry and a credit sequence depicts what happens next: zombies take over Las Vegas, survivors struggle to escape and the infamous city is turned into a fortified quarantine zone. This five-minute title sequence feels like a completely different, and better, film.
What we are given instead is Scott Ward (Dave Bautista), a retired mercenary now working in a diner. He's pitched the heist of a lifetime —recover $200 million from a casino vault before a nuclear strike levels the city completely.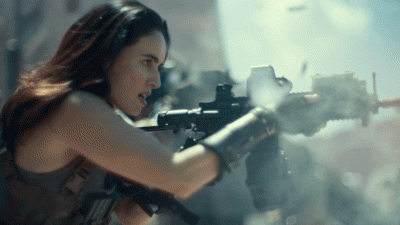 Ocean's 11 meets Dawn of the Dead is a nice idea, but Snyder mangles both genres in the process. All of the moral complexity you might expect from a heist movie — good people doing bad things, or vice versa — is missing here. The zombies feel under-utilised, too. There's no tension or suspense. It's an action flick that happens to have zombies in it.
It's a shame because zombie films are historically vehicles for social commentary. Night of the Living Dead is about the Vietnam war. Day of the Dead (which Snyder remade in 2004, launching his career) is about consumerism. What's worse is it appears Snyder couldn't commit to a big, dumb action flick — there are glimpses of what might be interesting commentary on refugees or even the military industrial complex, but they're dropped as fast as they're set up. More evidence that Snyder is aiming higher is in the set-up itself. It's typical for a heist film to assemble the "A-team", but this takes a whole hour — too long for characters so unmemorable.
It's worth mentioning that Dave Bautista's performance carries this film. There's something inherently interesting — nuanced, even — about Bautista's screen presence. It might be worth watching for that alone, if not in anticipation of his roles to come.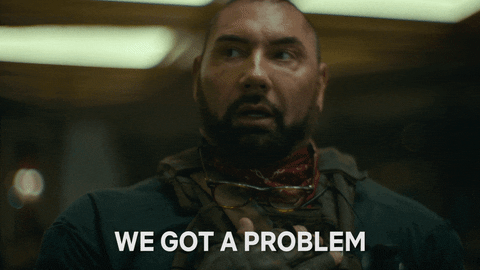 It's also worth noting the politics of the press surrounding this film. Snyder has had a good run of PR since releasing his own edit of Justice League, turning a long and terrible movie into an even longer but not quite as terrible movie. Another sad reality is that Netflix already announced two spinoff titles for Army of the Dead before it was even released — it doesn't seem to matter if a film is good or not if it's simply the beginning of a new franchise.
Army of the Dead is unfortunately as braindead as its zombies. Maybe you're into that kind of thing. Either way, it should at least serve as inspiration for rising filmmakers — if Snyder can get away with it surely you can, too.
Army of the Dead: 1.5/5 Stars