Wild weather continued to intensify over the weekend as heavy rainfall and winds lashed the East Coast. The weather swept its way across New South Wales, after drenching Queensland earlier in the week.
The Northern Rivers, Mid North Coast, Hunter, Metropolitan, Illawarra, South Coast, Central Tablelands, Northern Tablelands and areas of the Southern Tablelands and North West Slopes and Plains districts have been the most seriously affected.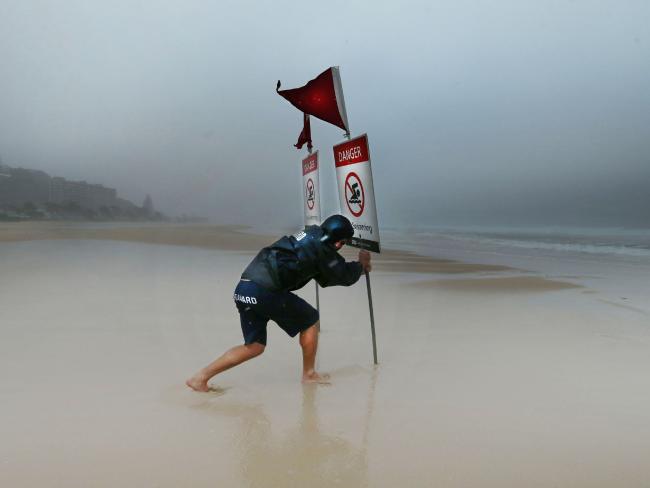 King tides saw flood warnings being issued for 23 NSW rivers, with residents in Billinudgel, Ocean Shores, Golden Beach, New Brighton and in low-lying areas near Coffs Creek, evacuated due to flooding.
Organisers of Sydney's Vivid urged festival goers to postpone their plans, with weather conditions expected to worsen into Sunday afternoon. A number of Vivid's installations were damaged in the wind and several others were cancelled.
Visitors urged to delay their trip to #VividSydney. For updates check @VividSydney & https://t.co/gWrW5HY8rB pic.twitter.com/dGBYWp9F17

— Vivid Sydney (@VividSydney) June 5, 2016
Further south, the Illawarra and South Coast region was hit even harder. Some of the highest rainfalls fell across the region with Figtree (Wollongong) receiving 320mm, Jervis Bay recording 400mm and Robertson hitting 618mm over the weekend. Port Kembla reported swells of over 11 metres and winds of up 100km per hour.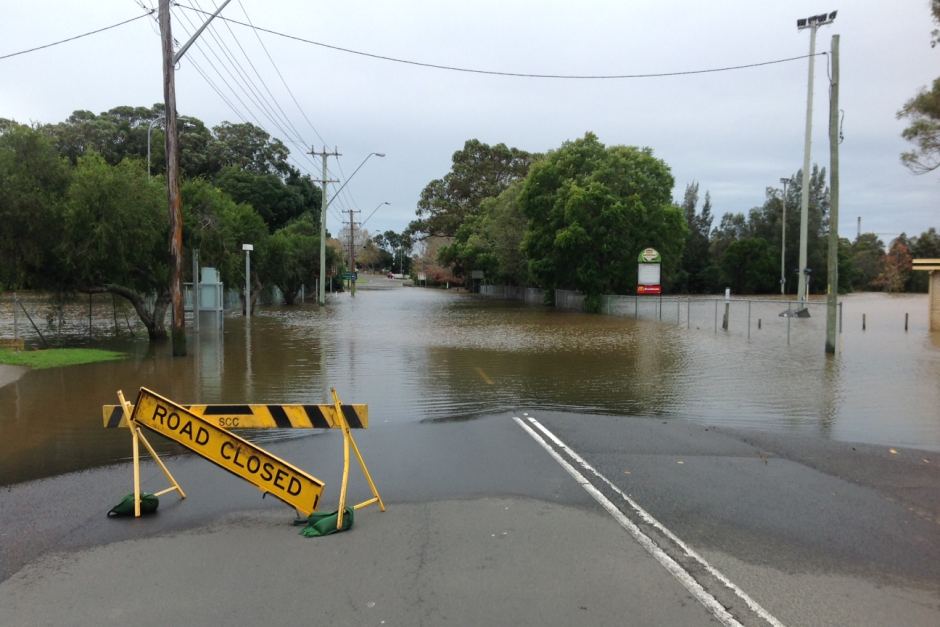 Widespread power outages swept across the area and in the Shoalhaven more than 6,000 were left without power. The Shoalhaven also received multiple flood warnings with waters expected to rise further following king tides throughout Sunday and Monday.
Flood Warning update:#Shoalhaven River now peaking at Nowra at 3.3m, that's at the moderate flood level.

— 97.3 ABC Illawarra (@973ABCIllawarra) June 5, 2016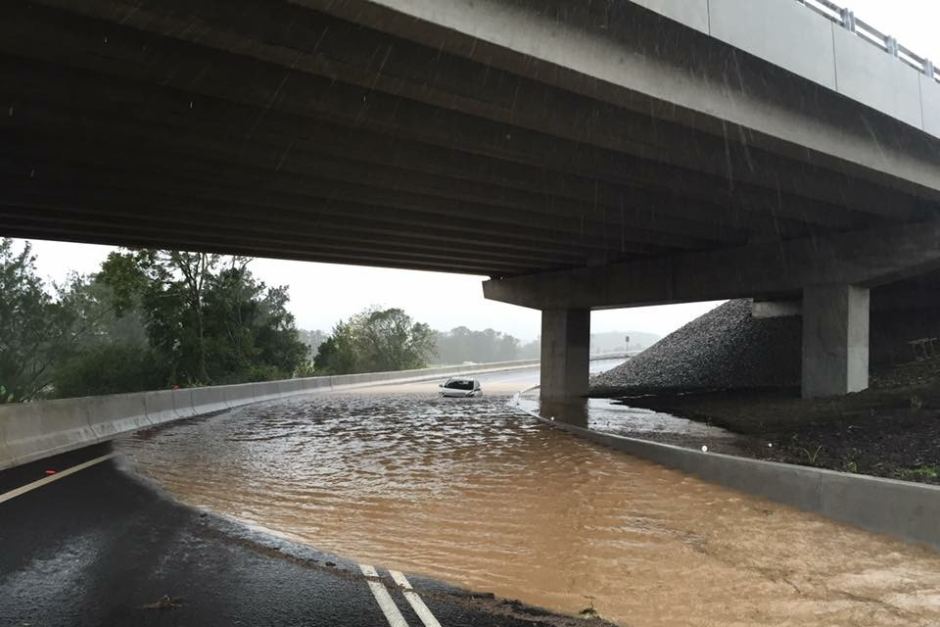 The South Coast train line has been closed between Bomaderry (Nowra) and Wollongong, and Wollongong and Port Kembla, with replacement bus services in operation.
Three people have now been confirmed dead across New South Wales. A man in Canberra was swept away in his four-wheel drive, another man's body was found in Bowral and a third man's body was recovered in Leppington. Concerns remain for two others who have been reported missing and for a swimmer who disappeared off Bondi Beach.
.@nswpolice & @NSWSES frustrated as people still entering flood waters – 2 bodies recovered. https://t.co/uex4dbq90U pic.twitter.com/2L1PwGziPs

— NSW Police (@nswpolice) June 6, 2016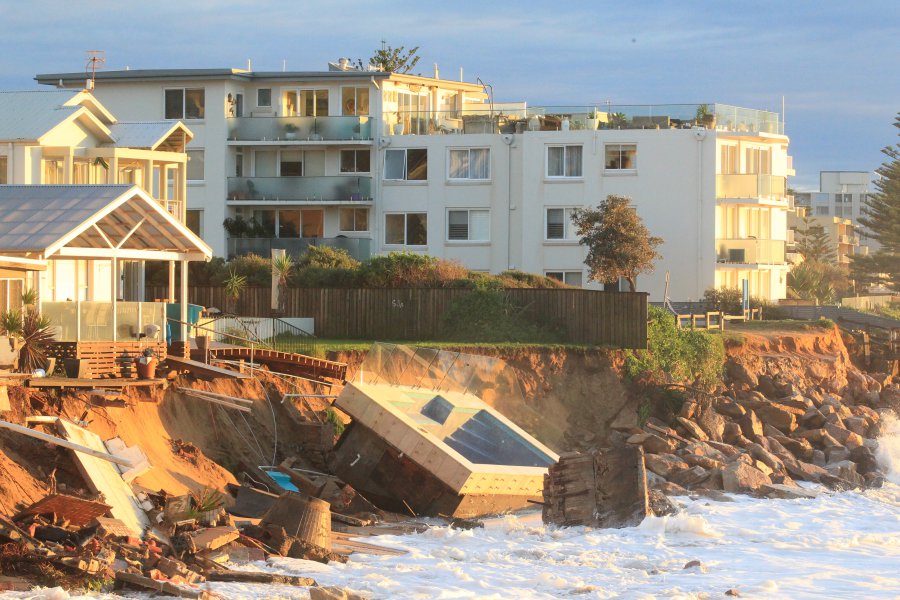 While the weather conditions have eased, the SES has reminded people to only travel when necessary, avoid flood waters and drive safely.
Please don't drive through flood waters. What appears to be shallow, may be deep and fast moving. pic.twitter.com/fUSGgY6AGa

— NSW Police (@nswpolice) June 6, 2016