Elatsoe by Darcie Little Badger is the best book I have read in years. Featuring an asexual, Lipan Apache teenager who seeks to bring her cousin's murderer to justice, this book was beautifully written, imaginative and fresh. Darcie Little Badger is a finalist for 56th Annual Andre Norton Nebula Award by the Science Fiction & Fantasy Writers of America (SFWA). And let me tell you, the nomination is more than deserved.
I haven't found myself in awe of a book since my teens. An avid reader of fantasy and science fiction, I have been mostly desensitised to the kinds of magic that occurs. Elatsoe struck me with pure wonder. The kind you only get as a child, eyes wide on a screen. The whisper under your breath, "oh, cool" kind.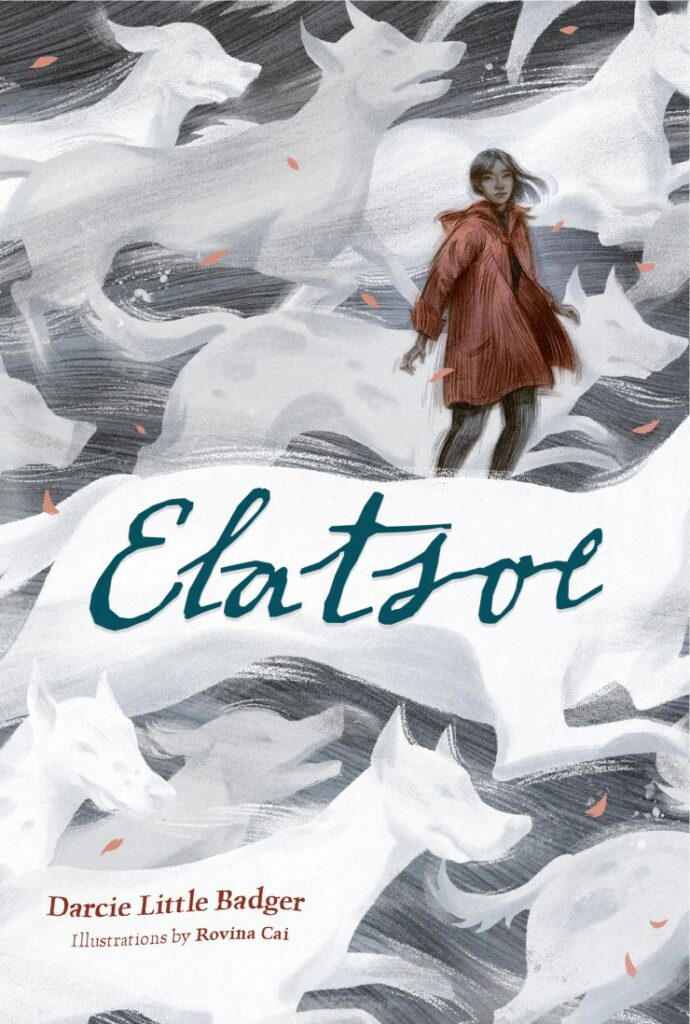 Elatsoe As A Character
Ellie is an important character for teenage girls. Not only is she fiercely intelligent, but had an emotional wisdom about her that you don't often see. She is brimming with initiative, daring and humour. In her mission to right the wrong that had been committed, Ellie was conscientious, determined and cool under fire. I could babble all day about how much I loved her.
Never once did I find her frustrating as a sleuth, which can often be the case in teen-focused murder-mysteries. Or mysteries in general. Elatsoe thought things through, was aware of the risks and communicative with people in her life. One of the most important things about her was the fact that she had a support network in her life, and she used it. She relied upon not only her friends, but her family and the wisdom of her ancestors as well. Elatsoe is, without a doubt, my favourite sleuth I have read yet. Sherlock who?
In a story that explores grief, loss of a loved one, and seeking justice, Ellie was a powerful protagonist and a fantastic role model. It was a privilege to read through her perspective, and I hope for more characters like this in the future.
"How could anybody expect Ellie to sleep while the bereaved mother and child wept outside her door? Their voices seeped through the walls. The house vibrated with grief." – pg. 93
The World And Story
The plot and story of this book was perfectly paced. Fast moving with nice, short chapters, it made for a clean, evocative read. It was snappy, poignant and vivid. I die for circular narratives, and this book hit that structure just right.
It was fresh in so many different ways. The main characters were not useless. In fact, all of Elatsoe's family were extraordinarily paranoid. This meant we didn't have bumbling characters running off without a phone or fuel. They were cautious and prepared, and this made for such an interesting commentary on the genre as a whole. If there was the potential for a worst case scenario, they made sure to set boundaries in what they would and wouldn't do. Her parents not only believed her, but supported her in her goal. They worried for her safety, but in such a manner that was believable.
It was a female driven story — hell yeah! Jay, Ellie's best friend and the most prominent male character in the novel was a well-read, blonde-haired cheerleader. It was a lovely departure from the archetypes rife in young-adult literature. Their relationship, thank goodness, did not develop into romance. It was perfect as it was; full of mutual respect and support.
Elatsoe's power to raise ghosts was not only integral to the story line, but new and exciting. The magic system itself was fascinating. In this novel, magic was a power that was slipping through realities, which actually had negative environmental effects on the Earth. It was also nicely woven into the world building — it affected legal procedures, for instance.
The Book
The book itself was a lovely sight. The artwork by Rovina Cai at the beginning of each chapter was really amazing. They had such motion and story to them. The images alone were heartbreaking, and really set the tone for the chapter that followed. The cover of the book itself, and the almost pencil drawing illustrations within it, seems to reflect the Lipan Apache tribe. I discovered that Lipan Apache means The Light Grey People. It was a lovely, cohesive element to it that makes it a great addition to your bookshelf, even if for aesthetics alone.
The entire vibe and make-up of the book was raw. The rough cut, thick pages, the hardcover and string binding; it felt amazing in your hands.
I could talk about this book for days. Not only would I re-read this, but I look forward to gifting the book to any teens/young adult readers in my life. It was an important, imaginative novel that I highly recommend to any lovers of fantasy/science fiction or murder mystery. Check it out, folks!