Dave Chappelle has been on top of his game and considered by many the GOAT of his craft – that is of course, stand-up comedy. October 5, 2021 saw the release of his latest comedy special for Netflix, The Closer, the one-hour special sees Chappelle reflect on some of his controversial jokes that he has told across his five critically acclaimed Netflix specials.
According to Chappelle himself The Closer is, for now, his final special and as a fan I must say, Dave Chappelle did not disappoint in the slightest and he well and truly went out with a bang. As he quite literally dropped the mic and the credits rolled and the iconic song, I Will Survive by Gloria Gaynor, ended his final special, it was undoubtedly the perfect goodbye.
Here at Chattr we have listed what we believe is the top 10 jokes from Dave Chappelle's Netflix comedy special, The Closer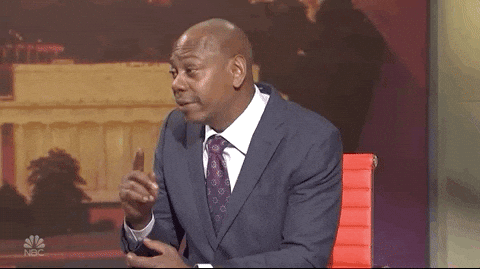 Getting the Johnson & Johnson vaccine instead of Pfizer or AstraZeneca
Chappelle opened with a culturally relevant piece about how he purposefully went to his doctor and sabotaged his health by intentionally asking for the third best vaccine. Simply stating that it was the most black thing he's ever done, implying that because Johnson & Johnson was created by an African American, he opted for their vaccine.
Getting coronavirus and not getting sick, comparing his situation to Magic Johnson
The joke requires some prior knowledge, NBA player, Magic Johnson, was diagnosed with AIDS and against all odds still became one of the best players in the NBA and has not shown any signs of AIDS impacting his life. Chappelle likened this to his experience with coronavirus, joking that he got stronger every day and is therefore the Magic Johnson of coronavirus.
DaBaby crossing the line with his insensitive comments towards the gay community
Chappelle joked that even he has made some controversial jokes in his career, but DaBaby went further than he ever would, he even added that DaBaby went from number one on the charts to being cancelled overnight.
DaBaby shooting and killing a man in Walmart not ruining his career, but his comments on the gay community resulting in him being cancelled
The comedic commentary highlighted that cancel culture does not care if you murder someone, but comments you make will get you cancelled.
Asking the audience if gay people can be racist, then stating that former Vice President, Mike Pence, is a prime example
Chappelle jokingly pleaded with the crowd to let him explain, stating that Mike Pence seems like the type of gay man who would try and pray away his natural urges and ask God to stop temping him.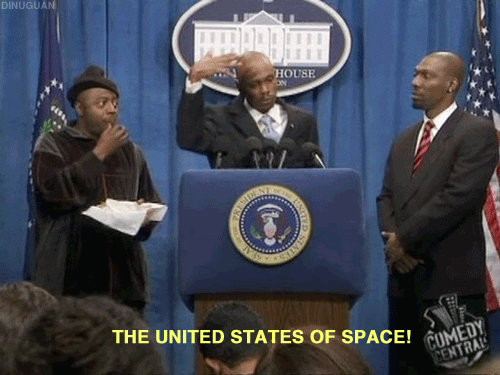 Labelling Hollywood social movements as disingenuous  because celebrities continue to be celebrities during times of injustice
Chappelle in the early 2000's walked away from a 50 million dollar deal to continue, The Chappelle Show, because he felt like the network were trying to buy him and use him, he joked that he felt injustice and left, and that other celebrities should do the same or be quiet.
The feminist movement needs a male leader to be successful and that he volunteers
The joke like most Chappelle jokes started off controversial but as it continued, he began to list off every injustice that women face and ended that he would fight to give woman all the equality they desire, only if they returned the favour by pleasing him sexually, which was a comment on the Harvey Weinstein scandal.
His trans friend, Daphne, opening for him at a show and having an absolutely horrible set, but the crowd loved her
Dave went on to discuss his trans friend, Daphne, who he asked to open for him whenever he was in San Francisco, he went on to explain that her set was a complete failure, but the crowd loved her, much to the comedic dismay of Chappelle who has never once had a bad set that resulted in him being cheered by the crowd.
Having his name dragged on Twitter but not caring because Twitter is not a real place
Receiving a loud ovation when he made the comment, Dave went on to explain that he does not care what Twitter is saying and believes that what is said on Twitter does not reflect him as a person.
Starting a trust fund for Daphne's daughter and being excited for her to turn 21 so he can give her the money
The show ended on a sombre note, Daphne has committed suicide in 2019 and Chappelle was not certain as to why, but knew that she was always his biggest advocate within the trans community. Following her suicide, Dave told the audience that he made sure to open a trust fund that would secure Daphne's daughters future and that he wanted to tell the daughter, "I knew your father and she was a wonderful woman," quipping that Daphne would have loved that joke.
As much as you may view these jokes as spoilers, I can honestly say that my explanation and articulation does no justice to the true genius that is, Dave Chappelle. Head on over to Netflix now and catch his supposed goodbye, The Closer.