Warning: spoilers and a brutally honest opinion
I'm a massive Harry Potter fan. The kind who wrote her own Hogwarts letter painstakingly with a quill and ink way after age eleven; the kind who listened to a podcast breaking down the books chapter by chapter for the last four years. You'd think I'd be ecstatic by the release of yet another addition to the Potter universe with Harry Potter and the Cursed Child but I couldn't be less excited by it.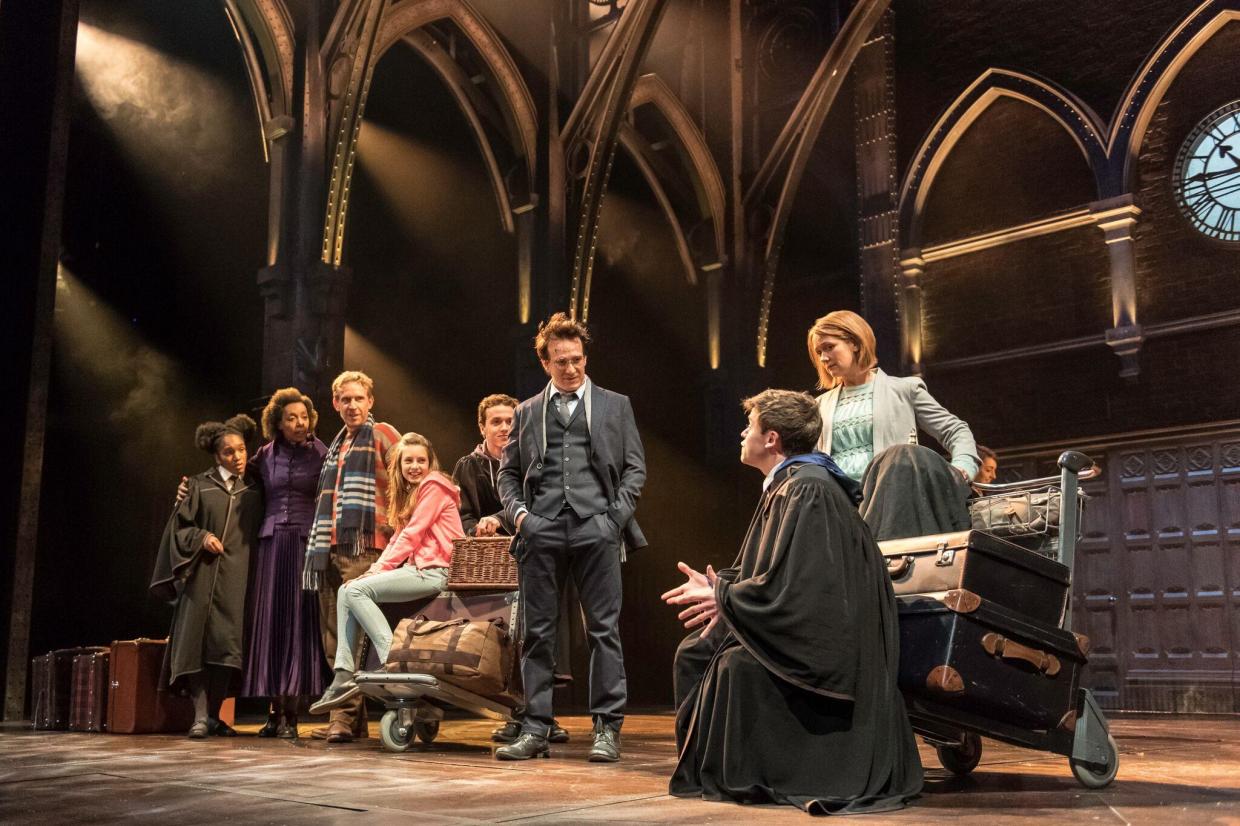 I farewelled Harry and his friends on the page back in 2007 with Deathly Hallows. I lined up for the book, raced to finish it before my sister, cried over the deaths and was content with the final words. After that, I got my kicks from the occasional info-drop from JK's twitter and slightly longer expositions on Pottermore. And that's the way I liked it.
Did we really need Cursed Child?
There's one important thing to keep in mind before you pick up your copy of the script (not novel) though: it was not written by J.K Rowling herself. And it's blatantly obvious. Instead the script was written by Jack Thorne, and the play directed by John Tiffany.
For those expecting the advertised 'eighth story' in the Potter saga, prepared to be disappointed with a poor-man's addition that feels less like Harry Potter canon and more like a crack-pot fan fiction scooped out from the depths of Fanfiction.net. It truly pains me to write this but if it were just that, a story on the internet, I would have stopped reading half a dozen pages in.
If I could get a time turner, I would use it to unread #CursedChild

Too bad they were all destroyed. Or maybe they weren't. Who knows

— Brandon (@bp1115) July 31, 2016
Cursed Child weaves its story around Albus Potter who feels burdened by his father's legacy, seeks comfort in a friendship with Scorpius Malfoy and finds himself mixed up in a convoluted time-travel plot to save Cedric Diggory. And that's a very brief recap of the plot.
While I've been reminded countless times Cursed Child is to be enjoyed as a stage play and not simply mean to be read, I can't help but think the absence of a stage and special effects for the mass population only draws attention to the flaws present in the dialogue and plot that are there no matter what.
As I finally read the play one evening, I found myself not quite believing these were some the same characters I'd gotten to know over the past decade. While Rowling influenced the plot, it seems Jack Thorne was left to his own devices when it came to the dialogue. When it comes to the crew of our original seven books, I felt some of the words said and actions taken by the Golden Trio and even Draco Malfoy felt out of character even with a twenty-plus year gap. And while we may be able to excuse some of the newer character as we don't truly know them, there were still a few questionable lines (Scorpius: I'm quivering with geekiness!) that cannot be overlooked.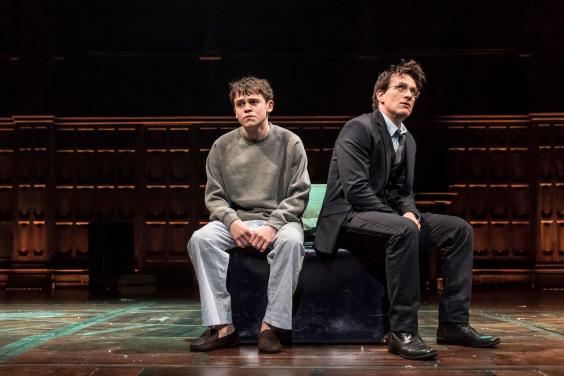 Fan fiction tropes and unbelievable time travel logic aside, Cursed Child does offer a few saving moments. The story leans heavily on the tension between fathers and sons, particularly Harry and Albus. With a name like Albus Severus Potter, it was inevitable the poor kid would feel burdened by the past and his father. But the strained relationship between Harry and his son felt genuine and honest among everything else and was compelling to see unfold.
And the unexpected but welcomed friendship between Albus and Scorpius transcends the leftover hatred and prejudice from a previous generation. The relationship between these two is perhaps the saving grace of Cursed Child as they struggle against the groundwork laid by their families and the opinions of others in the Wizarding world. Cursed Child did however miss out on a pretty significant opportunity for LGBTQ representation it seems with the apparently just 'platonic' relationship despite many a reason to suggest otherwise.
Whether you've decided to read it or not, Harry Potter and the Cursed Child does in fact exist in the world now. If you do choose to give it a go, I suggest you treat it purely as a side-addition to the rest of the universe rather than a straight continuation. It's an amusing read once you stop thinking about it as canon.
Me? I'm staying keen for Fantastic Beasts and Where to Find Them late this year in hopes it delivers an incredible expansion of the magical universe.