Tokyo is massive. It is a bustling metropolis, catering to over 13 million locals with its various sectors of niche interests and curiosities. While in TV and movies it may look like all its districts and wards are merely a walk away from each other, it usually takes a couple of metro stops to reach the better spots.  This can be pretty overwhelming for newcomers, as getting the most out of your short trip can be a curriculum of trying to find where you should be spending the most of your time. To save you the hassle, here are some recommended spots to get you started on your exploration of one of the most interesting cities the world has to offer.
Akihabara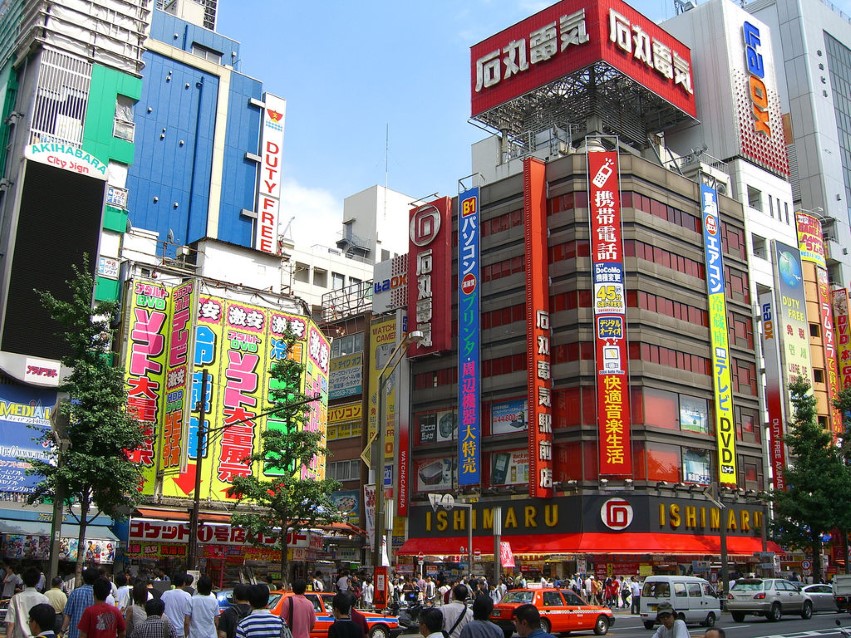 This is the technology epicentre of Tokyo, if not Japan as a whole. In this district you'll find multi-storey electronics stores containing everything from cutting edge phones to toys, instruments and other digital curiosities. Well worth exploring even if the price tags are too much for your budget. Akihabara also contains the highest concentration of Maid Cafes in Tokyo, with one on almost every block. Go in for a coffee, practice your Japanese with one of the hosts, or just bask in the kawaii for a half hour.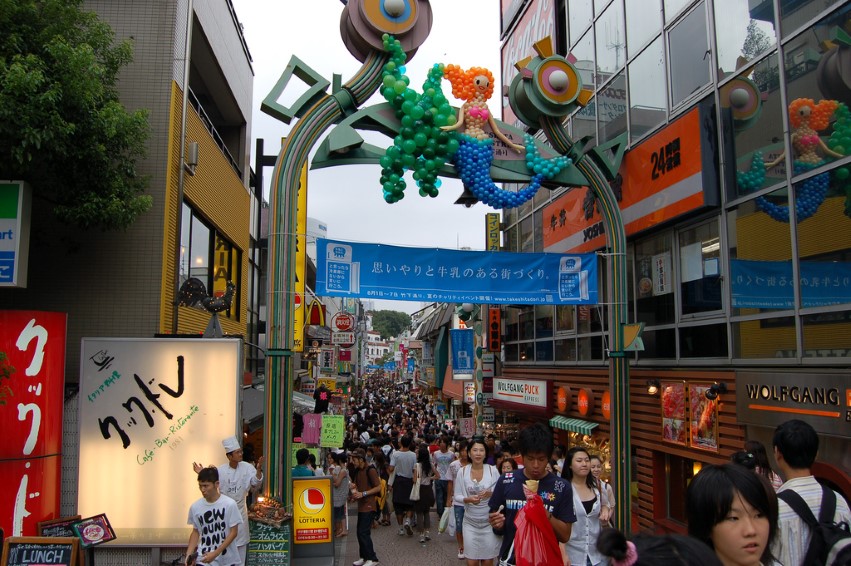 This district has quickly become known for the highly unique and ultra-stylised fashion that's both sold in the districts many vintage stores, but also exhibited by the teenagers that wander between them. While many of the stores on the main roads can be quite pricey, taking a look down side alleys and less inhabited streets can wield great finds from smaller shops.
Shibuya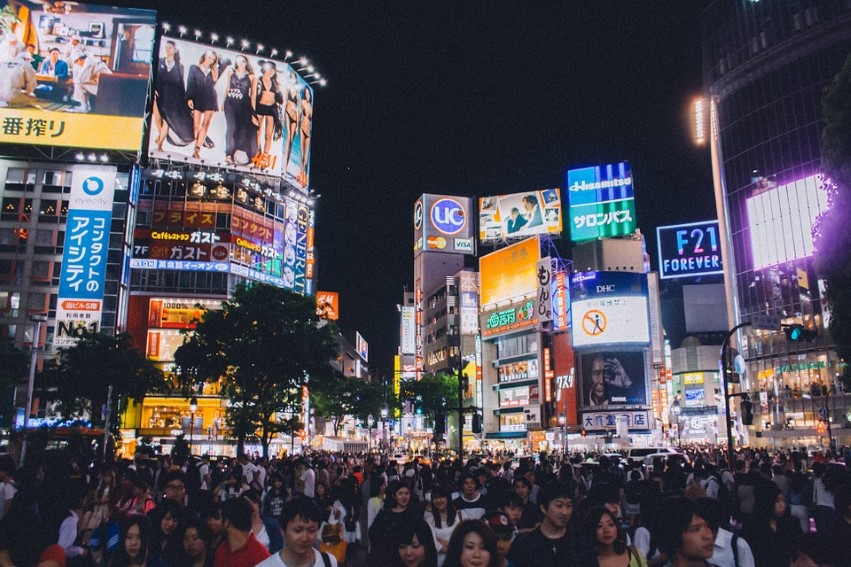 Now infamous for its major crossing, Shibuya has a lot more on offer. Between its high end fashion, multiple nightlife options, and 24 hour access, it's worth spending at least a night roaming around. Notable highlights include the Vibe bar (where you drink from dildos fashioned into cups) and Dog Heart from Aquamarine, one of the better puppy cafes in Tokyo.
Asakusa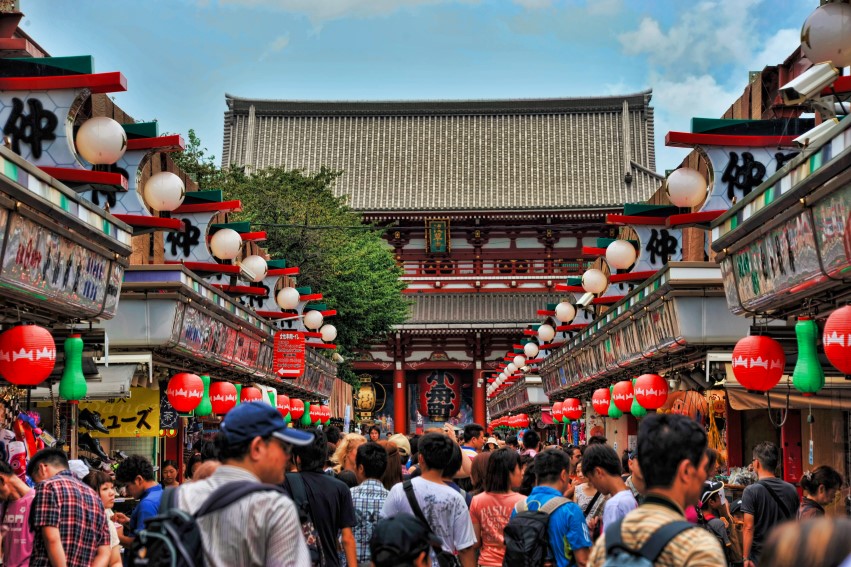 If you're looking for more of a taste of old Japan without straying too far from the centre of Tokyo, then Asakusa is one of your better options. Containing Tokyo's oldest temple, Senso-Ji, the district also contains a sprawling marketplace that spans outwards from the temple. It's a great spot for finding gifts, street food (Takoyaki anyone?), and all kinds of other interesting nic-nacs.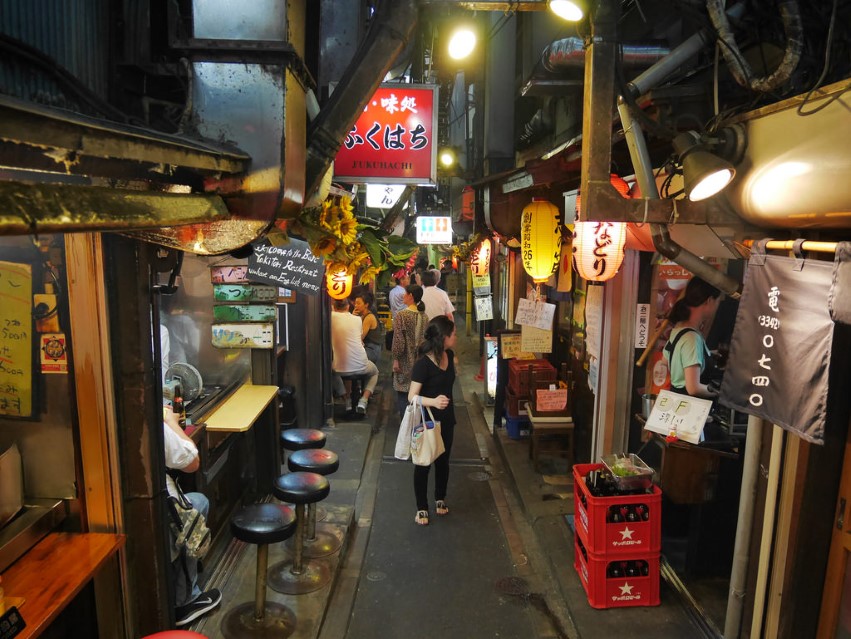 A great spot for nightlife that caters to various styles. If you're more into nightclubs there is the main neon emboldened area with multiple all-you-can eat/drink bars (Plus the must see Robot Restaurant), whereas if you prefer something a little more reserved, the colloquially known "piss alley" (don't let the name turn you off) contains a plethora of tiny five seater bars which all have different themes depending on your taste.