Global tech accessory brand CASETiFY has launched two brand new collections we can't wait to get our hands-on. With one of the most enchanted and magical collabs to date and another with an artistic flare created by a world-renowned graffiti artist. 
Disney Collection 
Recently launched in June, the Disney collection debuts a modern spin on some of Walt Disney's classic designs, created especially for CASETiFY's premium range of tech accessories. 
Inspired by the whimsical world of Mickey Mouse, Disney fans will instantly spot the eye-catching graphics and wavy Mickey Mouse motifs that showcase the loveable characters happy personalities, filled with nostalgia and childhood wonder.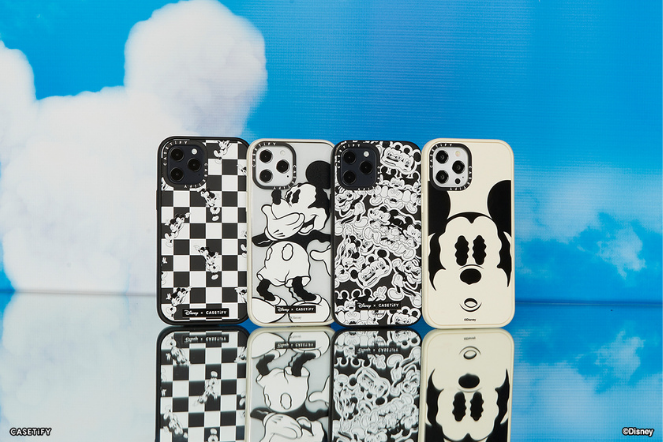 "The inspiration behind this collection is a nod to Disney over the years, which is a fun concept to explore while CASETiFY celebrates its own milestone this year, reminiscing on a decade since our founding," said CASETiFY CEO and Co-founder, Wes Ng. Plus, who's day isn't brightened by those lovable mouse ears? 
Retailing from between $62-124 AUD, Disney lovers can choose from reflective checkered patterns on funhouse mirror to mystifying Mickey Mouse cow prints – the limited edition designs offer no shortage of ways to customise, giving customers the ability to choose their desired case type, level of protection, and even add their names or monograms to select styles.
Basquiat Collection
Influential African-American artist, Jean-Michel Basquiat, rose to success during the 1980s and is most known for elevating graffiti artists into the realm of the New York gallery scene. His spray-painted crowns and scribbled words referenced everything from his Haitian and Puerto Rican heritage to political issues and pop-culture icons – and now, CASETiFY has launched a limited edition high tech accessory collection hero-ing some of his most iconic pieces of work.
This stunning collection won't hang around for long. In the Basquiat x CASETiFY collection, shoppers will be able to explore a range of renowned fan-favourite art, including his most recognised works: "Self Portrait," "In Italian," "Untitled (Thor)," "Hollywood Africans," and the album cover for "Beat Bop."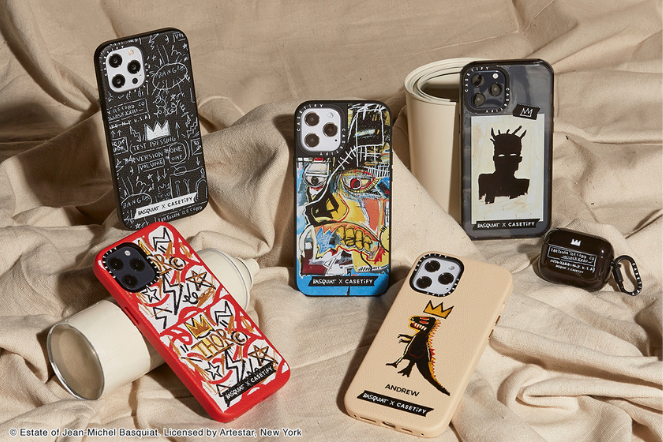 Additionally, the collection introduces two new case types—with Basquiat's iconic "Skull" printed on CASETiFY's first Canvas Material Case, designed to replicate the original texture of his work—and a new metallic gold-coloured case, made to spotlight his famous motif "Dextrose, 1982." Prices range from $78.00 – $101.00 AUD, and we can't wait to deck out our phones with the latest pop culture creations from CASETiFY.