It has been just over a week since Steve Carell and Greg Daniels' long-awaited collaboration project, Space Force, hit our Netflix screens. This should have given everyone the optimal amount of time to watch all 10 of the 30-minute episodes. Let's not act like that is even considered binge-watching. We've all experienced true binge-watching. I myself sat through all eight seasons of That 70's Show in less than a week during my time in lockdown. So Space Force was a piece of cake.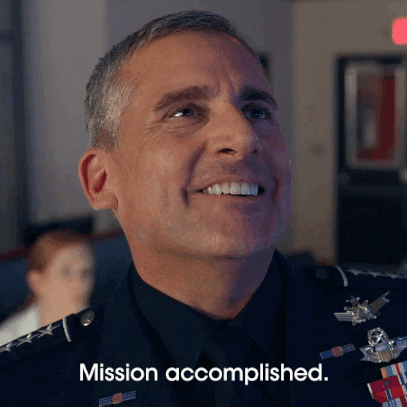 The 2020 series is the first collaboration between Carell and Daniels since The Office which debuted in 2005 and went on for nine seasons. Seven seasons with Carell at the helm of the critically acclaimed sitcom until his untimely departure at the end of season seven. Since the completion of The Office, Daniels has gone on to create Parks and Recreation as well as his other 2020 series Upload. Carell has also enjoyed success following his time on The Office, moving to more dramatic territory in the critically acclaimed 2014 film Foxcatcher, which earned him an Oscar nomination for best actor. Carell is also the main character in the Despicable Me franchise, which has currently grossed over 3.7 billion dollars worldwide.
You would think that with such unprecedented success and talent between the two that industry giants Steve Carell and Greg Daniels could create a timeless comedy for the world to enjoy. Season one of Space Force, unfortunately, proved the exact opposite…
The new series follows Carell as General Mark R. Naird, Space Force's first Chief of Space Operations. The narrative is simple. Naird is in charge of a new branch of the military which must justify their existence almost every day to the media and the government. His main task is to somehow create a liveable ecosystem on the moon for human beings.
Let's break down the cast:
Steve Carell plays General Mark R. Naird, Space Force's first Chief of Space Operations

John Malkovich plays Dr. Adrian Mallory, Space Force chief scientist
Ben Schwartz plays F. Tony "Fuck Tony" Scarapiducci, Space Force social media director
Diana Silvers plays Erin Naird, Mark's teenage daughter
Tawny Newsome plays Captain Angela Ali, a Space Force helicopter pilot, and later, astronaut
Don't get me wrong, the cast is amazing and the characters they portray are obviously going to be worked on to add more depth. All the pieces are there; it might just be a few seasons before we really feel engaged with each individual character though. 
One thing Space Force characters all have in common with every season one character created by Daniels, is that they are not fully formed and for now have no redeeming qualities. To be honest most of them are plain unlikeable. Similar to Carell's character in The Office who was, of course, Michael Scott, who was undoubtedly just an annoying character who made you feel uncomfortable with his brash humour in season one. Season two shifted the focus on the character as just an awkward, dim-witted man who had no idea about social conventions. This was the Michael Scott we all fell in love with. This drastic character change saw season one of The Office go from just another American remake to a critical darling which saw critical acclaim. It saw Golden Globe nominations and one win for Carell for his season two performance. The series was also nominated for 42 Emmys won five. They also won the coveted Peabody Award.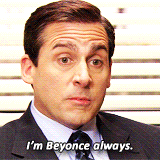 In Parks and Recreation, there was an identical issue with the lead character Leslie Knope, portrayed by Amy Poehler. In season one of the series, Knope, who was a government official, mind you, came off as genuinely unintelligent, as if she could not even walk on her own two feet. You could consider season one Leslie Knope an exaggerated version of the just as unlikable season one Michael Scott. The character was perfected in season two and would go on to become a smart, intelligent, feminist protagonist whose humour didn't stem from physical gags. This drastic change led to critical acclaim from season two onwards. The show earned 16 Emmy nominations and four Golden Globe nods, with one win for Poehler following, once again, the drastic revamp of her character. For the second time, a Greg Daniels series also won the Peabody Award.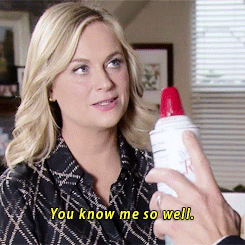 Characters are not the only issue. Space Force is a show about going back to the moon. This task was completed by the end of the first season. There was no build-up. There was little to no conflict. Similar to season one of The Office which had zero stakes. Once again in season one of Parks and Recreation, there is no clear narrative direction. Both The Office & Parks and Recreation improved drastically in their follow up seasons. Stakes were created in The Office through the long-running story arc of the company shutting down and layoffs needing to be made. Parks and Recreation created a clear narrative and each season, after season one. follows Leslie as she aims to get government approval for a bill or initiative, and the trouble she goes through for approval. I am not sure how Space Force can further their narrative and increase the stakes when a fairly difficult task like going to space was a walk in the park for the Space Force team.
One thing will always be certain. Greg Daniels, as highlighted throughout the piece, handles criticism well and makes changes to core elements of his shows if he thinks it will improve the overall content. Daniels made drastic story line and key character changes to both The Office & Parks and Recreation. He transformed both those season one letdowns into critically acclaimed darlings which were loved by all major award shows and audiences alike. However, the question begs. Will Daniels make these same necessary changes to Space Force or should we expect season two to be the final season?