Newtown has always been the place that upholds a specific culture. It was one of the last places in Sydney to gain a lockout law, it has cafes that ensure an all-day breakfast for those people who are just getting home when breakfast traditionally ends. Now, Newtown has welcomed a store dedicated to stoners and, more casually, those who enjoy a 'doobie' here and there.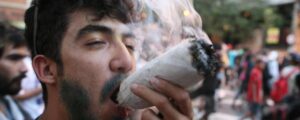 Appropriately, the shop is called D'Munchies and will be opening at precisely 4:20pm on King ST in Newtown. This is a joint (excuse the pun) completely dedicated to those who enjoy blazing on the regular and need something to cure their late night cravings.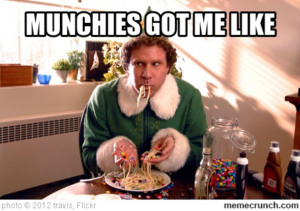 For those people who don't know much about Marijuana you may be sitting there thinking "how does a plant make you hungry?" A scientific and basic explanation for you is that Marijuana has an active ingredient called THC, which basically makes your brain think it's starving and makes recreational users set out in search for pretty much anything they can eat.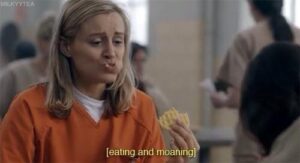 If you are wondering what's on offer, their menu is a stoner haven. Ranging from pretzel baguettes, crunchy pretzel-infused ice-cream, burgers with prosciutto and brie, a pepperoni pizza hot dog and much more.
The owner of this masterpiece, David Pyne, says, "It's pretty obvious how the idea came about. It's a very loud statement, but that's sort of what we're about. It's for people who enjoy that, and that's what we're here for."
If you do find yourself with the munchies and living around Sydney's inner west, you won't be able to embark on a late night Maccas run to get that stoner fix, as Newtown has been McDonalds free since 1989. But D'Munchies will be open for your convenience with a sweet ice cream corner where you can smash your favourite lollies and/or breakfast cereals into a late-night baked treat.