In celebration of Mardi Gras 2021, Deliveroo has partnered with Gelato Messina to announce the limited-edition loud and proud Mardi Gras flavours this year, from Have a Gay Old Time to Brokeback Mountain. To further celebrate the annual parade and support of the LGBTIQ+ community, a free copy of Love Makes a Family, a book by Australian author Sophie Beer, will be included in Messina orders made through the Deliveroo app from Friday 5 – Sunday 7 March.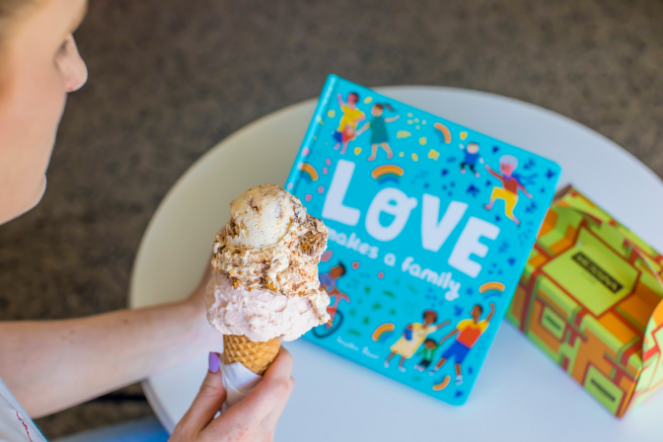 Deliveroo will be supporting the 2021 overarching theme of RISE by delivering Sophie's book, which covers overarching themes of identity inclusivity and love, in orders from participating Gelato Messina stores across Sydney, Melbourne and Brisbane. To further support the celebrations this year, Deliveroo and Messina will also be donating $10 per order to the Pinnacle Foundation. These donations will aid in supporting the foundation, which provides educational scholarships and mentorship programs to LGBTQI youth across Australia.
Avid supporters of the annual Mardi Gras festivities, Gelato Messina, will be bringing back two of their most popular Pride flavours, Have a Gay Old Time and Coming Out of the Cabinet, alongside three new variations, with the flavours being released each day this week, and the whole loud and proud range available across the weekend.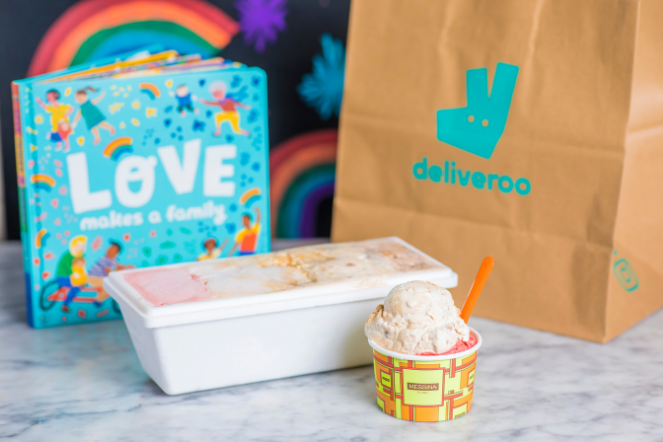 Whether it be a celebratory treat or a sneaky mid-march pick me up, mark your calendar with the following dates to make the most of this year's flavours, all available via Deliveroo:
March 5 – HAVE A GAY OLD TIME: Swirls of caramel & milk gelato with chocolate-covered biscuit crumbs
March 6 – COMING OUT OF THE CABINET: Malt gelato with peanut cookies & milk chocolate peanut fudge
To scoop up a copy of Love Makes a Family this weekend, order any of the Mardi Gras flavours from participating Messina stores between March 5 – 7 via the Deliveroo App and enjoy while stocks last!