With Valentine's Day approaching, it can start to feel a bit 'same old' giving your long-term snuggle-bear the same roses and chocolates every goddamn year. Rather than repeating patterns this year, why not give your special someone something a little different? With the raging bushfire crisis and our general understanding that the planet is utterly unhealthy due to our communal habit of over-consuming cheap and nasty products, we have listed five brands that are super sustainable to reduce your carbon footprint!
Lush
Popular ethical cosmetic brand, Lush Cosmetics Australia, is 100% vegetarian, handmade, and fights animal testing. The brand has recently released out-of-this-world sprays (our favourite is the popcorn flavour), an Ultraplant facial cleanser (to die for!) and some very naughty 'emoji' bath products in celebration of Valentine's Day. I think the joke of losing your V-card on V-Day is evident through the peach and eggplant bath bombs!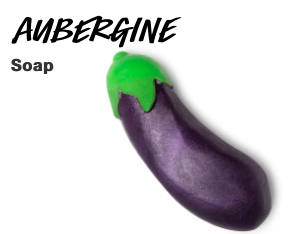 Via website
What we love about Lush is that it never fails us. The sweet smells of food, florals, citrus and earthy tones are as clear as day and can be smelt from rooms away! Forget lighting up a Glass House candle; just have a bath and the whole house will smell as delicious as apple pie.
One of our faves from the Valentine's Day collection is the Love Locket – a real strawberry sweetheart. It's filled to the brim with tiny love hearts, perfect for (another) surprise when sharing a bath with your lover next Friday (omg, stop).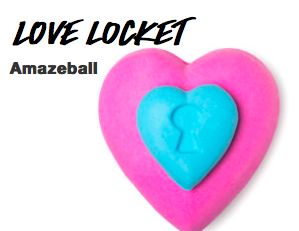 Via website
The Ultraplant facial cleanser is another goodie that's been released by the handmade cosmetics brand. The cleanser feels incredible and dries quickly; I'm not even kidding when I say the facial cleanser makes you feel 10 times better than you did before wearing it. The cleanser is made from seven ingredients: orange blossom water, organic jojoba oil, glycerine, sunflower wax, candelilla wax, organic agave nectar, and linalool.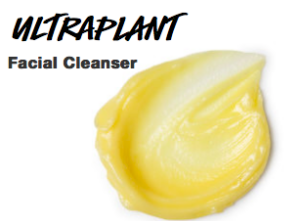 Via website
And finally, my personal favourite, the body sprays. You will smell like a human candle. They have heaps of different exciting flavours, whether you're into foodie smells (like turmeric late, vanilla), fruity odours (like sakura) or even woody flavours! Our favourites are the buttery popcorn flavour – which is called 'Let The Good Times Roll' – because who doesn't love the movies? Another fave is the rosewood and bergamot flavoured spray – which is called 'Groovy Kind of Love'. You will smell sweet and sexy at the same time – perfect for V-Day.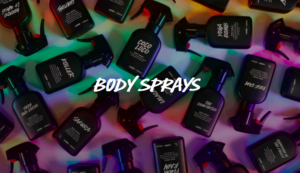 Via website
Bondi Shoe Club
Inspired by the scenery of Sydney's beaches, The Bondi Shoe Club have launched their first range of chic tropical printed footwear that is completely recyclable – talk about reducing your carbon footprint! The collection boasts an Australian twist on the canvas espadrille. With the inaugural collection featuring The Freshwater Flamingos, The Bondi Palm Trees, The Coogee Cockatoos, The Manly Beach Monsteras, The Tamarama Tropical Midnights and The Palm Beach Pineapples, there's something for every taste.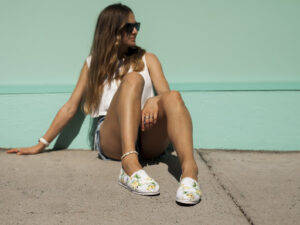 Image supplied
The range is Vegan Certified with no animal products used in the shoes. Designed with comfort in mind, the TPR rubber soles and EVA insole provide extra support and durability for those on the go – like many of us running off to uni! The brand only uses vegan certified eco-friendly glue, which doesn't release any nasty fumes, making it more ethical for those actually producing the product.  With sustainability at the forefront of this new shoe range, all packaging is completely biodegradable or compostable. 5% of all profits go to the 'Fight for our Reef' campaign by the Australian Marine Conservation Society. 
Asriq's new perfume body oil
Australia's newest beauty brand Asriq offers vitamin-rich perfume oils with naturally derived ingredients designed to nourish the body. Their vegan-friendly formula is a refined combination of premium hero oils paired with the most beautiful aromas that will make you believe in god! Enriched with high levels of antioxidants, vitamins A, B, C and E, as well as omegas, this body oil not only provides nutrients for the skin, but also promotes hair and nail growth. It's the ultimate all-in-one fragrance and moisturiser. 
 The cruelty-free range currently boasts two beautiful fragrances: Bondi and Luxor. Bondi is a blend of salty seas and succulent summer blooms, inspired by Bondi Beach itself. Luxor, on the other hand, exudes a seductive scent worthy of the Pharaohs, smelling effortlessly luxurious. 
Asriq body oils contain an array of hero oils including rosehip, argan, coconut, sunflower, aloe vera, grape seed, and apricot kernel.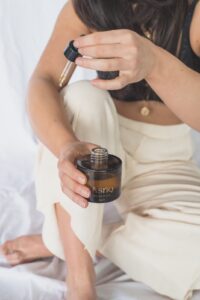 Image supplied
Dermalist
Dermalist is a cutting edge skincare brand designed to make a difference for Aussie women. Their products are vegan, cruelty-free, non-toxic, and are housed in 90% recyclable packaging. According to Dermalist, the multi-functional products were primarily designed to minimise the time, complexity and costs associated with achieving beautiful skin and delivering real results. Of course, I was intrigued – I'm a busy millennial who doesn't need to deal with any more complexity right now, and I'm sure your loved one would feel the same!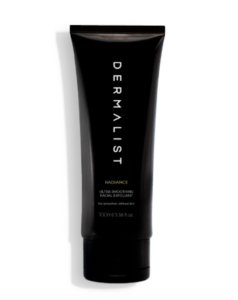 Image supplied
Out of the products, we were especially drawn to the Ultra-Smoothing Facial Exfoliant: "a powerful physical, chemical and enzymatic exfoliant that contains an effective cocktail of four AHA ingredients (lactic, glycolic, mandelic and citric acids), pomegranate enzyme, and two sizes of spherical biodegradable beads to gently remove dead skin cells and pollution, and give smooth skin". Hey, they got me at 'cocktail'. Maybe you can give snuggle-bum (argh, these 'cute' nicknames are killing me) a nice facial (lol) message to show how much you care for them this Valentine's Day.
Long-lasting roses
My Lasting Bouquet uses only the finest roses which maintain their gorgeous look and velvet feel for… over a year!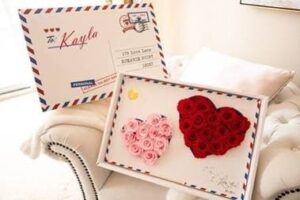 With a craft devoted to authenticity and perfection, the brand has established a unique process that will change floriculture forever. Roses are handpicked at their prime on Ecuadorian farms and treated in an oil-based solution for 9 days, sustaining their beauty for more than 365 days.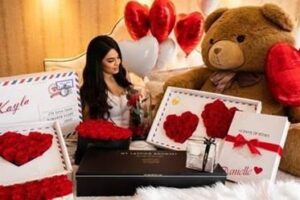 You'll save buying your bunny-boo (I'll stop now) dozens of flowers a year, and by doing this you are making a conscious environmental decision. In fact, it was found 198 million roses were the number produced for Valentine's Day in 2010, according to the Society of American Florists. With Valentine's Day only getting bigger and crazier each year, you can imagine how many roses this would have increased to now; not to mention the paper these arrangements are wrapped in!
Your partner will never forget V-Day with these stunning flowers in their face everyday… and will probably easily forgive you in stupid arguments when they come home and see the flowers still alive in their room, because they'll think back to your special day on February 14. It's win-win! I just hope the roses last longer than your relationship (*insert upside-down smiley face emoji*).