In 2016 OnlyFans was launched and was a much different website than it is today. Tim Stokely launched the platform to act as a hub for content creators such as musicians, chefs and even fitness gurus.  
The unique selling point of the platform for creators was that they could receive funding directly from fans on a monthly basis. The platform would also see creators paid from tips and also utilised the pay-per-view model which has long been a staple within combat sports such as boxing and MMA. 
To break it down, OnlyFans only retains a grand total of 20% of all the revenue raised each financial year. Meaning that creators receive the remaining 80%. With all the drama behind creators not getting paid what they deserve. It seems that OnlyFans is the only platform leading the charge.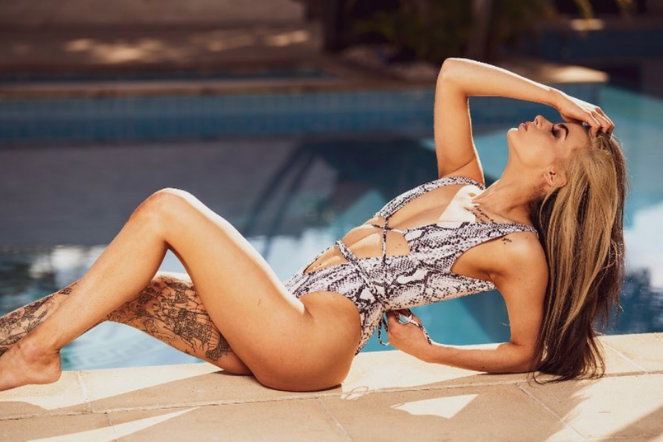 Fast forward to 2018 when Leonid Radvinsky, the owner of MyFreeCams swept in and became a 75% owner of the parent company of OnlyFans. Forever changing the platform.
In 2020 Onlyfans has become synonymous with X-rated videos of your favourite Instagram Influencers and even well-known celebrities such as Blac Chyna, Pia Mia and of course the controversial Bella Thorne. 
I sat down with the 20-year-old model, stripper and OnlyFans content creator Abby Cremonini to discuss the ins and outs of the unique platform. 
Abby or Avery as she likes to be called during work hours at Petersham Inn and Seftons Playhouse where she works as a stripper/dancer has been stripping since she was 18. 
She made the jump to OnlyFans at 19 and has not looked back since. 
What was the motivation to join OnlyFans?
I was already a model, but I didn't have a platform to upload nude shoots because every social media platform removes those kinds of posts. So I made an OnlyFans. 
Do you figure out how much you charge people who sign up or is there a guide created by OnlyFans?
There is really no guide to it at all. OnlyFans doesn't really control what creators charge people. You set your own prices and make them whatever you like. 
How much money have you made so far this year?
In 2020 I have made around 50,000 dollars. This has enabled me to buy my own place at 20, and yes, I pay taxes!
Are you worried being on OnlyFans may affect any employment opportunities in the future?
If a future employer cares that much about what I do in my own personal time outside of the workplace and work hours. Then I do not want to be apart of that company. I'd rather be my own boss.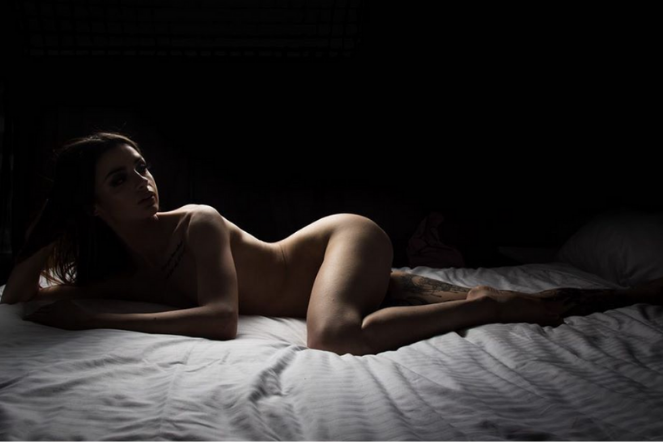 What are some of the daily struggles with having an OnlyFans? Do you deal with obsessive/aggressive fans?
There are really no struggles with what I do. However, you do get some pretty persistent guys who want free previews. 
Has your work on OnlyFans affected the way in which your friends and family view you?
No, everything is pretty much the same. People do try and get under my skin online but never to my face. The circle I'm in is very non-judgemental.
From starting off as a stripper to becoming a content creator online. Did you find it difficult to make the transition to what is essentially amateur porn?  
Not at all! If I could do it live [stripping] then I could do it online and get paid 10 times more. 
Do you consider yourself a porn star now?
Never thought of it that way, to be honest. I am just an X-rated model!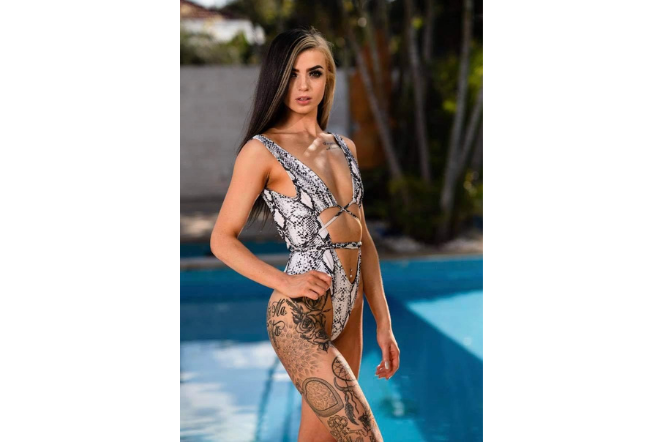 We ended the interview on the topic of Bella Thorne. The controversial former Disney star who joined OnlyFans in August of 2020. Thorne became the first creator to make one million dollars in 24 hours on the site. Earning two million in less than a week. 
The controversy began when Thorne utilised the pay-per-view feature to charge users 200 dollars for a nude picture. Only to trick fans as she was clearly in lingerie. This resulted in the site establishing restrictions on what creators could charge, ultimately placing a cap on creators. 
When asked about her thoughts on Thorne's actions Abby did not hold back:
"Fuck her and her fake apology. She wanted to experiment with our industry and people who depended on this platform had to pay the price while she got paid millions". 
OnlyFans is undoubtedly a unique platform for creators. The owners of the site value their creators which can be seen through the 80-20 split of annual profits. 
So is this all just another trend or is it here to stay? Let us know your thoughts. 
Check out more from Abby on Instagram: @cremolicious and OnlyFans: cremolicious