Local humanitarian program, SCARF (Strategic Community Assistance to Refugee Families), offers a wonderful program called Home-Work Help. The program runs on Tuesday and Thursday afternoons from 4pm to 6pm at the Wollongong City Library. With a team of lovely volunteers ready to give up their own time to lend extra support for Secondary and Tertiary Students from refugee backgrounds, the program has been doing amazing work.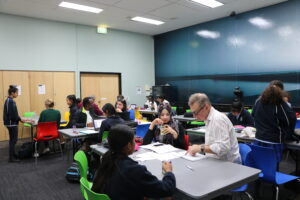 "All of our tutors here are volunteers giving their time freely and willingly. They build special bonds with the children as well. We couldn't do it without them." – Home-work Help Coordinator, Andrew.
Whether the students are new to the NSW school syllabus, initially disadvantaged or just want to meet new friends from diverse cultural backgrounds, the Home-work Help centre is a great environment to blossom their education and social life.
"It helps me a lot, especially with science because science has a lot of English and long words. The teachers help me do my home-work and teach me more about science and chemistry." – Student, Nadine – 18.
The volunteer tutors cover subjects from Maths and Science to English. The students involved find the program very helpful, it provides them the chance to understand a particular assignment or topic to a greater extent.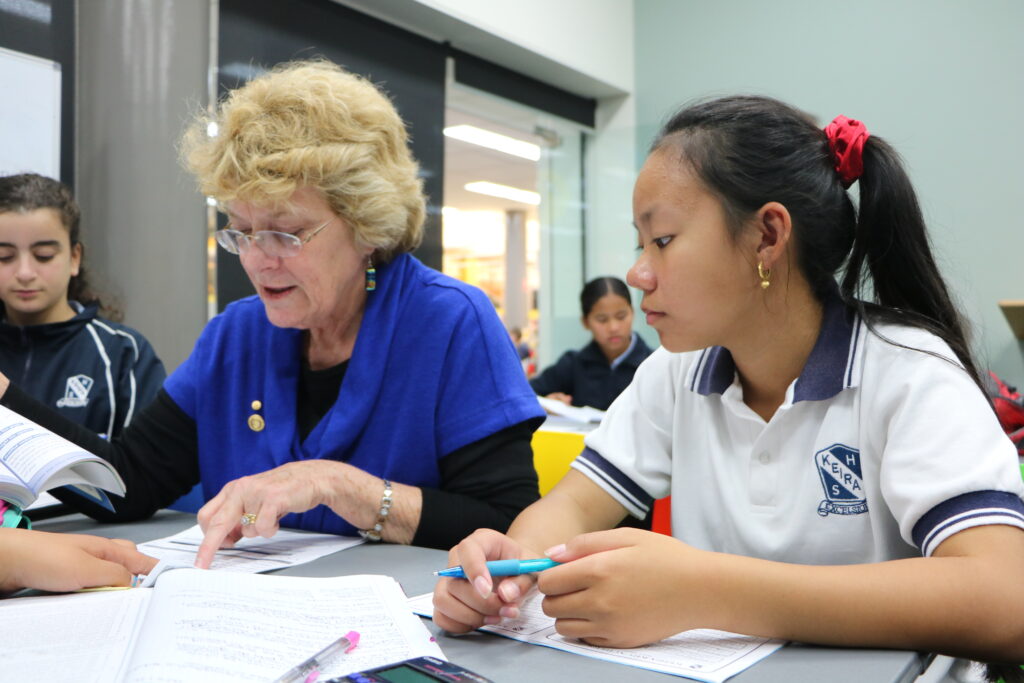 "I'm a retired school teacher. I thought if I came along here I could use my knowledge and teacher skills. I've been doing it for three years now, loving every minute of it. It's like working with the senior class every day because they want to learn." – Volunteer, John.
At a time where there is a lot of negativity around refugees in the media, people may feel helpless wishing to lend support with the current refugee crisis at hand. This program, however, is certainly a way to empower those of refugee backgrounds and direct them towards a brighter future.
"Helping kids get educated seems like the best form of activism helping refugees" – Volunteer, Sharmane.
And the whole community has been getting involved. Collegians have enabled SCARF to provide the students with transport to and from the centre and snacks to keep their energy levels high.