When: Thurs 8th, 6pm
Where: Palace Verona Cinemas- 17 Oxford St, Paddington
Cost: Free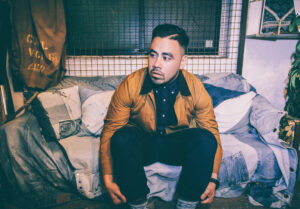 Rising to prominence as one of Australia's most in-demand beat makers, Perth-based musician Ta-ku is fast becoming just as celebrated in the photography, design and fashion worlds. This Thursday he'll be showcasing his diverse talents yet again with his directorial debut (M)edian, a film exploring the city of Sydney. Is there anything he can't do? Following the screening, Ta-ku will take to the stage for an intimate Q&A session. Tickets are free but you must register for the event as there is limited capacity. Don't be a sucker and miss out on this exclusive chance to chat to the man himself.
When: Sat 10th, 7pm
Where: Sydney Opera House- Bennelong Point, Sydney
Cost: $80 – $110

The Just for Laughs All-Star Gala is celebrating its 6th year anniversary with a stellar line up of both local and international acts. The evening will be hosted by the wonderful Judith Lucy and will feature sets from Margaret Cho, Julian Clary, Beardyman, Charlie Pickering and Peter Helliar. With a line-up that funny you might want to book an doctor's appointment Sunday to have your sides sewn back together –  laugh at your own risk!
When: Sat 10th, 9:30pm
Where: Sydney Opera House- Bennelong Point, Sydney
Cost: $80- $90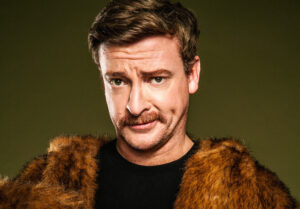 As if the Gala wasn't enough comedy for you, everyone's favourite Kiwi and funny man Rhys Darby will be heading to Sydney for a very special one night stand. Rhys is most widely known as the utterly hopeless but totally endearing manager Murray from Fight of the Conchords and he's sure to bring that uncanny charm with him tenfold on the night. And yes, you should imagine him saying everything in an accent every bit as thick as Murray's – he was not hamming that up for the role.
When: Sat and Sun 10th – 11th, 9am
Where: Sydney Exhibition Centre- Glebe Island
Cost: $42.50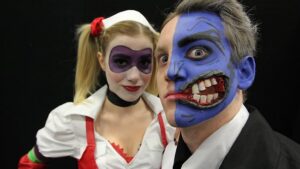 It's that time of year again to get your geek chic on. Oz Comic-Con will be taking over the Sydney Exhibition Centre with everything a pop-culture buff could dream of including meet-and-greets with film and TV stars, cosplay competitions, world renowned comic artists, a manga library, movie screenings and plenty of unique stalls. This year the special guests are The Carver Twins, the cast of Supernatural, Daniel Portman and Ksenia Solo from Game of Thrones, the terrifyingly amazing Robert Englund, Mitch Pileggi and the voice of Mario, plus many more.
When: Sat 10th, 7:30pm
Where: Luna Park- 1 Olympic Drive, Milsons Point
Cost: $85- $206 (meet and greet tix available)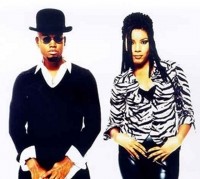 The world's biggest 90s dance party is back with five of the best 90s dance acts live in concert. Yep that's right – this isn't just a night of cover bands or DJ remixes. These are the original artists performing all your fave old school jams in person for the first time since you were 14. Get those butterfly clips, platform shoes and chokers ready because you are going to be bopping it hard to Haddaway (What Is Love), La Bouche (Sweet Dreams), Jenny Berggren from Ace of Base (All That She Wants), Karin from Black Box (Ride on Time) and Amber of Starz on 54 (If You Could Read My Mind). Guest performances by DJ Nick Skitz and MC James Spy.