Everybody seems to come across K-pop in their own way. Maybe a friend has recommended you listen to their favourite tracks, you've somehow gotten one of the thousands of catchy songs in your head, or you've seen one of the fantastically produced music videos. No matter what originally peaked your interest, you're now desperate for more – but probably don't know where to start. We've got the solution! Here's the ultimate guide on how to delve into the addictive world of K-pop:
Step 1: find an artist to 'stan'
There are a multitude of incredible K-pop groups to start following. Whether you're looking for girl power goddesses like HyunA or classic bops from genre heavyweights like Big Bang, there's something for everyone. In this list, we outline some of the biggest and best of the current groups on the scene. There are so many to choose from, but for now check out a few of our own favourites:
BTS
BTS, or Bangtan Sonyeondan, are one of the biggest Korean boy bands right now. They debuted under a small company called Big Hit Entertainment in 2013 and have gained international attention over the past few years. They produce and write the majority of their own music across a range of genres. Their music often centres around important topics like self discovery, mental health and self love. All seven members are hugely talented and very loveable. Check out their incredible singing, rapping and dancing:
Music Video: DNA
Live Performance: Idol
Blackpink
The four member girl group known as Blackpink are the epitome of catchy and addictive bops that match with awesome visuals. You immediately get mega girl-power vibes from watching Jisoo, Rose, Lisa and Jennie smash out fierce music, with matching dance moves which are super fun to copy. They don't have a huge discography, so it's easy to get hooked on their selection.
Music Video: As If It's Your Last
Stray Kids
This nine member boy band has had a huge debut year, which will be topped off with a world tour (including Australia!) this year. Despite not being in the industry for long, they've already released four mini-albums. Despite being young both in the industry and in age (the oldest member was born in 1997 and the youngest in 2001), they write and produce most of their own music and have won a multitude of prestigious Rookie of the Year awards at the some of the industry's biggest music award shows.
Music Video: My Pace
HyunA
If you're searching for an artist with a more established background in K-pop, look no further than Kim HyunA. She's done everything, from an incredible solo career and then creating a trio with a retro twist, to being part of one of the most popular girl groups in the industry. She recently signed with Psy, who is famous for his hit Gangnam Style (which HyunA also featured in). She is quite controversial in K-pop, with promiscuous lyrics and hot dance numbers that scream both empowerment and sex appeal. She has a long and diverse history which will quickly draw you in.
Music Video: Retro Future – Triple H
Live Performance: Lip & Hip
Step 2: Meet the members
What often converts people from being casual listeners of K-pop to serious stans is the amount of content we receive from K-pop group members. From live streams to reality shows, it's easy to grow attached to all the members. Before watching the long (and all in Korean) V-Live clips (the most popular live streaming website for K-pop idols), check out the edited and meme-filled 'best of' subtitled videos that fans create to get a better grasp on the real personalities of your favourite Korean musicians.
BTS
Blackpink
Stray Kids
Step 3: Delve deeper
Starting to get a grasp on who is who? Great, now let's go deeper. V-Live is a live streaming platform that nearly all idol groups post on regularly. Mega fans will sit and watch hour-long lives from their favourites, probably without understanding any of the Korean, but the best way to introduce yourself to this incredible website is through common variety shows that are posted on the groups' channels. Unlike the often problematic television shows that can be found on Korean channels, these are all produced in-house, so the bands get to decide for themselves what they will do. This doesn't mean it's boring though – they often pulls pranks, mess around and generally just be massive dorks – making us fall in love with them even more.
BTS
BTS were one of the first idol groups to create their own variety shows on V-Live, so they have quite a collection. They have premium subscriber content, like their travel show Bon Voyage, and well as hilarious free content, like Run BTS. They get up to all sorts of mischief during the show, which is now on its third season, from going to theme parks to learning how to make coffee.
Blackpink
These girls have also had a few variety shows since their debut, the best being Blackpink House, which follows a reality show structure, starting as the members move into their new luxury dorm in the middle of Seoul. It's super cute and perfect to watch just to chill out.
Stray Kids
The nine members were originally brought together by their leader, BangChan, and put on the JYP survival show, later titled Stray Kids. The boys have had other variety shows on V-Live since then, including filming their time in Japan and New York, but every Stray Kids fan needs to see where it all began. Just do a sneaky Google search to find the entire series (wink wink).
Other Variety Shows
HyunA does have a V-Live channel, but it has been inactive since July. However, there are a huge range of variety shows that host idol groups weekly. As mentioned earlier, some can be quite problematic, so do a bit of research before supporting a program – but one recommendation is After School Club. It melds together English and Korean, so it is very accessible for international audiences. Different artists come on weekly to answer international fan questions and complete challenges. Full episodes can be found through the power of the internet, but the official V-Live channel features behind the scenes footage as well.
Step 4: Social media
Social media is one of the best ways to connect with K-pop groups and other fans. K-pop has a huge fan culture online, with millions of Twitter accounts dedicated to individual members and groups. Following these accounts or making your own is the best way to keep up to date with the latest news and releases of K-pop groups and share your love for the genre.
BTS
The seven boys won the Billboard Top Social Artist award two years in a row due to their huge presence and fanbase on Twitter. As well as their official account, they have a second account that is run by the members, where they upload selfies (known as selcas), song recommendations and just everyday thoughts. It definitely helps us feel a lot closer to them, even though the translations can be a little odd!
Blackpink
As well as their official Blackpink accounts across all social media platforms, each member of Blackpink has their own Instagram account. They frequently post pics showing their exciting, high-end lifestyle. Jisoo posts heaps of behind the scenes shots, Jennie loves her selcas, Rosé posts more official pics and Lisa shares lots of magazine images.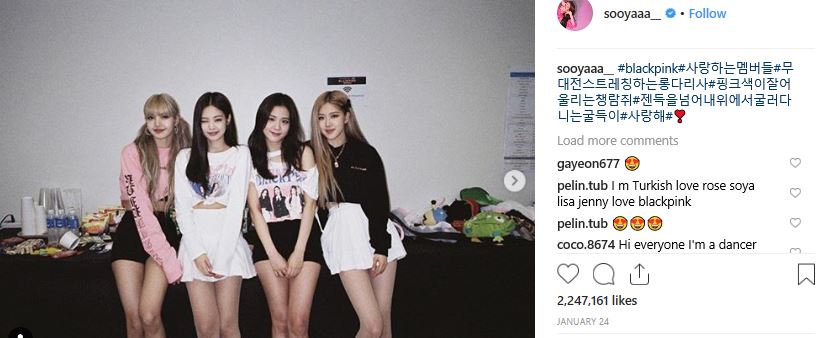 Stray Kids
Stray Kids are the most active on V-Live, but also post regularly on their Instagram account. Being the meme kings that they are, they often upload cute selcas or official pics with dorky captions. They even sneak in some pre-debut photos here and there, so keep an eye out.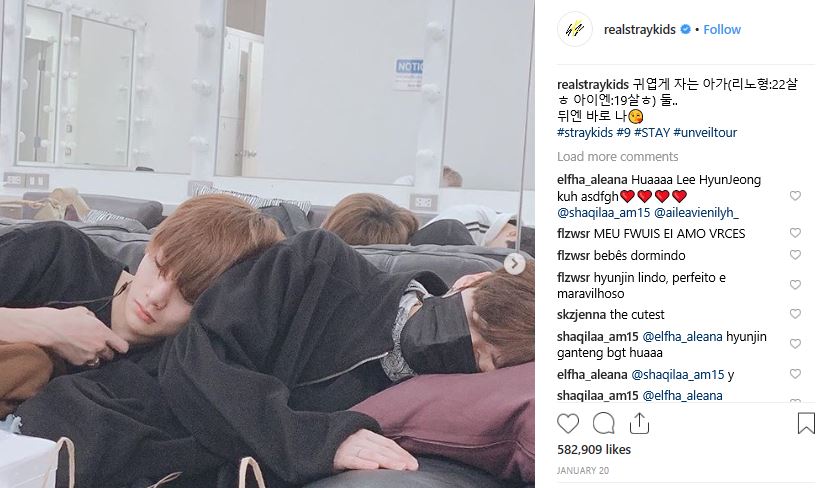 HyunA
Since she left her old agency – along with her boyfriend – last year, HyunA hadn't been too active on social media in late 2018. However, both she and E'Dawn recently started posting more couple pics of each other on Instagram and it's super soft. She also has super enviable style and uploads tons of OOTDs. Having just signed to a new agency, who knows what kind of social media HyunA will introduce in 2019?
Featured image: source