The whodunit genre was once a staple in the entertainment medium. Garnering a large audience pre and post both World Wars in the form of novels (or those things millennials have stopped reading, as my parents say). One of the most famous whodunit writers is Agatha Christie, who was a part of the golden age of detective fiction through works such as Murder on the Orient Express and Death on the Nile. A post-modern edition to the genre which I recently viewed at the cinema is Knives Out. Knives Out was written, directed and produced by Rian Johnson, who is known for critically acclaimed films such as Looper. Similar to Johnson's other work, Knives Out was a masterpiece. In fact, it was arguably a cut above the rest.
This article contains mild spoilers for Knives Out (but don't worry, we won't reveal the killer!)
Knives Out seems like a casting director's dream. Don't lose focus because here is the list of all the actors in the film:
Christopher Plummer as Harlan Thrombey, a whodunit writer and patriarch of the wealthy family
Daniel Craig as Benoit Blanc, the renowned private detective
Chris Evans as Hugh Drysdale, the trust fund playboy
Ana de Armas as Marta, the caretaker and nurse of the murdered Harlan
Jamie Lee Curtis as Linda Drysdale, eldest daughter of Harlan and a real estate mogul
Michael Shannon as Walt Thrombey, the youngest son of Harlan and CEO of Harlan's publishing company
Don Johnson as Richard Drysdale, Harlan's son in law and Linda's husband
Toni Collette as Joni Thrombey, widowed daughter in law who stayed close with the family for the money. She's a lifestyle guru and social media influencer
Lakeith Stanfield as Detective Elliot, local law enforcement investigating the murder
Katherine Langford as Megan Thrombey, Joni's only daughter, constantly criticised for her pursuit of a liberal arts degree
Jaeden Martell as Jacob Thrombey, Walt's son and an alt-right troll who bickers with Megan for obvious reasons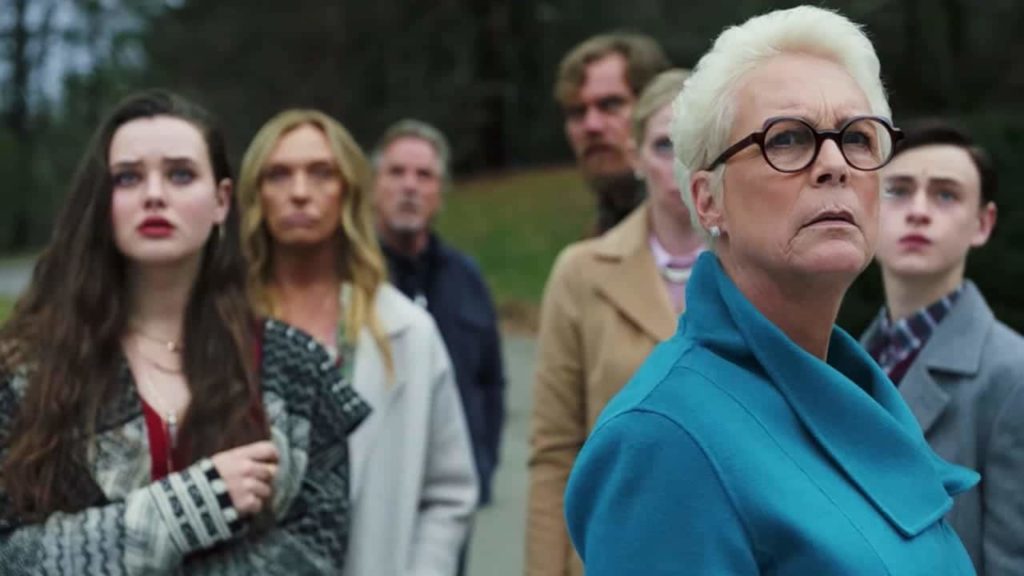 Johnson pushed the whodunit genre to perfection and even made subtle humorous jabs at some of the tropes that make a typical whodunit film. For example, in one scene, a character is watching a made-up television series clearly making a humorous comment on the iconic reveal scenes in every whodunit film in which the detective dramatically tells everyone who committed the crime. Additionally, there is a short scene where one of the characters, Marta (played by Ana de Armas) is watching an episode of Murder She Wrote on television following the murder, paying homage to the iconic series.
The film focuses on the Thrombey family and the mysterious death of the patriarch, Harlan. Harlan is a successful whodunit writer who funds everything his family wants to do and makes them feel like they did it themselves. For example, he gives Linda a large loan early in her career to help her start her business and does not question her self-made status. Similarly, he allows his son Walt to run his publishing company, but every decision goes through Harlan himself first.
There is undoubtedly tension within the family; apparently, there has been for years. This means everybody in the house has a motive for his murder. During the week of his death, Harlan changes his will and leaves all his money to his nurse, Marta, whom he truly loves like a friend. This caused the family to incorrectly assume Marta was having sex with Harlan following his death after his 85th birthday.
What Johnson gets right in his rendition of a whodunit is clearly knowing his audience. He knows how to bring in we millennials. To earn our approval of the film he needed to throw the whodunit genre on its head. To achieve this goal, Johnson paints a picture of a family who all have strong motives to kill Harlan, making it really difficult to guess the ending.
Walt was fired from the publishing company for his desire to sell the rights of the books to film and television production companies. Hugh was cut off financially because of his behaviour and was written out of the will. Joni was cut off financially for stealing money and Richard was having an affair and Harlan had planned to expose it – which would ruin Richard because he had signed a prenuptial agreement with Linda.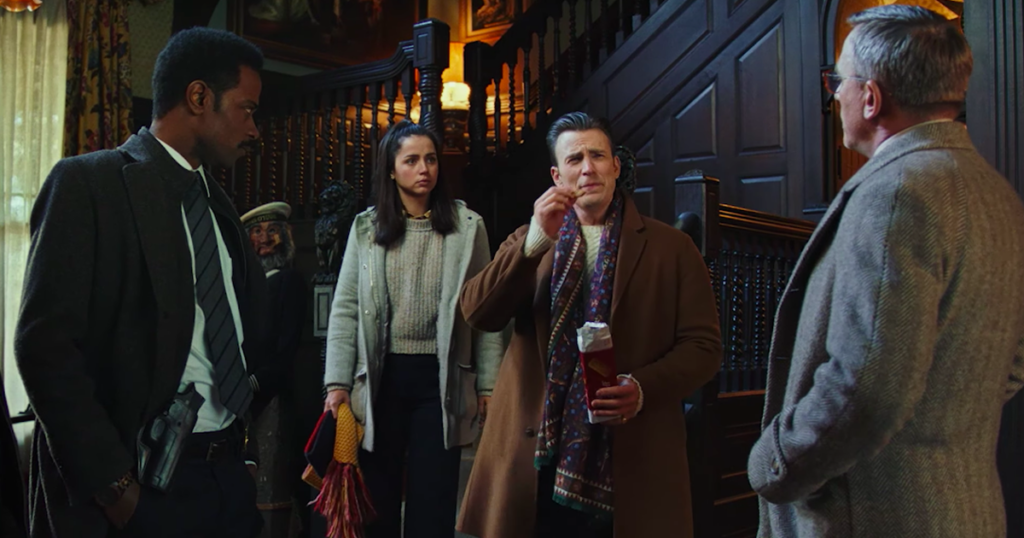 Johnson directs this incredible story full of lies, betrayal and family politics. It's the first movie in years that I look at and think to myself, "Woah they really got the family dynamics right". From a family full of individuals trying to just please their father to a pair of millennials constantly being teased by boomers for their human right to freely think, Knives Out in my opinion got every aspect necessary for a good film.  It nailed the script, the direction and acting. However, the film's exploration of intricate family dynamics shone the brightest as they seem so real at times, and you genuinely believe you're watching your own family. At least I did.
Johnson really does go all out to enthral his audience and quite literally turns your stomach when it is revealed how Harlan actually died, throwing in a last-minute twist you don't see coming.
Johnson's direction and script is brilliant. They really are the highlight of the film, along with Daniel Craig's foray into a more comedic style of acting. One of Craig's highlights was the use of the word 'doughnut' as a metaphor to describe a hole in everyone's alibi. The whodunit genre is hopefully back. If not, this was a welcome taste of a genre that unfortunately seems to be fading away from cinema quietly.