Sometimes you read a book and you go, yeah it was alright. And that's the end of it. And other times you read a book, put it down and realise you're whole world has been flipped upside down by the world inside its pages: the characters, the creatures, the plot. And you're left going, how on earth do I express my deep-seeded adoration for this piece of literature? Is it even possible to show how much I love this goddamn book?
Don't worry, because this young woman, Meredith McCardle, has the perfect solution.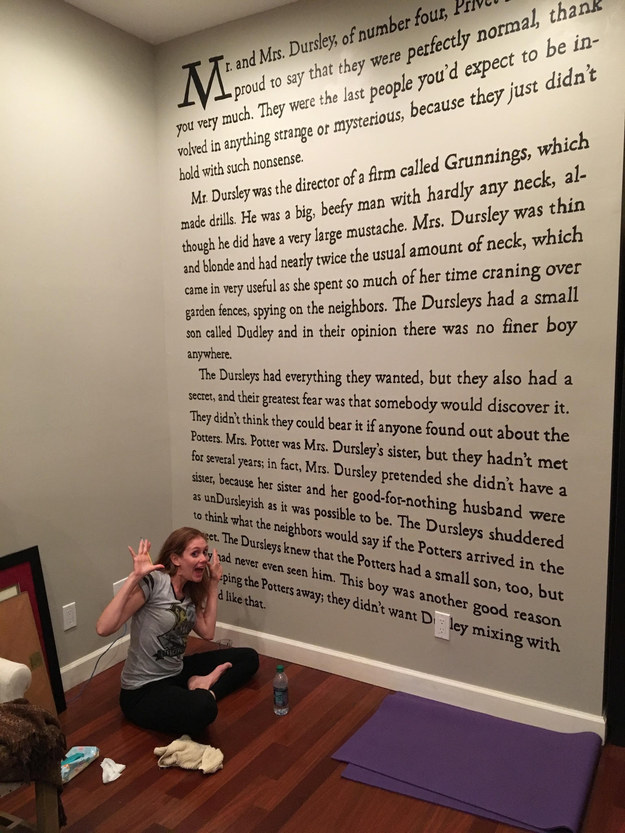 Holy mother of god. Did anyone else get goosebumps looking at this stunning piece of artwork? Check out those beautiful serifs… What you're looking at here is the first page of Harry Potter and the Philosophers Stone, hand-painted on her wall!
Meredith had a blank wall and a simple idea and made it a reality. But how? Apparently all it took was borrowing a projector from a local school and a hell of a lot of determination! We all remember the projector days right? Someone would always slip a drawing of a certain body part onto it and giggle at it enlarged up on the wall.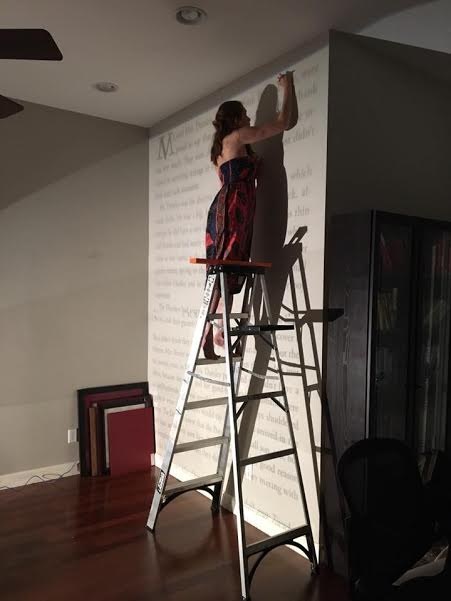 She first traced the words in pencil before moving onto the painstaking process of painting each individual letter. But boy, does it look worth it! I think I know what I'll be doing in the first house I buy…
Meredith's magical DIY job isn't the only incredible display of literature love. If you haven't been to Edinburgh, Scotland and you're a Harry Potter fan then you definitely need to get on the next plane over and visit The Elephant House Cafe, also the alleged 'birthplace of Harry Potter.'
This quaint little cafe, just off the Royal Mile, is where J.K.Rowling herself would sit with umpteen cups of coffee while she wrote the draft of the first book. But make sure to take a quick visit to the bathroom because you'll be utterly blown away by what you find.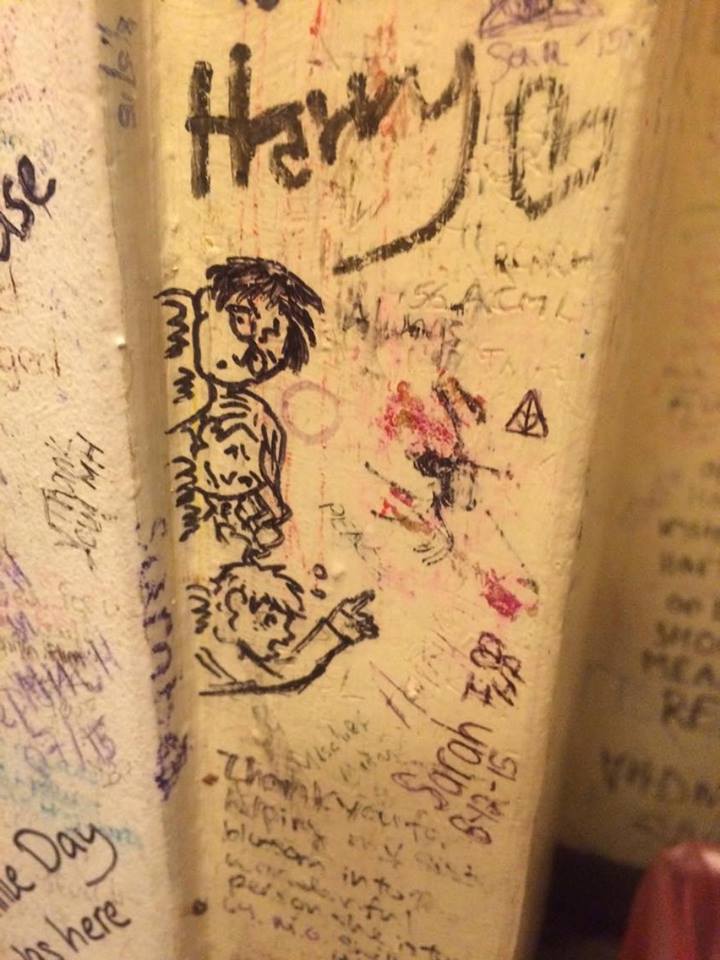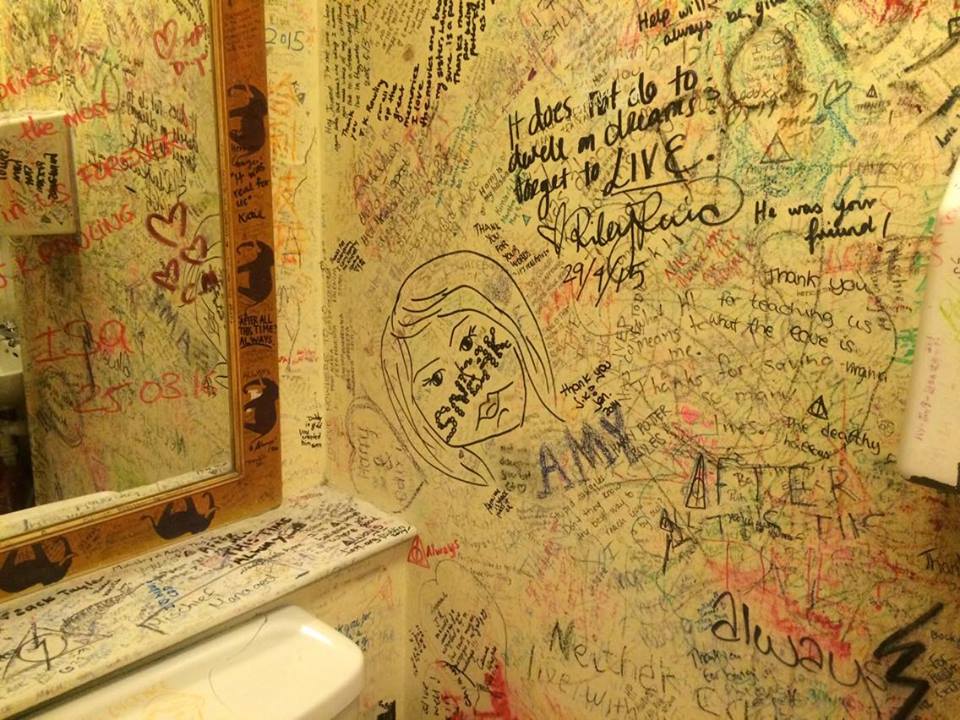 You'll be hard-pressed to find a blank space to leave your own mark (my own name is scribbled in tiny letters above the door!). The bathrooms there at the cafe are a beautiful shrine to the work of J.K.Rowling and the impression it left on the whole world.
Got a craving to let loose your inner Potterness? You'll definitely want to check out the Potter Parties happening around the country soon!