If you're a person of common sense and you don't like Donald Trump, then you need to watch Barack Obama trumping 'The Donald'.
When wrapping up the White House Correspondents dinner, Obama went to say a formal thank you and interrupts himself with a "nah just kidding, I'm going to talk about the Trump!"

The President went on to joke about the Republican presidential front-runner, voicing his curiosity about where on earth he could possibly be (Trump was invited to the dinner but he was a no-show). Obama also talked about Trump's success in meeting with world leaders, referring to Miss Sweden, Miss Argentina and Miss Azerbaijan. The speech left his audience in stitches.
Here's a taste of it:
To watch in full click here and see Obama's finish with a literal mic drop for yourself.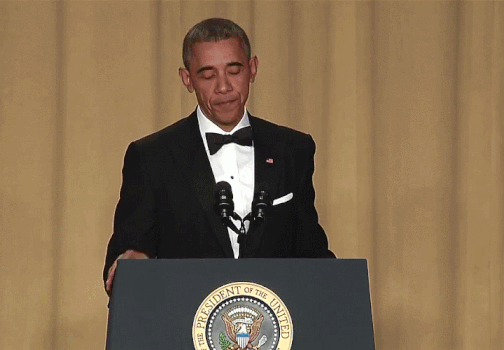 Obama will soon be out of his current Presidential role, so it seems that he has already started working on his new career as a comedian, with this speech and recently  challenging Prince Harry to "bring it"  at the Invictus Games.
Australian politicians can definitely gain some comic tips off Obama.