There is a new teaser trailer for the second for HBO's Westworld, and it looks bloody, very bloody.
Those of you who have seen the first season of the show will scarcely be surprised to hear this. The sci-fi thriller is set in an 'amusement park' where visitors are allowed to do anything they like to the 'hosts' (robots which are very, very human like). And of course, bloody and HBO have also kind of become synonymous with each other.
Anyway, back to the trailer.
There is a tonne of blood. Blood on the pianoforte roll. Blood on walls. Bloody wounds, and bloody bodies. All whilst in the background "I've Gotta Be Me" by Sammy Davis plays in the background. Oh yes, it is brilliant.
But of all the bloody moments shown in ours is probably when Dolores is pictured happily bouncing along on her horse shooting people with her rifle (you go Dolores!). It seems we can expect some sort of a violent uprising from the hosts this season.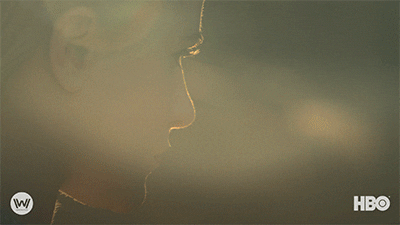 There will also be a few new faces shown in the next season including actors, Jonathan Tucker (American Gods, Kingdom), Katja Herbers (The Leftovers) and Neil Jackson (Nocturnal Animals, Quantum of Solace).
The season will reportedly take place a little after the events of the season one finale. There are also rumours that the new season will show hosts which belong to other 'amusement parks' like Westworld.
Seems like there is a lot to look forward to when the new season drops. Unfortunately, there isn't yet a release date for the second season as it's still in production. And, considering the first season was in production for an entire year before its release, that means we probably won't be seeing any new episodes until 2018.
Until then, here is the delightful teaser trailer for you to watch.
https://www.youtube.com/watch?v=phFM3V_dors