I am currently amidst an intense re-watch of the complete classic series we all know as Gossip Girl. It has many ups and downs, but there's nothing like revelling in the lives of Manhattan's elite. From Serena's fashion sense to Blair's schemes, there's many lessons you can learn from the iconic bunch from the Upper East Side. Here are five things that I've learnt watching Gossip Girl.
There's nothing wrong with being an open book
Whether nasty or nice, Blair Waldorf was always 100% herself. From her fashion sense to her amazing taste in men, fans have thrived on Blair's strong-willed, passionate persona, and her need to be well-liked. Why is this? Perhaps we all saw a part of ourselves in her character. Blair taught us that there's no issue with speaking up or not hiding your feelings. She showed us time and time again that sometimes, it's okay to put your heart on the line.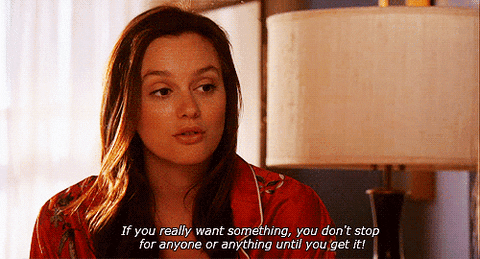 Confidence is key
It's true that Blair can be a little too confident sometimes, but that doesn't mean that it's a bad thing. Know your self-worth and believe in yourself. In the world of Manhattan's elite, Blair was the underdog, constantly getting the short end of the stick, but that didn't let anything get in the way when she had a dream or an idea (and in some cases, a scheme). Whenever people knock you down, come back stronger than before. Not a single member of Gossip Girl was ever anything less than confident. Even Dan, who showed us that being confident gets you further in life than having insecurities that hold you back.
Forgive and forget
Sometimes it's healthier to get rid of the negative people from your life. But there's sometimes that it's necessary to keep those friendships around and forgive them. We're all human and people make mistakes. Serena shows us to always see the best in people, but to also make sure you know the difference between good friends and fake friends.
Don't give up
All Upper East Siders have had their fair share of issues on Gossip Girl. Nate, for example, had a multitude – including family issues and being the token "Switzerland" when the rest of the group was a mess. Through it all, Nate always remained positive and worked through everything calmly and logically instead of running from his problems – which, to be fair, sometimes makes you feel a little better.
Don't forget who you are
Life tends to throw you curveballs, and sometimes you may head in the wrong direction and you don't know what to do. When these things happen, it's important to remember who you truly are. Don't lose sight of yourself.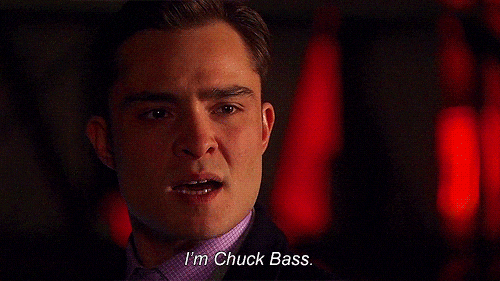 Many people may see Gossip Girl to be some tweeny drama show set in New York – but the underlying concepts are important life lessons. And who doesn't want to live like Blair Waldorf anyway?