Sugar, spice and everything nice. Valentine's Day always leaves me feeling warm and fuzzy on the inside, it must be cupid's arrow straight through my heart. Whether you're partnered or a single pringle, you can enjoy the below offerings with friends, yourself, or a significant other. Enjoy the holiday of love. We could all use a little more lovin' these days.
Floraly 3-month Floral Subscription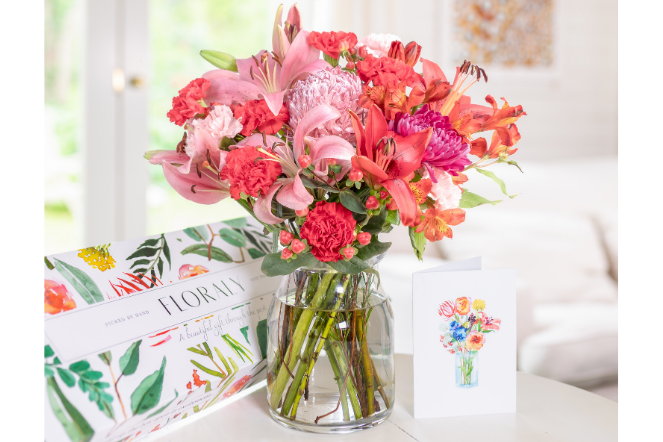 Flowers are always classic and elegant for Valentine's Day. Floraly is providing more petals for your buck this V-Day by offering three-month sustainable floral subscriptions for roughly the same price as a bouquet of roses. Better yet, the florals are flat-packed and delivered fresh in a box; adding the extra excitement of opening a present. They've got the whole Valentine's Day spectrum covered too, with three cheeky subscription packages perfectly tailored for lovers, besties, and even Valentine's Day haters!
Logitech K380 Multi-device Bluetooth Keyboard + Logitech Pebble Wireless Mouse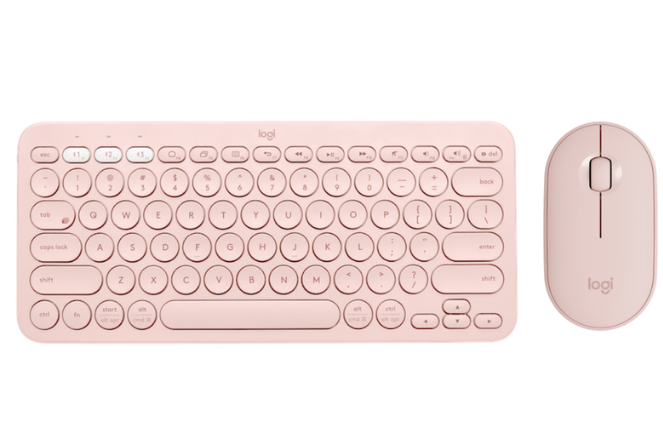 Spice up the way to give roses this V-Day with the K380 Keyboard and Pebble mouse in Rose (sold separately). Pair the K380 with either a laptop, tablet and phone for boosted productivity and pair it with the sleek Pebble for the perfect way to jazz up your lover's work from home or study desk space.
Cork and Canvas The Queen of HeARTs 
This Valentine's Day, Wonderland meets Cork & Canvas in this one-off exclusive pop up immersive experience combining art, cocktails and riddles. Across 2.5 hours guests will be able to solve clues to find ingredients for their teapot cocktails alongside discovering key clues to the whereabouts of their painting materials. Dare to take on the Queen Of Hearts Picasso portrait? Or will you betray her, and paint yourself or your date? If you do, we can't guarantee it won't be off with your head!
Young & Co 'Strawberry Hustle' Rosé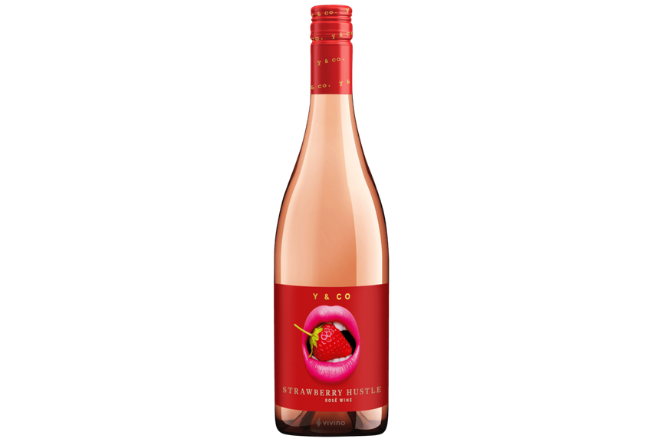 With a bottle like that who wouldn't want a cheeky tipple on the day of x's and o's? Bright, bold and bursting with flavour, Young & Co's Rosé is the most lip-smacking around, with a delicious strawberry tang.
LUSH Lots of Love Set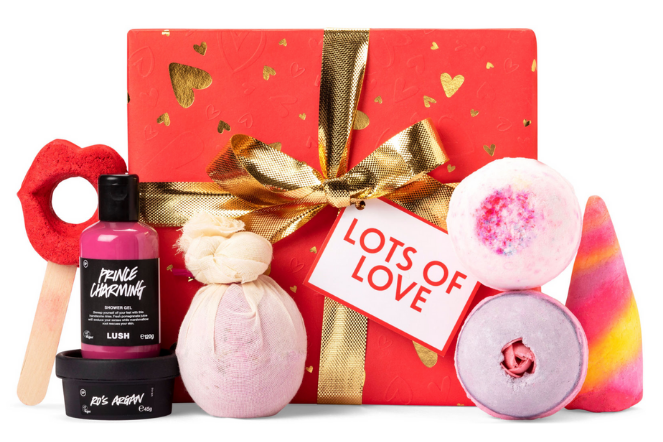 This is a perfect gift for bath lovers, featuring products to relax, feel pampered and take time out for themselves. Rose, lavender and jasmine scents feature in this gift. Contents: Unicorn Horn bubble bar, Blow Me A Kiss bubble blower, Sex Bomb bath bomb, Sakura bath bomb, Love Me Do bath bomb, Ro's Argan body conditioner 45g, Prince Charming shower gel 100g.
Flotespace Romantic Boat Date
Book a romantic Flotespace cruise on the harbour with your special someone, captain and crew are all included so all you need to bring is something to eat and a bottle of champagne or two! Whether it's a catamaran-like Wanderlust, or a luxury boat such as Enigma, Flotespace has something for all romantic occasions.
Willow By The Sea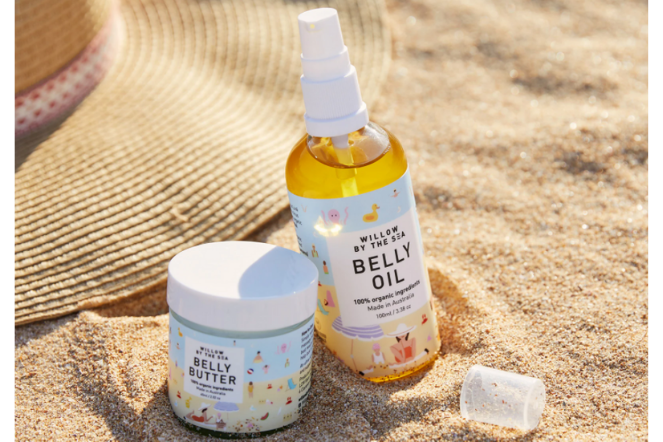 Have a bestie who's expecting? The new mum-to-be in your life will love Aussie made Willow by the Sea nourishing skincare range. The Belly Deluxe Set includes their famous Belly Oil and Belly Balm – a nourishing duo to nurture and sooth growing bellies. Filled with omega-rich organic oils, boost collagen production and leaves skin supple and smooth as it stretches during pregnancy. The luxurious Belly Butter features a deeply replenishing shea butter and soothing sweet almond oil to lock in moisture and helps support skin elasticity as it expands during pregnancy.
BOOST LAB Vitamin C Brightening Serum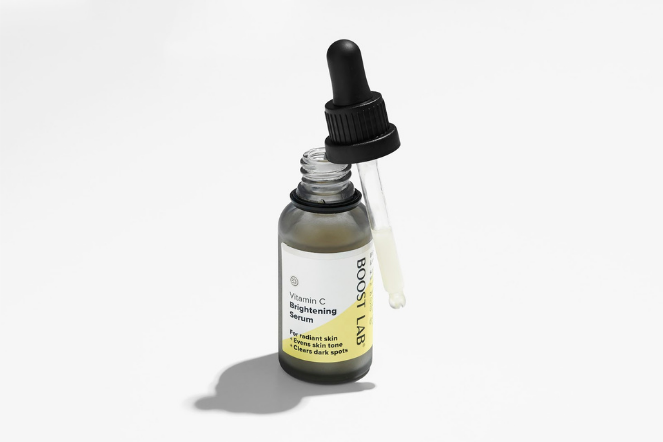 Brighten your lovers day with BOOST LAB's Vitamin C Brightening Serum. Radiant skin has arrived with this multi-action serum that harnesses the power of Vitamin C and Niacinamide to even an unsettled skin tone and clear dark spots. Shop from 8-14th February to buy one and get one free in addition to free shipping.
Luigi Bormioli G&T Glasses
Luigi Bormioli is one of the most renowned glassware manufacturers in the world – offering the mark of Italian quality. Art, creativity, aesthetics. Plus, the Spanish Gin & Tonic set is gorgeous for a romantic evening cocktail at home.
OPPO Watch 46mm & OPPO Enco W51 Earphones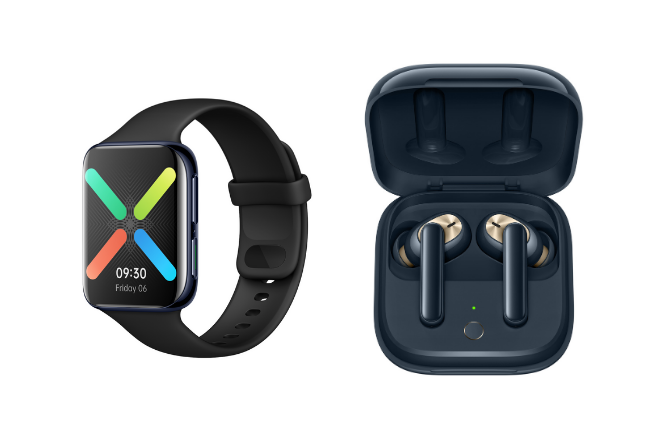 Have a tech-loving fitness addict in your life? Look no further than the perfect pair for any runner, The OPPO Watch 46mm and OPPO Enco W51. The OPPO watch is an industry-first for a smartwatch with its 3D flexible hyperboloid display – an innovative design typically reserved for smartphones. Featuring a 1.91-inch AMOLED screen, a 72.76% screen-to-body ratio, and an 'ultra-frameless' design.
The OPPO Enco W51 is made for Aussies on the go, the W51's perform ideally in any travel situation. With cutting-edge noise reduction capabilities, you can expect to listen to songs, play games, watch shows, or even make important phone calls with superb sound quality. No matter the environment, it's like having your own personal bubble – a private space where your comfort and enjoyment come first.
Stoned Crystals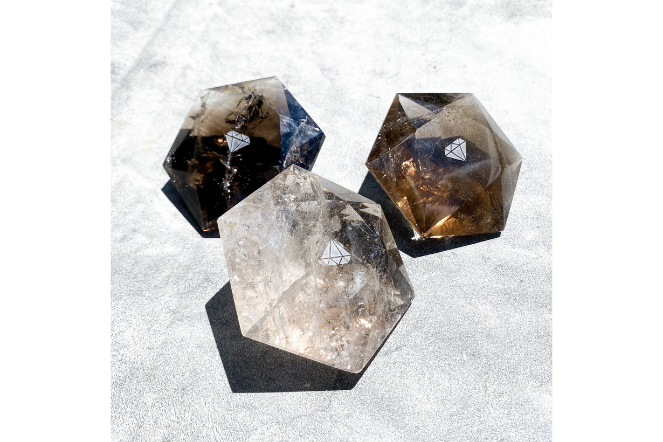 Supercharge your V-day with a variation of the traditional quartz, the Ashy Diamond is a cognac-hued mineral celebrated for its healing and grounding properties. Used for centuries by Celtic, Egyptian and Roman cultures, the smokey quartz purifies negative energies, provides resolution and encourages growth and new beginnings.
Camplify Book a Romantic Weekend Getaway
Whisk away in one of Camplify's boutique campervans like Rosie The Vintage Viscount or One Lazy Sunday. These vans come fully equipped with everything you need for a romantic getaway with your loved one. Alternatively, grab a couple of your best pals and head out on a road adventure!
Finishing Touch Flawless Contour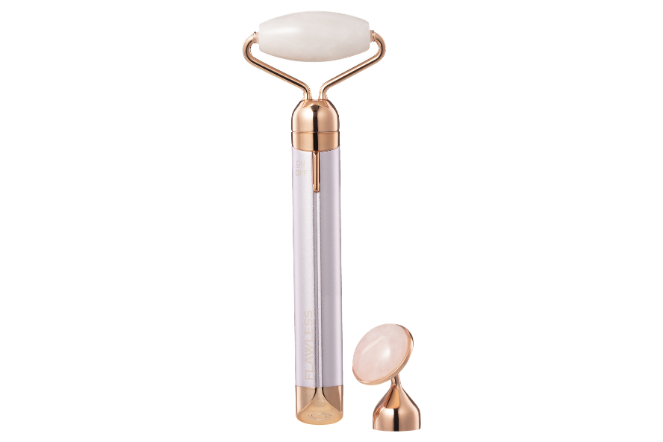 Buzz your way into your lover's heart with the quartz vibrating facial roller and massager! Specially created with genuine rose quartz, Finishing Touch Flawless Contour offers a facial roller and under-eye press combined with controlled micro-vibrating technology to cool and move fluid away from the skin while improving your skin's overall look and feel!
Biologi BL Nourish Lip Serum
Looking for lush kissable lips this holiday of love? Look no further than Biologi BL Nourish Lip Serum. This new lip treatment that hydrates protects and gently exfoliates the lips. The potent serum containing the 100% active, organic and undiluted ingredient offers a powerhouse of antioxidants and phytonutrients known for their positive effects on the skin.
The Château La Gordonne Collection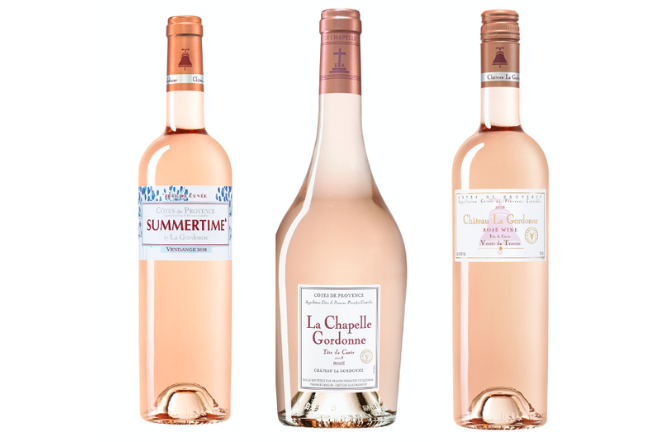 Summertime by La Gordonne rosé – the most recent addition bursting with summer fruits.
La Chapelle Gordonne rosé – the quintessence of winemaking by La Gordonne.
Château La Gordonne Vérite du Terroir rosé – beautiful, complex, the core of the range.
Vranken-Pommery has curated a collection that makes the perfect gift this Valentine's Day. Introducing its distinguished (and delicious) Rosé Portfolio featuring five beautiful rosés each with its own unique history and taste. Grown in a vineyard that is quite literally the backdrop for a romance movie.
Rom-Com Movie Night at the Cinema
Long Story Short released by STUDIOCANAL is an Aussie film hitting cinemas 11 February, perfect for a date night out this Galentine's Day. The film follows a man who wakes up the morning after his wedding to discover he's jumping forward to the next year of his life every day! Sydney-siders will also catch glimpses of well-known spots in the film.
Lovehoney Pornstar Martini Singles Kit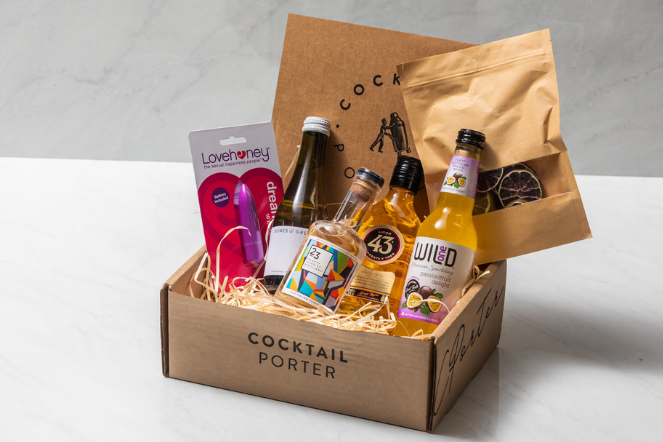 Valentines Day is not just for couples! Cocktail Porter is here to celebrate your singledom through our collab with global sexual wellness brand Lovehoney! The classic Pornstar Martini is paired with Lovehoney's Dream Bullet 10. Super-sleek, very discreet and oh-so-dreamy. Cocktail Porter has also included a couples kit with their Ignite Finger Vibrator.
Opera in the Sunset Piazza
Grab your honey and head to the Opera this Valentine's Day. Settle in as the sun descends over the harbour city and be treated to the timeless sounds of opera's greatest hits, as some of Opera Australia's finest singers and musicians perform famous arias by Puccini, Rossini, Verdi and more. The evening will be filled with opera's most romantic music beneath the summer sunset.
Bose QuietComfort Earbuds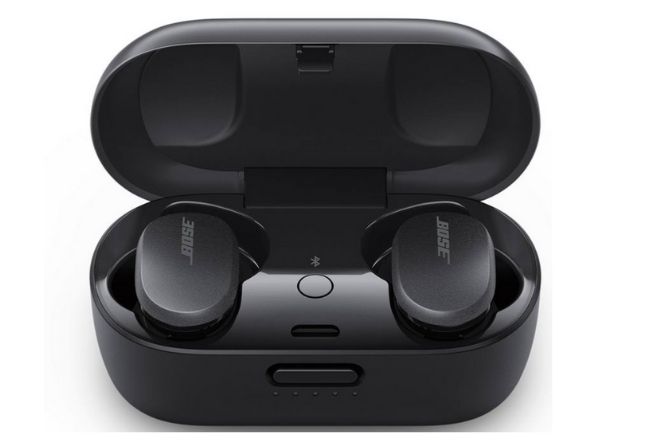 Have a tech-loving boyfriend who can't get enough of his tunes? Give him the gift of exceptional audio this Valentine's Day with compact and, truly wireless Bose QuietComfort Earbuds. These sleek, new earbuds designed with breakthrough acoustic innovations and the world's most effective noise cancelling. Available in black and soapstone colourways.
DG Designs Print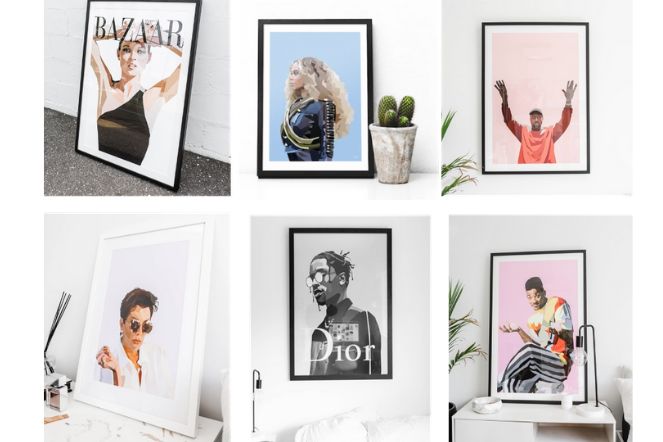 For the boss babe in your life, get her something bright, iconic this Valentine's Day with a DG Designs geometric print. The striking digital prints, boasting urban colours, pays homage to pro-sports stars, rappers, celebrities, fashion, animals and style icons.