There is something inherently satisfying about watching ridiculously bad films.
Whether it be the 2006 Nicolas Cage-starring remake of The Wicker Man or Birdemic, watching these notoriously crap films with friends or even strangers is an immensely fun experience.
However, the cream of the crop is without a doubt Tommy Wiseau's The Room. Originally conceived as a 'Tennessee Williams -calibre drama', The Room has gained a cult following around the world and is now the subject of a Hollywood biopic, directed by James Franco.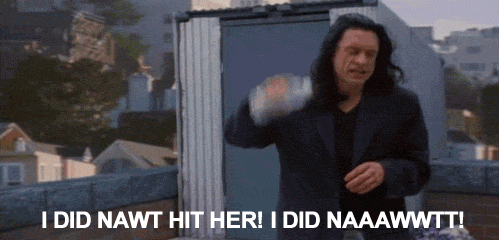 Based on the acclaimed non-fiction book of the same name written by The Room star Greg Sestero, The Disaster Artist features an all-star cast including James Franco, Dave Franco, Alison Brie and Seth Rogen, as well as various cameos from the likes of Bryan Cranston and Judd Apatow. The film is a fascinating insight into the making of The Room and the relationship between Wiseau (brilliantly played by James Franco) and Sestero (Dave Franco), as they both seek fame and success in Hollywood.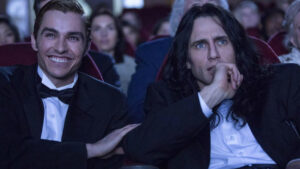 James Franco, as Tommy Wiseau, produces an astonishing performance that is absolutely Oscar-worthy. Franco nails Wiseau's enigmatic presence, and makes the audience root for him, despite Wiseau's dangerously erratic behaviour towards the cast and crew on-set. Dave Franco is also terrific as Greg Sestero, whose friendship with Tommy becomes increasingly tested when he begins dating Amber (Alison Brie).
The film's biggest strength is with James Franco's ability to smoothly incorporate both the comedic and dramatic aspects of the story. When the film needs to be funny, it is laugh-out-loud funny, and much funnier than most comedies released this year. However, the humour does not overshadow the dramatic beats. Most of the more dramatic elements, in the film, deal with Tommy and Greg's friendship and how it evolves during the making of the film.
The film, to its credit, doesn't hold back in representing Wiseau's darker side and outrageous behaviour. However, despite all this, the film is at its core about the difficulties of the creative process as well as the importance of not giving up on your dreams (as cliché as this idea may be, it really works!)
One possible factor that could impact on your appreciation for the The Disaster Artist is whether you've seen The Room. Having said this, it is to James Franco's credit that the film works well enough as its own thing, that even audiences who haven't seen The Room will enjoy it (although it is highly recommended that you do watch The Room prior to seeing The Disaster Artist).