If you love Cake Wars, MasterChef and Sugar Rush now is your chance to feature in your own baking competition…
Sydney bakers and sweet tooths can rejoice, as The Big Bake opens in the CBD this month till' April, offering a boozy baking class with a bit of a competitive edge. (Think: the 'Chubby Bunny' challenge, the egg whisk challenge, and guessing jars). These childhood challenges along with the nostalgic route of baking 'kids treats' like cupcakes and tarts are given an adult twist with cocktails! I can't think of anything better…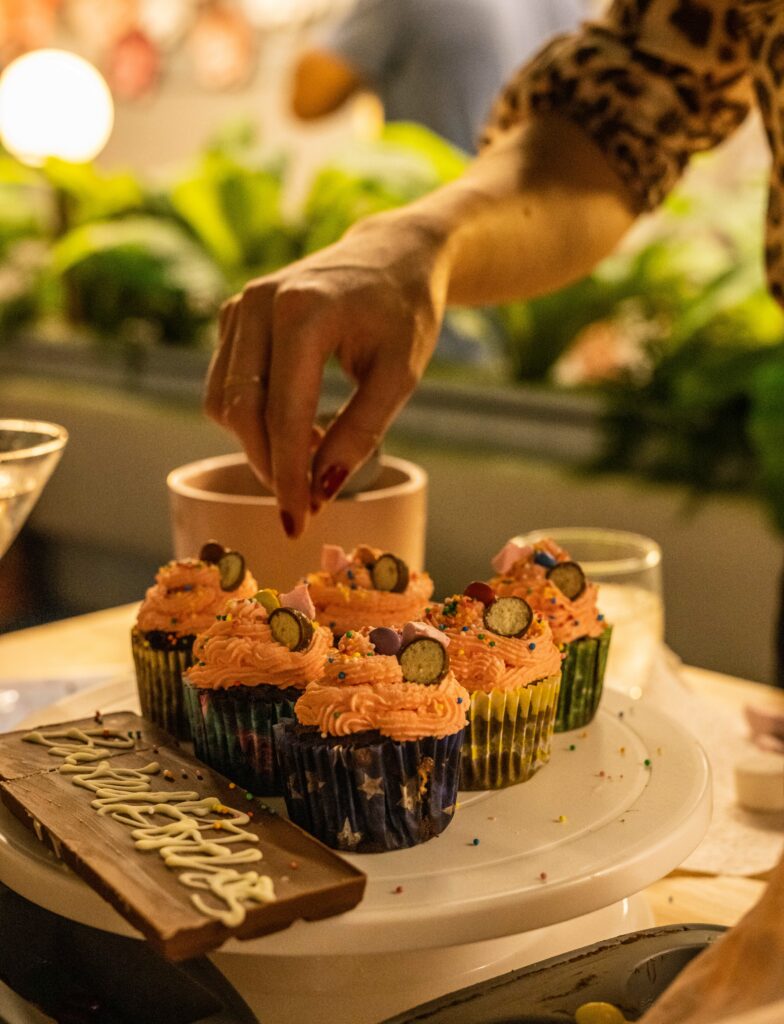 Guests are invited to get their aprons and piping bags ready – as well as a group of mates together – for the ultimate bake-off. With a complimentary glass of bubbles on arrival and a bar shaking up some tasty cocktails, creativity will be flowing, along with the drinks. 
The key ingredients are 0x experience needed, 1x sense of humour, 90x minutes, a dash of competition and a slice of creativity. When the time is up, hands-off and the winners will be crowned.
I'm excited to say I've taken part in the boozy baking class, however, I'm also sad to say my friend and I (a.k.a Team 'Boozy Bitchez") did NOT win this competition with our (in my opinion: utterly incredible) chocolate cupcakes with a vanilla custard filling, topped with pink icing and all-time-favourite lollies! I kid… there were definitely some better desserts made by the other teams!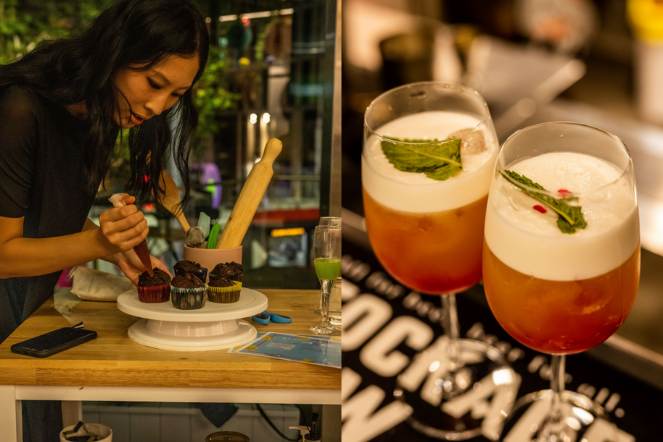 Everyone in the room boasted a healthy mix of competitiveness and good humour. I felt like a boozy baking class is honestly the perfect way to spice things up mid-week – a fun challenge with a dash of liquor for good measure!
The Big Bake is hosted by internationally renowned pastry chef, Ridhi Rahman. As a chef pâtissier at some of Paris' most delicious cafes, Chef Ridhi will impart his expert knowledge and techniques to budding pastry chefs in the class. 
Each session offers multiple recipes, as well as a surprise recipe that can be chosen for those master chefs who feel they can rise to the challenge. Recipes will change each week with the first round including mouthwatering Salted Caramel Brownies and delectable Cheesecakes to name a few to wet your appetite…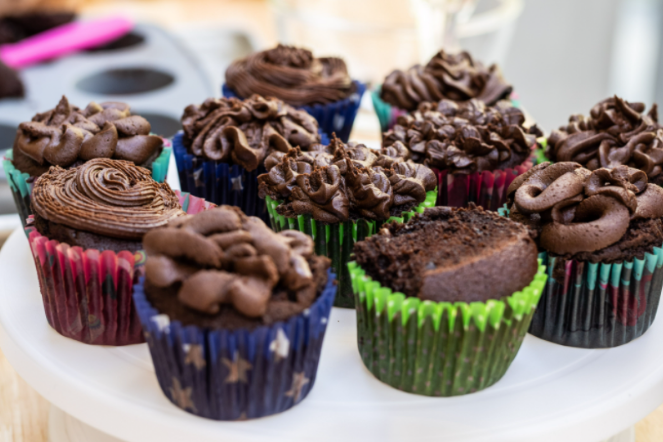 With events kicking off this month until the end of April, tickets are $50 per person and can be purchased online, bookings are essential: thebigbakesydney.com.