The number of K-dramas on Netflix is growing, and it can be hard to find the best of the best amongst the amazing shows available to watch. So here is a list for new-comers and regulars alike! Let's get binging. 
Boys Over Flowers
This was the first K-drama I ever watched, and let me tell you, it's a hell of a ride. I feel like it is a staple of the genre — a lot of laughs, a lot of tears and a lot of internal (or external) screaming. Released 2009, it is 25 episodes of two idiots falling in love and doing their best to stay together. If you don't know it yet, the story follows commoner Geum Jan-di as she is enrolled in the rich only private school that is embroiled in hierarchy, bullying and drama. It's not a perfect piece, but it's a classic. 
My Love From a Star
Are there aliens on earth? The presence of immortal Do Min-Joon in South Korea says: yes, and he lives next door to the famous actress Cheon Song-Yi. This couple is adorable and gorgeous, and the plot is fun and new. I re-watched this after I had my wisdom teeth removed and got my father hooked on it too. If he liked it, so will you, I promise. There's no limit to the number of times I want to watch this, only the frequency which I do so. Released in 2013 it has 21 episodes to binge.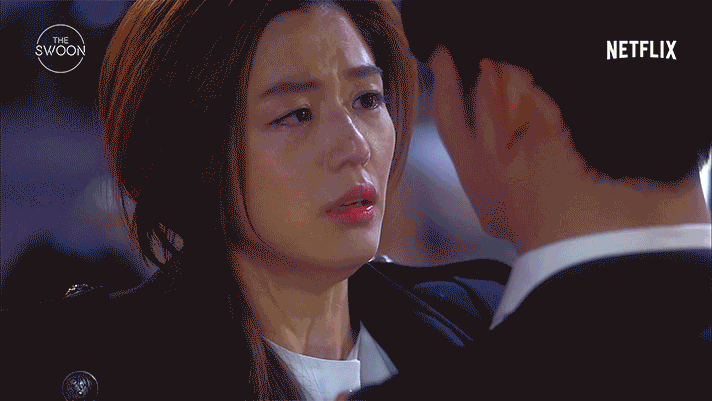 It's Okay To Not Be Okay
Starring Kim Soo-Hyun, the brilliant actor who played Do Min-Joon in My Love From A Star, this show is a must-watch. Released in 2020 it has 16 brilliant episodes in which we get to see the plot and characters step outside the clichés that pervade a lot of K-dramas. Here we have possible sociopath Ko Moon-young doing the chasing and slaying. She's a queen who serves gorgeous looks, witty barbs, and is the epitome of a powerful, driven woman. This story is fresh, fun, and moving.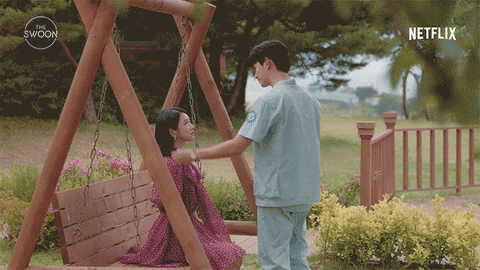 Strong Girl Bong-Soon
Released in 2017, this is probably my go-to comfort show. Sweet and innovative, Strong Girl Bong-Soon centres around a small, cute woman who was born with super strength, and a lonely but powerful CEO of a gaming company. Their relationship is healthy and loving, and there is a very interesting narrative behind it all about gendered violence. It's a lot of fun to watch a petite woman beat some gangsters up, so go watch it if you want a laugh and a (not insubstantial) swoon. You've got 16 great episodes to speed through.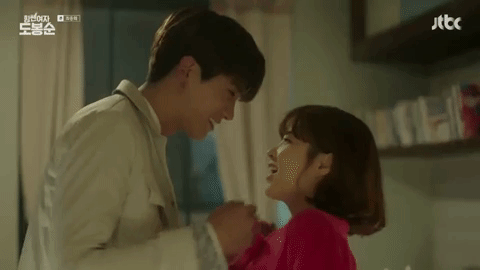 Crash Landing On You 
The premise of a South Korean business woman getting caught up in a tornado and ending up in North Korea is a little bit ridiculous, but such an engaging and lovely watch regardless. You follow her story as she is discovered by a gentle (unless he's fighting) North Korean soldier, who tries to help hide and save her. It aired in 2019 and delivered 16 episodes fraught with danger, emotion and love. Get some tissues for this one, but you absolutely cannot miss out on it! 
What's Wrong With Secretary Kim
Based on the successful Webtoon, What's Wrong With Secretary Kim, this show aired in 2018 and brings 16 hilarious episodes to be binged. It is a comedic story of a CEO and his secretary finding love, whilst unpicking their complicated, traumatic pasts. The story begins with Secretary Kim intending to quit her job to move on in her life. Her boss, smart as he is in his field of work, is inarguably blind when matters relate to himself. After unfortunately misunderstanding her decision as a desire to marry him, her boss does his best to woo her. If you're looking for a bit of light fun and a lot of cute scenes, this is the show for you.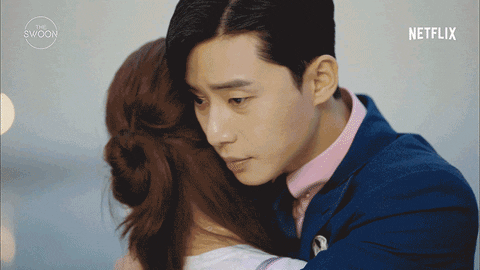 Weightlifting Fairy Kim Bok-Joo
A gentle watch, with loads of affection and lovely characters, this is the best K-drama to binge with a friend. Released in 2016 with 16 episodes, this show is about the lives of college students as they navigate past pains and new love. This was a hugely positive show, and I was astounded by how little unnecessary drama there was. It's not about someone getting in the way of their feelings for each other, or overcoming huge obstacles. It's a story about ordinary life. It's sweet, it's funny, and it's one of a kind. 

So if you're in the mood for some good old K-dramas, then these are the ones to start with! They're all unique in their own way. Each one is a lot of fun, well-acted and emotionally engaging. None of them is too traumatic (sorry tragedy fans!) so they are perfect for those in need of a comfort watch.