Being single on Valentine's Day isn't always a bad thing! Singles get to save their money for things they want and not some partner they could spend the rest of their life with. We don't have to pretend to want to go out to a fancy restaurant or romantic date somewhere because we like to experience the sensation of loneliness by ourselves. So, why not be lonely and watch a good movie this Thursday? These are the top ten movies to watch by your single self on Valentine's Day:
Magic Mike XXL

If you want it, let's do it, let's watch some softcore porn. Seriously, this movie is a brilliant way to get in some serious man candy; and if you're feeling hot and heavy, you can strip along! Every time Channing gets up to do "pony" my body moves instantaneously. XXL is jam packed with hot men pouring water over themselves for no reason; and honestly, who doesn't like wet, shirtless men dancing?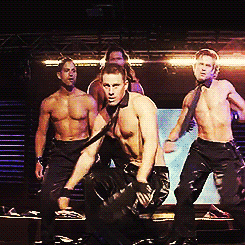 High School Musical

HSM will get you up and dancing instead of sobbing into your pillow Valentine's day night. Instead of filling your mouth with a never-ending bowl of Ben and Jerry's, fill it with the words of HSM anthems at least pretending that you have Troy and Gabriella singing along with you.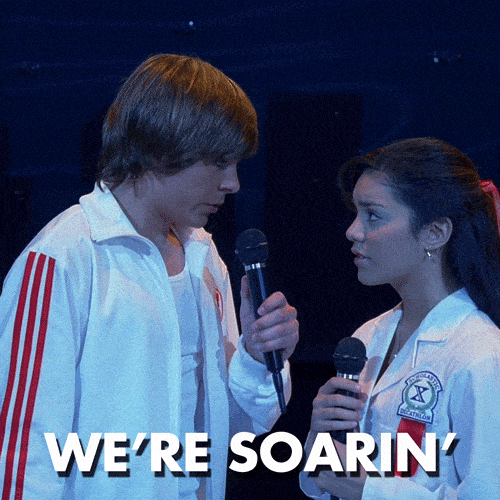 Mean Girls

Because who knows!? Maybe that high school boyfriend turned out to be gay like Jonathan Bennet (a.k.a Aaron Samuels). If you're a single gay man, this entire description of why you should watch Mean Girls may be problematic.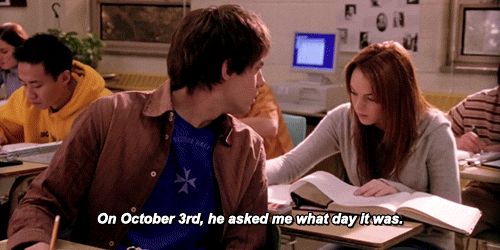 Home Alone

Just to remind you that sometimes your loneliness may result in a hilarious string of events involving two burglars, an empty house and a young child.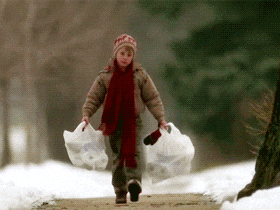 Bridesmaids

You'll have to watch this one with some of your single friends so you can realise as a collective you probably won't get to be the bride or groom in this situation and that sometimes all the love you need is from your closest friends. Bring them together, let them know you love them, and then tell them to piss off because MKR is on and you don't want to miss Manu asking where the freaking sauce is.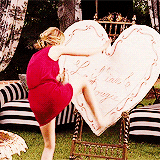 The Proposal

A long-time favourite where Ryan Reynolds and Sandra Bullock's naked bodies intertwine accidentally after just smashing into each other while wet and sweaty. Ryan Reynolds will become a part of a reoccurring sex dream of which he calls you Meredith for some odd reason. This all-time hilarious rom-com is one of the few that won't make you feel that bad about being married, but will still make you feel pretty shit about being single.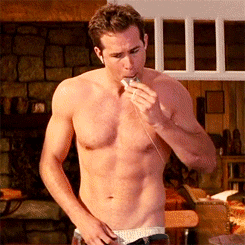 Crazy, Stupid, Love

If you want a hilarious spin on love and all the problems that come along with it, this is a perfect watch. Ryan Gosling's abs also make an appearance which is a welcome addition to this list. We're going to need to go on a diet after consuming all this eye candy!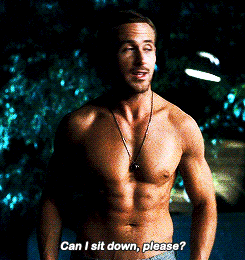 The Harry Potter Series

You're alone for all of Valentine's Day, so why not spend 19 hours and 39 minutes watching the whole Harry Potter series? Instead of feeling bad for yourself, feel bad for fictional characters who's lives won't influence you at all; it's still fun to watch the romance and action unfold, because if a ginger can get a hot boyfriend then so can you, right?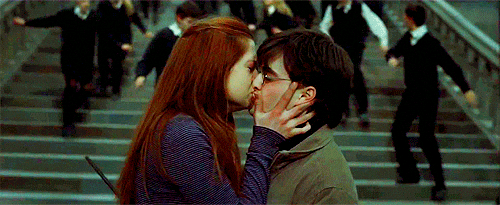 Another pro is that you only have 4 hours and 21 minutes left of Valentine's Day when you're finished marathoning!
Life As We Know It
Just because it's a rom-com doesn't mean it's not a good Valentine's Day movie to watch alone. Two single people have to shack together after their best friends die in an accident, and are left with a child in their custody. It's a hilarious story of love, loss, heartbreak and Josh Duhamel who is so damn attractive I can't stop thinking about it. Dammit, they got me again.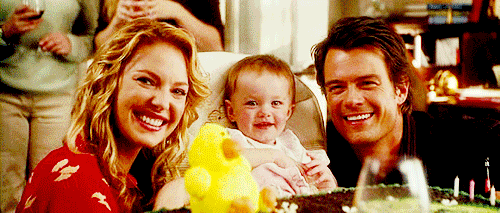 The Notebook
Because crying is compulsory on Valentine's Day when your alone, and this movie should do the trick in the first 5 seconds if you've watched it nearly as many times as I have… Twenty-four, but who's counting!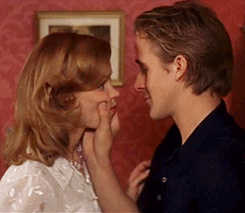 What's your favourite rom-com? Tell us in the comments below!