1. Sydney Hills Christmas Sky Show
When: Daily until December 26th, 7pm
Where: Main Street- Castle Hill
Cost: Free
Back by popular demand the Christmas Sky Show has returned to The Hills this summer. This time you can expect more lights, more magic and bigger displays of dazzling illumination than ever before. The Christmas Sky Show includes two animated light stories displayed on a 40 metre long LED banner, stretching along Castle Hill Main Street. What visual display would be complete without music and sound effects? And what kind of Christmas event would it be without snow falling from the sky? Luckily for us there will be both! Conveniently situated near a variety of restaurants and food retailers, there are plenty of bites to be had while you enjoy the show.
2. Christmas Fare
When: Thursday 15th, 4pm
Where: Hyde Park Barracks Museum- Queens Square, Macquarie St
Cost: Donation Entry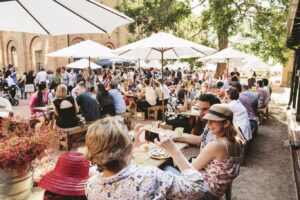 Keeping with the Christmas festivities, I have another little December time treat for you and by treat I mean a place to pick up some delicious hand crafted tasties. This one time evening event will feature up to 50 stalls, offering you the opportunity to shop from a hand-picked selection of Sydney's finest artisan producers, makers and small-scale retailers (exactly what you need if you want win the Christmas feast battle you inevitably have with your in laws). You can expect to see stalls from Pepe Saya, Feather and Bone, Eat Me Chutneys, T Totaler, Black Pantry, Shuck Truck, Miss Lilly's Kitchen and Cornersmith. In addition there will be a pop-up bar and live entertainment.
3. Bingefest
When: Saturday 17th, Sunday 18th & Monday 19th, all day
Where: Sydney Opera House- Bennelong Point
Cost: Free- $125
Once you have had your fill of artesian delights at the Hyde Barrocks Christmas Fare, it will be time to indulge in different kind of glutinous activity: binging out on digital content. Bingefest is a brand spanking new 24-hour festival at Sydney Opera House celebrating all things pop culture, from Buffy, Harambee and LOL Cats. Sit back on the provided couches and enjoy three full days of television, performance art, podcasts, video game battles and dank-arse memes. The events are varying in price so check the schedule for times and tickets. Some things to look forward to are: Shia LaBeouf creating art with friends Nastja Säde Rönkkö and Luke Turner; Dan Harmon (Community) writing before your eyes; and a perfect episode screening of all the shows you should have watched by now.
4. Babes In The Woods
When: Sunday December 13th till Saturday January21st
Where: Old Fitzroy Theatre- 129 Dowling St, Woolloomooloo
Cost: $28-$38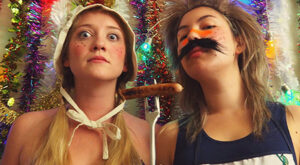 Babes in the Wood is a traditional children's Christmas tale first published as a ballad by Thomas Millington in 1595. Since then it has been passed on through generations, and like most fairy tales it has been the subject of many books, songs and animated films. Indie theatre outfit Don't Look Away will be revamping this timeless classic at Old Fitz – but something tells me this rendition will be like nothing you have seen before. Written and directed by Phil Rouse, this version will be set entirely in a  typical Australian backdrop with plenty of hilarious Bogan themes and antidotes. Think the TV series Housos meets A Christmas Carol. Sounds bloody beaut to me.
5. The Stone Roses
When: Monday 12th, Tuesday 13th & Wednesday 14th
Where: Sydney Opera House- Bennelong Point
Cost: $103-$230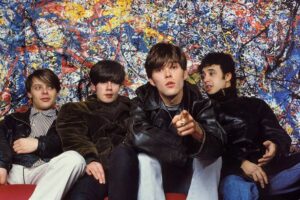 The Stone Roses are arguably one of the most influential bands in the world. Their 1989 breakthrough album garnered critical acclaim, with many regarding it as one of the greatest British albums ever recorded. Five years ago they created wide spread pandemonium with an instantly sold – out reunion tour to over one million people. Well now the Manchester music royalty make their grandiose return and will be arriving in Sydney to grace our presence for three exclusive shows at the Opera House. This is a rare opportunity to catch them live at all let alone in such an intimate setting, you'd have to be insane to miss this.