If you were interested in beauty in the times before social media, you had to haul yourself down to the nearest David Jones or Myer, and head on over to the MAC counter or whatever your preferred brand was. This was not only a time-consuming activity, but if you were a newbie to makeup it felt like you were on trial if you didn't know the difference between bronzer and tinted moisturiser. The experience could often be unpleasant. With the revolutionary invention of social media, the experience of being a beauty consumer couldn't be easier! 
Consumers now have unlimited access to shop for their beauty products online from almost anywhere in the world. We receive targeted ads and emails to let us know of sales and new releases, and we are able to follow people in the beauty industry online.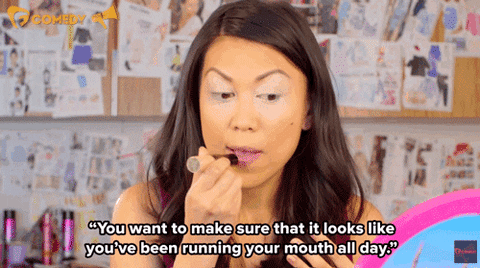 The biggest change in beauty occurred through the rise of the social media famous 'beauty influencers'. This includes people like Huda Kattan (owner of HUDA Beauty), Rhianna (owner of Fenty Beauty), Nikkie de Jager (social media star of NikkieTutorials), and Jeffree Star (owner of Jeffree Star Cosmetics). There are literally thousands of beauty influencers, but these are 2019's top beauty gurus!
The rise of social media has altered brand priorities to shift from trying to appeal directly to the desired consumers, to trying to appeal to beauty influencers with large social media followings. 
Beauty influencers have allowed for a widening of the beauty industry by using their large followings to promote products to a targeted audience. This can be seen through celebrity endorsements, like the brand Benefit, using influencers to endorse their products by adding new packaging with the influencer's face on them to appeal to their fans.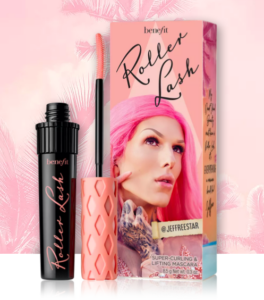 Another new practice is the free PR packages these influencers receive, which include multitudes of free beauty products wrapped in luxurious bags and boxes with big pretty ribbons and cards. Companies strongly urge these free products to be raved about on social media using special hashtags to help generate excitement about their brand and products.
Another way social media is used to hype up a brand are reward programs for loyal returning customers such as MECCA Beauty Loop, where consumers can receive extra products and free samples. There is an unwritten expectation that these products will be showed off online and create more buzz and sales for the brand.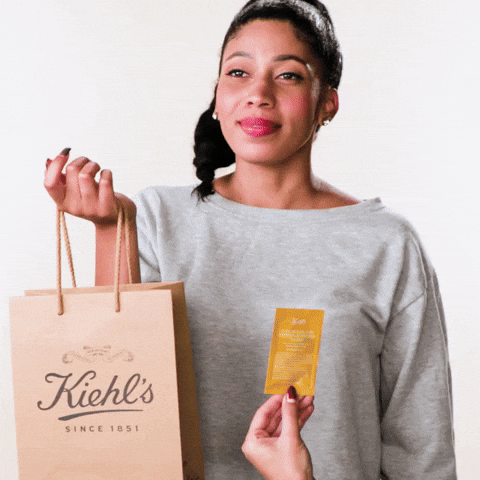 A great thing that has happened with social media influencing the beauty industry is that there is now so much to choose from. It forces brands to be highly competitive, not only with prices, but with options too. For instance, it's now a lot easier to get high-quality makeup that is vegan and not tested on animals.
Unfortunately, there are ways that social media has ruined the beauty industry too. An example is that social media has started a new trend through 'follower codes'; most social media users would be familiar with this form of endorsement. I'm sure you know that one girl from high school who posts regularly 'use my code beckyxox15 for 15% off your purchase at (insert name of swimsuit store here)'.
The incentive is to target influencers with lots of followers to promote discounts to their followers – and getting a nice little commission themselves for every sale made with their code. Now this is fine for legit celebrities because they only endorse quality stores, but your friend from high school has probably been approached by fraudulent businesses who use codes like these to trick people into buying from their store which is a complete scam.
Another negative influence social media propagated includes the use of cosmetic injectable 'fillers' to enhance beauty. What's bad about this is multi-pronged. Firstly, it's usually clinics with no trained medical staff being promoted by celebrities on social media. This is problematic because these clinics don't care about the wellbeing of the customer, and they may use counterfeit injectables that can cause lifelong damage. There is also the use of Nurse Injectors which is dangerous because they don't have the knowledge of how to correctly inject. Under law, only doctors are allowed to inject fillers, and cheaper chain clinics being promoted puts a lot of people's health at risk. Secondly, the use of cosmetic injectables damages beauty consumers' wellbeing and self-confidence; if they can't afford these injectables, then they use apps like FaceTune to acquire the same effect, and as a result are never happy with their appearance.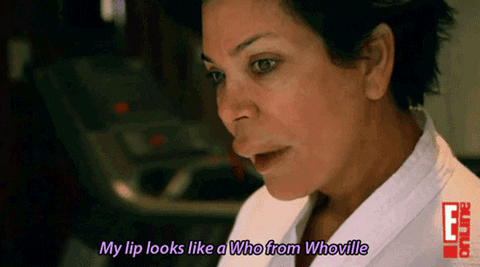 Another issue is that YouTube specifically has created a huge battle area for influencers to create DRAMA! Never before has the beauty community been engaged with so much drama, which actually shifts buyers' consumptions patterns based on who is currently trending and popular and what products they're using and promoting. Some drama on YouTube includes James Charles vs Tati Westbrook, Jeffree Star vs Kat Von D, Laura Lee, Manny MUA and Gabriel Zamora vs Jeffree Star, as well as many other iconic feuds that gained media attention due to the online social status of these beauty influencers. This can be a negative pattern of behaviour that generates a lot of online hate and can ruin people's careers. 
Last and not least is that fact that YouTube beauty influencers use their platforms to try and create their own makeup lines. This can be a huge success as seen by Jeffree Star's multi-million dollar company Jeffree Star Cosmetics – net worth of 50 million dollars – or, in other cases, it can be a total bust. An example is how some influencers seen putting out a makeup line as a get richer quicker scheme, and they release subpar quality makeup because they are aware that if their name is attached to the product, their adoring fans will buy it regardless. 
The beauty industry will continue to evolve as time goes on. The question is, what's next?