This year is already off to a flying start. Donald Trump is no longer the President of the United States, Victorian Premier Daniel Andrews and his breakout hit Get on the beers was number 12 on the Triple J Hottest 100. ScoMo also made headlines stating that: "it wasn't a particularly flash day for the people on those vessels either". Highlighting that the First Fleet faced similar struggles the day they invaded Indigenous land, fuelling change the date debates further. Thank you for your comments, Mr Prime Minister.
One thing you may not be aware of until now is the study completed by SlotsUp. SlotsUp is the next generation of online casinos and online casino reviews. In 2021, SlotsUp published their study titled: 'Most Popular Fetishes Around the World'. The methodology utilised taking a seed list of sexual fetishes and using Google Trends to assess where these fetishes are popular around the world by cross referencing Google search data.
Fetishes have long been something we do not feel all too confident about discussing openly. However, with the increase of every day people creating an OnlyFans accounts, and sex work finding a place of almost normalcy within society, it is now considered strange if you do not have a fetish. We all have our kinks; feet, role play, cuck holding, impact play, etc. Figuring out what we are into behind closed doors is what expands our sexual maturity.
SlotsUp focused on the following fetishes:
BDSM
Feet
Sploshing
Role Play
Voyeurism
Wax Play
Group Sex
Urolagnia
Swinging
Dogging
Squirting
Cuckholding
Fisting
Spectrophilia
Impact Play
Exhibitionism
Furries
Choking
Bondage
Dominatrix
So where does Australia rank in these fetish categories? The findings of the study showed the top five countries of each specific fetish. Number one in each fetish is as follows:
–           BDSM (Myanmar)
–           Feet (Lebanon)
–           Sploshing (Congo)
–           Role Play (Zambia)
–           Voyeurism (Singapore)
–           Wax Play (Jamaica, with Australia at number 4)
–           Group Sex (Sri Lanka)
–           Urolagnia (Australia… loud and proud)
–           Swinging (South Africa, with Australia once again at number 4)
–           Dogging (UK, with Australia dominating number 4 with this fetish as well)
–           Squirting (Rwanda)
–           Cuckholding (St Helena)
–           Fisting (Kenya)
–           Spectrophilia (Nigeria)
–           Impact Play (Brunei)
–           Exhibitionism (Jamaica)
–           Furries (US, with Australia sitting at spot number 3 this time)
–           Choking (South Africa, Australia back at home in spot number 4)
–           Bondage (Myanmar)
–           Dominatrix (Ireland, with Australia at number 5)
Australia's most searched fetish as you already figured out is urolagnia. Which for those who do not know, urolagnia, or 'pee lust', is the sexual attraction to urine. This may include according to the American Psychological Association, being urinated on, watching your partner urinate or even drinking your sexual partners urine.
Wax play, swinging, dogging, Furries, choking and dominatrix were the other fetishes Australia was extremely interested in.
So what is the most searched fetish on the planet? According to the study by SlotsUp, BDSM is the most searched fetish on the planet with over 1.7 million searches per month. The second being bondage with 571,000 searches per month, fisting with 409,000, squirting with 400,000 and in fifth place dogging with 208,000. Funnily enough, Australia's number one fetish, which was of course Urologina, has only 6,300 views a month. Making it the second last, most searched fetish. The last being Spectrophilia. Spectrophilia is the sexual attraction between humans and well… ghosts, according to Cosmopolitan.
The study also involuntarily found that the UK is the fetish capital of the world. Appearing in 9 of the top 5 countries lists. With Australia appearing in a grand total of 7.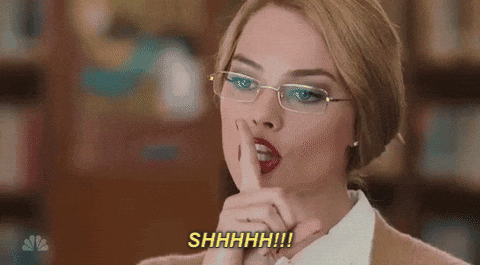 Most people are reluctant to venture out and research the fetish community. Now SlotsUp has done all the research for you, and has even listed what your country is most infatuated with. So make 2021 the year you come to terms with your sexual fetishes, and if you have not, figure out what you're into. Why not make this year the year of sexual experimentation?
Who knows, you might be really into feet like me, or Urologina like the rest of Australia. You won't know until you start searching. So open up an incognito browser and start hitting up your go to porn websites guys, girls and theys. It's in the name of sexual growth and research!
Let us know what your sexual fetishes are in the comments below!
Featured Image Via: iStock