Electronic Arts has announced that The Sims 4: Cats & Dogs will be released in November, allowing users to add cats, dogs and horses to their favourite Sim families.
"The new tools for customizing pets are so flexible and powerful, players can really create anything they can imagine." (Lyndsey Pearson, Executive Producer)
This particular expansion has been hugely anticipated by players for some time. EA Games, however, did not comment until they confirmed the release this week. It is scheduled for early November, amongst a variety of new games that will hit shelves in time for Christmas.
The Sims 4 initially struggled upon its release in 2014. Critics claimed the game lacked innovation and quality, which goes against The Sims brand. However, the expansions Get to Work and Outdoor Retreat seem to have boosted user satisfaction. I have no doubt Cats & Dogs will do the same.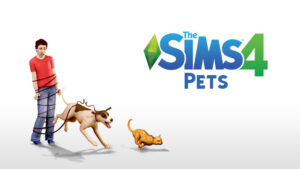 Sims 4 Pets: Features of the Game*
"For the first time ever, special outfits and accessories will also be available to finish off the look, and tailored personality traits ensure no two pets are alike inside-or-out." (EA Games, press release)
New tools to customise your pet's appearance. Customise fur colour and patterns or cross-breed animals.
You can tailor your pet's personality to really make it an individual!
Cute outfits and accessories for pets
You can now become a vet! Build your own clinic, hire and fire staff, diagnose and heal pets!
A new world has been designed, Brindleton Bay.
Rescue and adopt stray animals
Build obstacle courses for cats and dogs
Send your pets to work to earn some quick simoleons (that's Sim City currency for any rookies)!
Check out the trailer below for more!
You can pre-order the game now on The Sims official website.
*Note: The Sims 4: Cats & Dogs requires installation of the base game, The Sims 4, and its updates to play.